The 13 Best Golf Launch Monitors of 2022 Reviews & Buyer Guide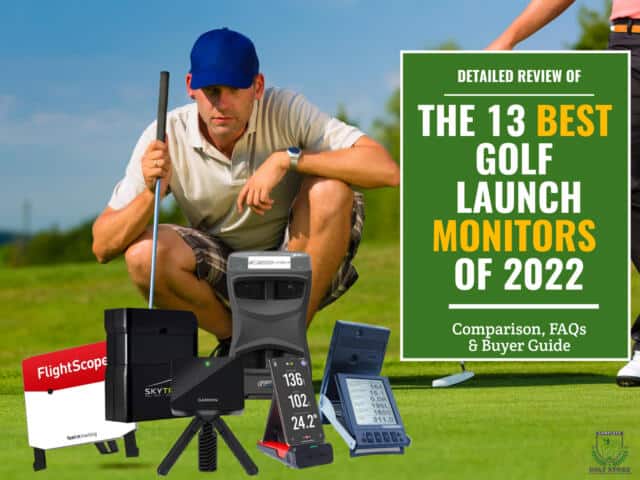 Last updated:
July 2, 2022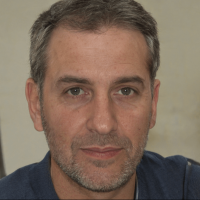 Launch monitors are getting even better in 2022; there are more options on the market today than ever before. Therefore, we've gone ahead and updated this review making some significant changes to the best golf launch monitors list. Discover why FlightScope X3 has topped our list for the best outdoor launch monitor, the reason behind naming Uneekor EYE XO as the top commercial-grade option, and why Garmin Approach® R10 is the best portable monitor for 2022. We also removed other options that are no longer applicable for today's market and those that have been replaced by more sophisticated units in 2022.
The future of golf is looking up. In fact, the sport is expected to grow in the years to come. And it's only natural that golfers are going to look for the best technology available to improve their game.
And while you can improve your short game by practicing and improving your technique, you can also make a big difference with a golf launch monitor.
Launch monitors are the most critical part of a golf simulator, your best friend at the driving range, and the holy grail of golf technology today.
These devices have revolutionized the game industry by providing golfers with crucial data about their swings and helping them identify their mistakes. Before launch monitors, golfers mainly relied on their eyes and a subjective opinion from the golf instructor.
Whether you play for some fun or trying to improve your game, you will need to measure how you swing before taking the steps you need to improve. The challenge is to find the best golf launch monitor that will help you achieve your goal.
That's why we've compiled a list of the best golf launch monitors available today. From straightforward devices that cost under $500 to complex premium-grade systems over $15,000, there's a system for every budget. We've also put together a buying guide to help you choose the right one for your needs.
A Quick Peek at Our Choices for The Best Golf Launch Monitors of 2022

Best Launch Monitors for an indoor Simulator setup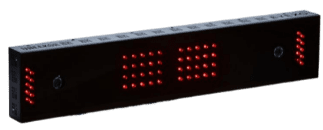 Uneekor EYE XO

Highly accurate readings and data
3 different software options
Real-time visual feedback and ball performance data

Can track and monitor any golf balls without the need to mark them

Video replay of ball impact to club-face

Dual high-speed camera-based technology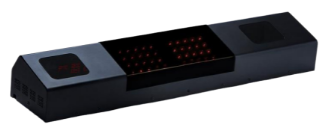 Uneekor QED
Competitive price for the quality.
Accurate and reliable data
Flexibility for simultaneous right- and left-handed players

Superb accuracy and instant shot display

Super slow-motion footage of your club through impact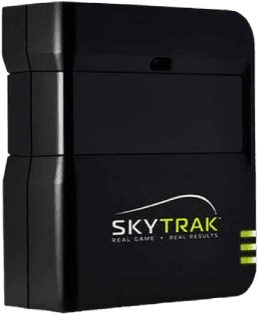 SkyTrak

Perfect for swing speed training in addition to its other functions
Within 2% accuracy of trackman and HD Golf but 80% cheaper
Easy to use and setup

Golf digest award for best value golf simulator in 2017 & 2018

Works best indoors, can be used outdoors
Best Launch Monitors for Outdoor (and indoor) Use
Best Portable (Personal) Launch Monitors Under $500
Features to consider in a launch monitor
While the price tag of a good golf launch monitor is generally in the range of $300 to $15,000, we understand that making a good buying choice can feel a bit overwhelming. However, finding the right one can be a lot easier once you consider all the factors that will influence your experience and match it with your goals.
Basically, every launch monitor is trying to do the same thing: instantly capture as much information as possible about the swing, depending on their technology. However, there is a difference between launch monitors and golf simulators, so keep that in mind.
The right monitor can make all the difference in your game. However, before making your decision, there are several features to consider. Here are the most important factors you need to think about when determining which launch monitor will suit you best:
1. Parameters and metrics the device track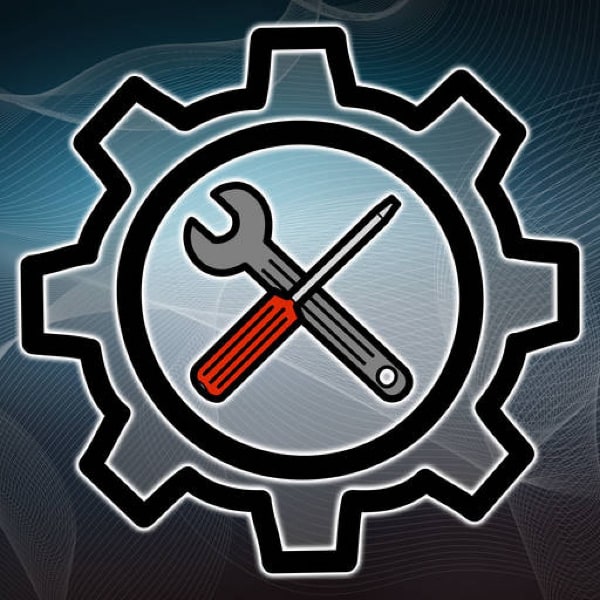 What ball parameters does the launch monitor track, and what data do you want to see?
In essence, every golfer wants to know their swing speed, how fast their ball travels, and how far they hit their clubs. In this case, a simple swing speed monitor can be sufficient to measure simple metrics. However, things get complicated in terms of more advanced data metrics such as axis points, side spin, smash factors, etc.
Also, please keep in mind that some launch monitors only track "Total Distance" which is different from "Carry Distance" especially when talking about irons.
The number of measured parameters is one of the things you lose when using portable, less-expensive launch monitors. Most golfers need advanced metrics like distance and ball speed, and nearly every launch monitor offers these metrics at the very least.
However, depending on how much information you require, your choice of launch monitor will be a bit narrower. In general, the more expensive and advanced the launch monitor, the more parameters it tends to measure. You should, therefore, make sure the launch monitor you buy provides all the data you need.
2. Accuracy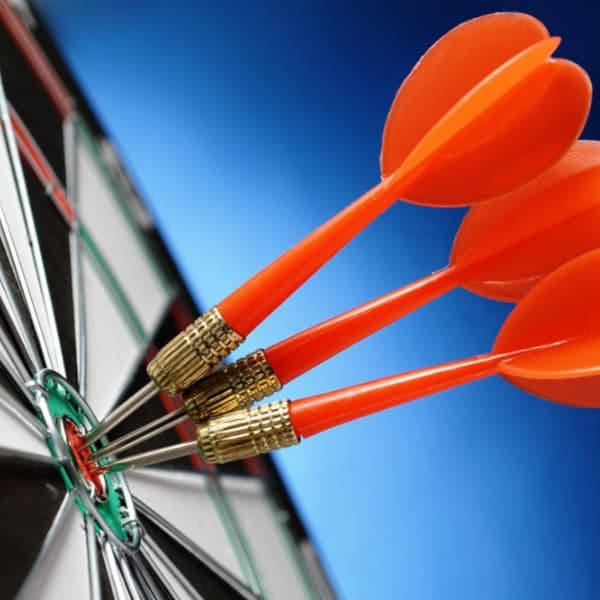 Golf monitors are more about accuracy. Therefore, it is essential to find a golf launch monitor with the right features, and the most crucial element of a golf monitor is the accuracy of the output data.
Sensor and radar technology on smaller, less expensive devices will generally be inferior to larger ones. Some units are off by a few yards, degrees, or miles-per-hour. The smaller, more affordable units sometimes return outlier numbers that don't align with where the ball goes, especially if you haven't lined it up properly or if used indoors with space restrictions.
Please note that the ratings and features described on launch monitors less than $500 above are restricted to their category and should not be compared to commercial-grade products. These are generally less accurate than more expensive models like the Uneekor EYE XO, Uneekor QED, and X3.
However, even within the portable class, accuracy can vary; SkyTrak, for example, has been known for a few years to provide commercial-grade accuracy for less than $2,000. Garmin Approach R10 and Rapsodo MLM also generate highly accurate outputs based on our tests and customer reviews across different platforms and social media platforms.
To determine whether or not the accuracy of the launch monitor is acceptable, always make sure to look at customer reviews if the monitor is less than $500.
Learn more about how accurate golf simulators and launch monitors are on this page.
3. Usage Type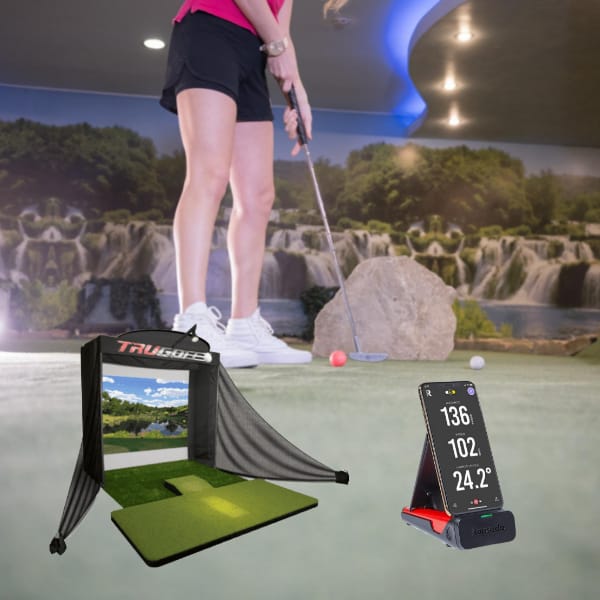 Do you intend to use your launch monitor indoors, outdoors, or both? As we reviewed above, some launch monitors work best outside (e.g., on the range), where the ball can travel to its maximum height. The Flighscope X3 and Foresight Sports GCQuad, for example, are commercial-grade monitors with the best indoor-outdoor flexibility.
On the other side, Uneekor EYE XO and QED are fixed ceiling-mounted bars that provide top-notch output quality and are best to be used in a golf simulator package.
If you are looking for a launch monitor to use with a hitting net, make sure to check how much clearance and minimum ball flight it needs to work. If you have a dedicated room at home, in your garage, basement, or attic, your first step is to get a unit that is compatible with the most popular consumer packages or if you are willing to build your own DIY custom setup.
The last thing you want is to discover later that the monitor you bought is incompatible with your intended use.
3. Ease of Use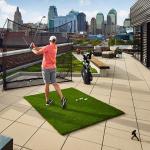 The best golf launch monitors should be easy to use and simple enough for anyone to set up without having to spend too much time configuring and connecting the unit.
Most golfers are not tech-savvy. They don't want to waste precious time setting up and calibrating the device. Instead, they just want to hit balls as fast as possible.
A well-designed portable launch monitor should be easily portable, small enough to fit in a bag or backpack and be used anywhere. If used outdoors, make sure the display is easily readable, has a good battery life, and is flexible enough to work indoors and outside.
4. Features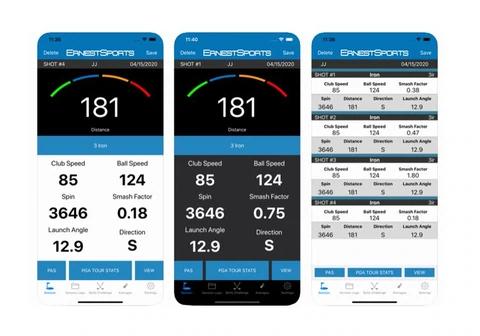 A good golf launch monitor should allow you to read your performance metrics and understand your data in an easy-to-follow user-friendly manner.
The best golf launch monitors will also allow you to store and organize your data. For example, you may want to track your stats over time, compare your results against a friend, or even to the USGA average scores.
Some golf launch monitors will also record your swing video, which allows you to review your form and see exactly where your swing needs improvement.
Finally, a good golf launch monitor should be compatible with popular golf simulation software, depending on the unit.
Launch monitors can have many other valuable features. Consider whether you need, want, or can live without certain features, and incorporate them into your decision.
Best Golf Launch Monitors in 2022
With the advancement of technology, numerous golf launch monitors with various features are now available in the market. Wondering which launch monitor is suitable to make 2022 your best golf year ever? Before you decide, make sure you go through our comparison and reviews to choose one that's perfect for your game.
You May Also Like: The Best Golf Simulators Setups of 2022
Frequently Asked Questions About Launch Monitors

What Is the Best Golf Launch Monitor for Me?
After reading several golf reviews online, it's easy to feel overwhelmed. Some launch monitors are portable, and others aren't. Some will store data for up to 20 individual users, while others are designed to store data for up to five. Some golf launch monitors allow for multiple types of balls, while others can only be used with one type. The amount of information you need to look for when choosing a golf launch monitor may seem overwhelming, but it's important to know what you're looking for before you set out to buy one.
The best golf launch monitor for you is the one that fits your budget and needs. Keep in mind that a high-quality golf launch monitor that will give you good readings shouldn't cost more than five hundred dollars. If you want to spend more, there are some great items on the market, but an average launch monitor will do the trick for most casual golfers.
A launch monitor can give critical information about your swing. It has two primary purposes: accurately determine the clubhead speed, the golf ball speed for each shot taken and provide a continuous visual display of swing data. The first purpose is helpful for golfers who are serious about improving their game, as these numbers can help determine if a club is appropriate for the player. The second purpose can help golfers analyze swing mechanics and adjust them to reduce/increase clubhead speed and/or ball speed.
Why Are Golf Launch Monitors so Expensive?
Golf Launch Monitors have only been around for a few years, but they have quickly become the most popular choice for golfers who want to be able to practice their golf swing indoors.
Golf launch monitors are far more than just yardage and handicap calculators. There are today some incredibly complex devices, with high-speed cameras, precise sensors, and powerful computers. Those high-tech parts don't come cheap. The majority of launch monitors are made to precise specifications, which then drive up the price.
Golf Launch Monitors use expensive components. For example, a high-speed camera capable of capturing the ball at 60 frames per second. They also need accurate sensors to detect clubhead speed, launch angle, and ball speed. All of these sensors are sold at a high price.
Another reason why launch monitors are so expensive is popularity and demand, as they are essential pieces of equipment in any serious golfer's arsenal. Also, many golf instructors use launch monitors to get the necessary data to improve their students' techniques. It does not take much to understand why these devices are so popular and in demand.
What Launch Monitor Do the Pros Use?
Here is a list of the top golf launch monitors used by the top players in the world.
Foresight Sports is quite popular among professionals when it comes to instruction and teaching sessions. Most of the top instructors such as Martin Hall, Butch Harmon, and Michael Breed use it. Ricke Fowler is another huge supporter of GC2 and has this unit set up in his house.
Trackman Launch Monitor:
Most of the professionals use Trackman as a launch monitor instead of using it as a golf simulator. Professionals like Justin Rose, Dustin Johnson, Rory McIlroy, Francesco Molinari, Sergio Garcia, Justin Thomas, and Jason Day use it. Trackman was also used during the 2019 US Open tournament.
Ben Crane uses Ernest Sports ES14 for playing and practicing during the offseason. This unit is also popular among club professionals, coaches, and PGA Professionals.
Full Swing Golf Launch Monitor:
Professionals like Justin Rose, Jason Day, Jordan Speith, Tiger, Jim Furyk, and Brandt Snedecker have Full Swing Golf launch monitors set up in their house. This is the best launch monitor for those looking for in-home setups.
Is There a Launch Monitor App that Can Be Used on The Phone Only?
Bridgestone's B-FIT was the first launch monitor app that does not need an expensive launch monitor to track your golf swings. All you need is your iPhone to get the data while playing the game.
Bridgestone BFIT app uses your iOS device as a virtual launch monitor to track the launch angle, club head speed, distance, and ball speed. Over the past 5 years, Bridgestone has analyzed over 2 million golf swings and completed over 350,000 ball fittings to develop the BFIT app. Android users need not wait much longer, as an Android version will soon be released into the market.
Conclusion
In conclusion, if you want to improve your swing, you need to do what experts have been doing for decades. The best golf launch monitors for the future are those that give you instant feedback on how your swing is performing in real-time. There is no better way to learn than to see how your game works for yourself.
Choosing a golf launch monitor can be confusing. Fortunately, you can find the ideal monitor that meets your needs with a bit of research.
We've done the hard work for you and provided all the information you need to make an informed decision.
The first step is to identify the features and capabilities you need in a golf launch monitor. Once you've done that, the next step is to select the best one for your needs.
Each of the golf launch monitors reviewed here offers outstanding value for the price, and they each have their own strengths and weaknesses.
I hope you enjoy the tips that I have shared with you. Let me know how your golf game improves with the help of this article. Do you have any questions? Let us know in the comments section below.
Happy Golfing!