13 Best Golf Bag Organizers for Garage or Home
Last updated:
September 18, 2023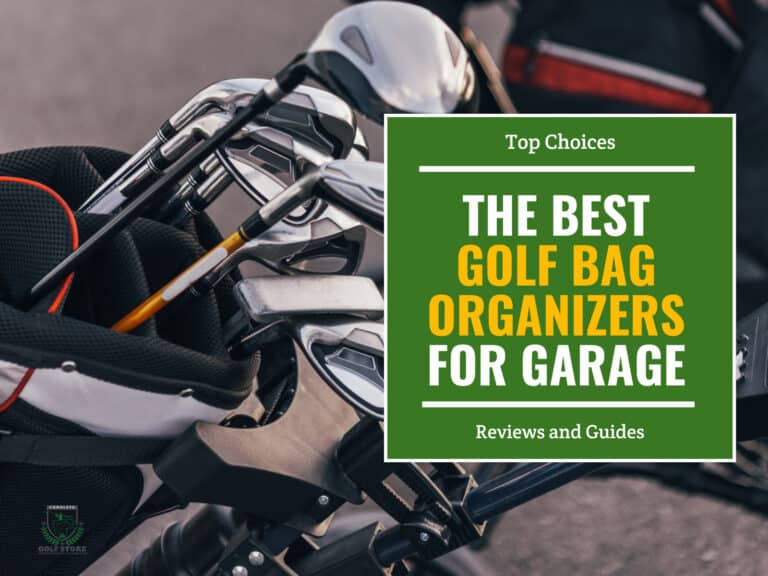 Disclaimer: We may earn a small commission from some of the links on our website. However, our reviews and comparisons remain fair and unbiased. Our goal is to help you make the best choice. For more information, please see our
disclosure statement
. Thank you for your support.
Key Takeaways
Based on our tests and research, our top pick among the 13 best golf bag organizers is the SafeRacks Golf Equipment Organizer Rack. This heavy-duty steel organizer can hold up to two large bags and offers customizable shelf layouts, making it a robust and versatile choice.
Cluttered garages are the bane of many golfers' existence. As your gear piles up over time, finding room to neatly store bags, shoes, and other accessories can seem downright impossible.
In this article, we'll be reviewing 13 of the top-rated golf bag organizers on the market. From basic floor caddies to fully customized wall racks, we cover a range of options to suit any budget and storage need. Whether you're dealing with a single bag or have a family of avid golfers, our guide outlines the pros and cons of the leading products available.
By the end, you'll have the knowledge to choose the best golf bag organizer for your unique situation. Say goodbye to clutter and let's jump right in and transform your space from crowded to immaculate.
Our Top 13 Golf Bag Organizers of 2023
Based on our own testing and experience, the following are the best picks from tens of products tested by our team. These belong to different price categories and provide various capacities to fit in different spaces.
Buying Guide: Things to Consider When Choosing a Golf Bag Organizer for Your Home or Garage
With so many options to choose from, you can easily get confused while choosing a bag organizer. That's why we compiled a few factors to keep in mind before you make the final decision. Let's explore them one by one.
Size and Storage Capacity
The first thing to determine is how many golf bags you need to organize. Golf bag organizers come in various storage capacities - from a single bag up to 4 or more.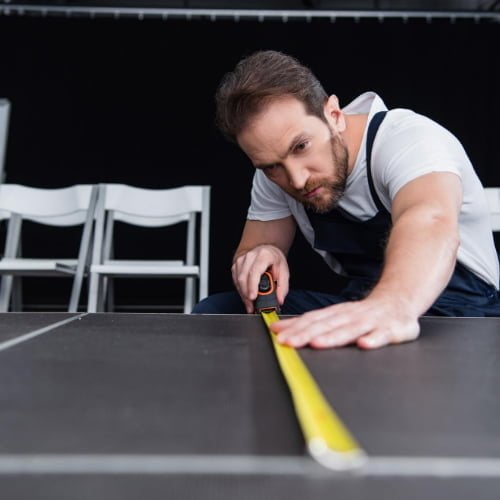 Take measurements of your available floor space or wall area to ensure the organizer will actually fit where you plan to put it. Bigger is not always better if it won't realistically work with your space.
Sturdiness and Build Quality
Since golf bags can get quite heavy, durability is important. Look for steel tubing frames rather than plastic constructions.
Thicker metal gauge materials are of higher quality and withstand more weight. Other sturdy features include weight bars, reinforced shelving and scratch-resistant finishes.
Mobility
Stationary organizers permanently mount to a wall or sit on the floor. Mobile organizers have built-in wheels so you can easily move them around the garage as needed.
Models with smooth rolling and lockable casters are best for avoiding unintended movement.
Decide whether you will need to move your organizer often, or if a fixed unit is enough for your storage needs.
Mounting Mechanism: Wall Vs. Ground
Most organizers either mount to the wall to maximize floor space or sit freestanding on the floor.
Wall-mounted units require locating wall studs for secure attachment. Freestanding organizers just need a flat, level section of ground to sit on.
If you have the skills and tools required to attach a wall-mounted organizer, you can go for that type. Otherwise, you can either go with a floor option or hire a professional for installation.
Available Compartments
Some organizers come with side racks, shelves or drawers for storing golf balls, shoes, gloves, and other accessories.
Consider how you'll make use of the extra storage options or if you will need them in the first place. Having more compartments usually translates into a higher price point, so bear that in mind.
Price and Budget
Prices range considerably based on size, durability and features - from $50 to the $250+ range. Set a budget while still prioritizing quality, and watch for sales on organizers that meet your needs.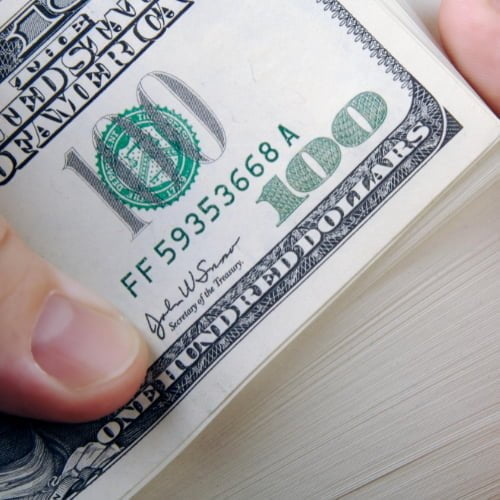 Try to find an organizer that strikes a balance between quality, sturdiness, storage capacity, and price. Don't try to get the cheapest or the priciest unit out there, as you can certainly find a unit that meets you needs for a reasonable price point.
By carefully weighing these key factors, you can zero in on the ideal golf bag organizer to protect your clubs and keep them conveniently accessible at home. Focus on the features that are must-haves for your space and needs.
Final Thoughts
With so many options, choosing the perfect golf bag organizer can seem overwhelming. But by reviewing the pros and cons of 13 top products, this guide equips you with the knowledge to select the ideal storage solution. While every golfer's needs differ, a few key recommendations stand out.
Ultimately, identifying your specific storage requirements and budget will inform the best decision. We hope this overview of the leading golf bag organizers has brought you closer to restoring order to your cluttered garage. Take control of your gear and start enjoying the convenience of organized access.
We'd love to hear about your experiences selecting the perfect golf bag organizer in the comments below! Are there other products you recommend we cover? Please share your insights to help others make the right choice!
WRITTEN BY

My name is Jacob, a self-diagnosed equipment and golf enthusiast. I've been golfing since I was 15. Golf has always been my passion. I'm a bit of a golf equipment nerd and I've been that way since the moment I picked up a club for the first time. As someone who's been on both sides of the game, I know what it takes to be a good golfer. Of course, you need good equipment, but you also need to know how to use it. I hope sharing my experience with you will help you improve your game.
You May Also Like