What Is a Hybrid Golf Club? The Ultimate Guide
Last updated:
October 6, 2023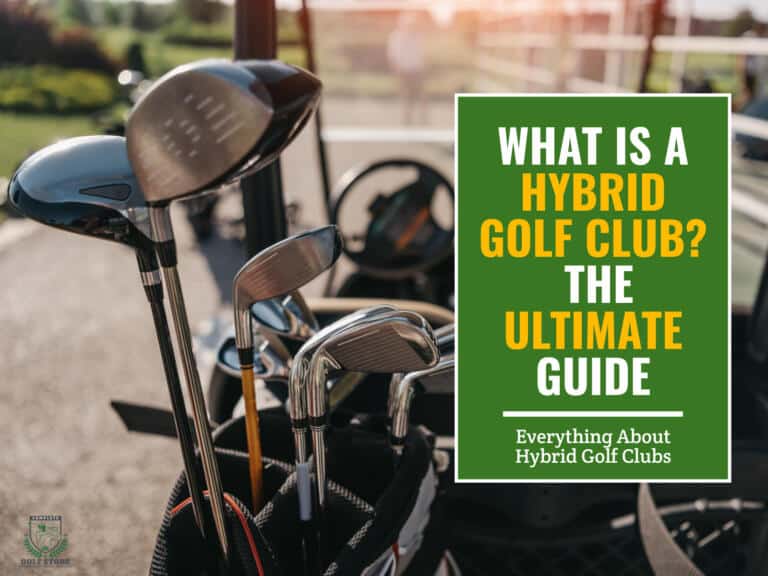 Disclaimer: We may earn a small commission from some of the links on our website. However, our reviews and comparisons remain fair and unbiased. Our goal is to help you make the best choice. For more information, please see our
disclosure statement
. Thank you for your support.
Key Takeaways
Hybrid golf clubs are a combination of woods and irons that offer better distance than fairway woods and better accuracy than irons.
Hybrids are easier to hit than long irons, making them a good choice for amateur and junior players.
Hybrids are also more forgiving of mis-hits and can be used from a variety of lies, including the rough.
Hybrids can be used to replace long irons, fairway woods, or even other irons in your bag.
Amateur players should carry between two and three hybrid irons in their golf bag.
Hybrid clubs are excellent for players of all abilities.
The recent popularity of hybrid golf clubs is no surprise, knowing the benefits of these clubs, which offer better distance than fairway woods and better accuracy than irons, making the game a bit easier and more forgiving.
Whether you're hitting out of the rough, playing off an odd lie, or attacking a tight fairway, using a hybrid will certainly be a good choice.
In this article, we'll explore what a hybrid golf club is and how it can help you achieve better play.
What Is a Hybrid Golf Club?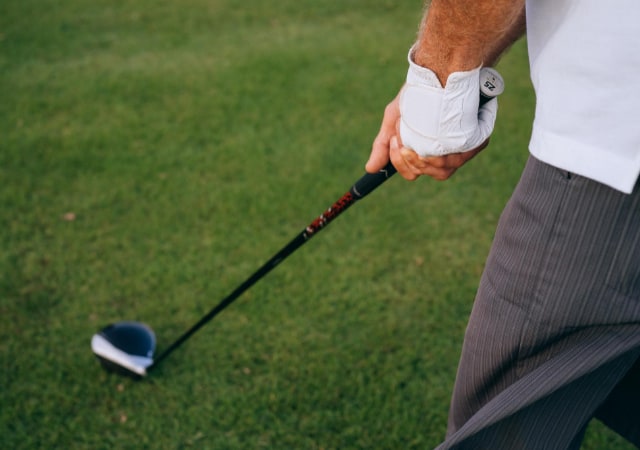 A hybrid is a combination of woods and irons. In terms of distance and accuracy, it can exceed a fairway wood and normal irons.
Hybrid golf clubs have grown in popularity among golfers worldwide in the last few years.
These clubs combine wood and iron properties by introducing significant game improvement and forgiving possibilities for long-iron players. Beginners and slower swingers, such as elderly and lady golfers, should see a significant change in their set composition as these new clubs are implemented.
Many golfers find it difficult to hit their long and medium irons in the fairway or light rough. While it is possible to get away with a weak swing with traditional irons because of their lack of a large sweet spot, this is not a good strategy.
Most golfers, not only those with medium or high handicaps, can hit hybrid irons with greater consistency because of their larger sweet spot.
History of Hybrid Golf Clubs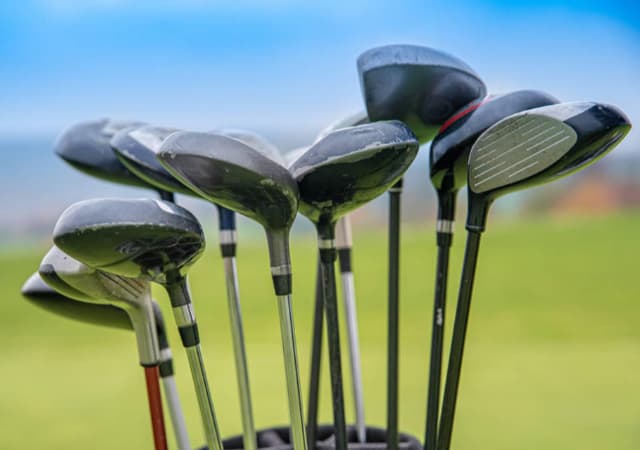 According to Keiser University [1], golf clubs with similar characteristics to modern hybrids have existed since the first clubmakers began crafting hundreds of years ago. In the 1970s, hybrid clubs such as the Baffler and the Ginty were rather popular. However, this type of clubs gained significant appeal in the early 2000s.
Additionally, Darrel Survey reported that 7% of golfers used hybrids in 2004, but the number increased to 30% by 2007 [2]. In 2018, the majority of golfers carried at least one hybrid club. And those who do not should consider a hybrid.
Purpose of Hybrid Golf Clubs
Hybrids assist in removing the ball from difficult lies.
The hybrid golf club has essentially transformed the golf club manufacturing industry to the point where the traditional eight- or nine-iron set of clubs is, if not endangered, certainly vulnerable.
Hybrid clubs, like drivers, putters, and wedges, combine the finest features of fairway woods and long irons while avoiding the drawbacks of each. Insert one or more of these clubs into your bag, and you'll quickly understand the excitement.
Long irons (2, 3, and 4) are the most difficult clubs in the bag for most amateur golfers. But until recently, amateurs had no alternative to replace these clubs, which cost them so many shots close to the green.
In addition, amateur and junior players have long struggled to manage fairway woods due to their larger soles, heavier heads, and longer shafts. Thanks to the availability of hybrids, many golfers have begun supplementing or replacing their 4-, 5- and 7-woods. Even great golfers are switching from fairway woods to hybrids. If you're unsure about the difference between woods and hybrids, we've got this article differentiating 5-wood clubs from 3-hybrids.
Advantages of a Hybrid Club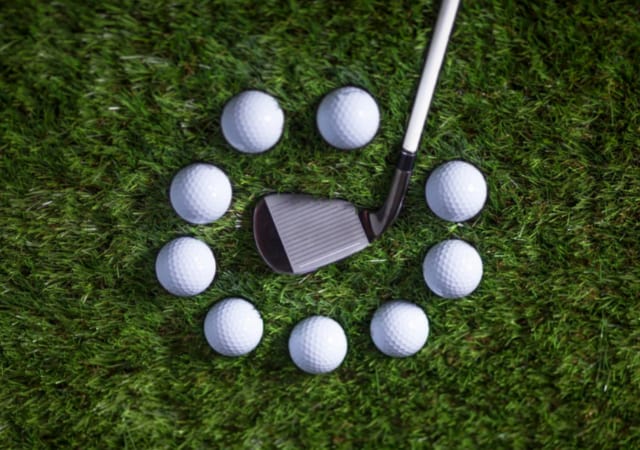 While modern irons offer increased distance and forgiveness, the fact remains that a hybrid will provide you with the best opportunity of launching the ball high and with explosive distance. Hybrids are also more tolerant of mis-hits, which occur more frequently as lofts decrease and shafts lengthen.
Hybrids are far more adaptable to challenging lies than long irons due to their design qualities. They are significantly easier to hit from rough, terrible lies, sand, or pine straw, and can even be used to chip with.
For instance, Todd Hamilton won the 2004 British Open by routinely hitting a bump-and-run shot into the green with his hybrid, proving the versatility of this type of club.
The pros are converted to hybrids, and you'll see them on the PGA, European, LPGA, and Champion Tours for the simple reason that, like amateurs, many professionals find these golf clubs simpler to hit than normal long irons.
Along with improved trajectory, distance, and confidence, hybrid clubs offer plenty of additional benefits. These include improved "swingability" (because of the lighter weight of the hybrid) and a more forgiving clubface, which helps with incorrect strokes.
Difference Between Hybrid and Regular Golf Clubs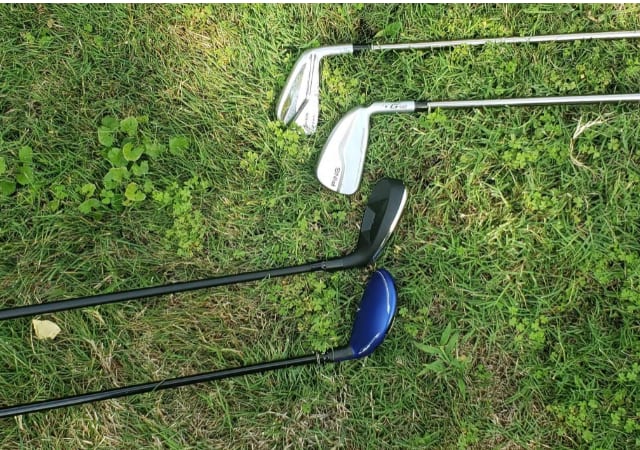 The most obvious distinction between hybrid and regular golf club types is their structure (or design characteristics).
The golf hybrid iron's club shaft is shorter than a standard iron. This gives the user significantly more control over the club, making it easier to achieve proper swings. On the other hand, a hybrid's clubhead is larger than a standard iron. This provides a bigger area and sweet spot on the clubhead to strike the ball, resulting in a more substantial contact during the shot. The club's face is significantly more convex than a standard iron head. However, do keep in mind that these clubs need to be cleaned, just like regular ones.
What Does a Hybrid Golf Club Replace?
You can readily use a hybrid with a loft of 18, 22, or 24 degrees in place of long irons. Usually, players replace their 2, 3, and sometimes even 4-iron clubs. The 2 and 3 irons can be replaced by a 2-hybrid for longer fairway shots, and your 4-iron can be replaced with a 4-hybrid, especially when hitting from the rough.
Many golfers find hybrids so convenient to use that they even replace their five or six irons. Both can be replaced with the 5-hybrid for better performance in medium and deep roughs.
Sometimes, it's even possible to replace 3- and 5-woods with hybrid clubs, mainly for golfers facing trouble hitting their woods. The 5-hybrid won't provide more distance than the woods it's replacing, but will help greatly with accuracy.
When Should I Use Hybrids?
The hybrid golf club's appeal is also in its adaptability. It is suitable for usage on any part of the golf course. As iron substitutes, they will be mostly used in the long to mid-range game. Whether from the fairway or out of the rough, most hybrid shots will be taken in areas where irons would be used.
When precision is required, they can be hit off the tee. Perhaps you're faced with a layup, or you're attempting a par three and require a club with a little extra launch. Off the tee, the hybrid is your best friend in these scenarios.
In addition, these clubs are very beneficial for use around the greens. They are handy while chipping. Pop it up with the loft on a hybrid if you need to clear an obstacle to get your ball on the green and close to the flag.
They will aid in developing your game and are excellent out of the rough.
How Many Hybrids Should I Carry?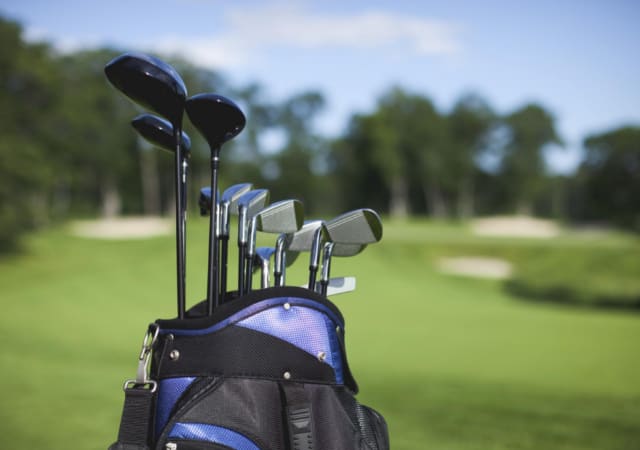 Amateur players should carry between two and three hybrid irons in their golf bag to replace clubs such as the 5-wood and three and four irons. The overall number of hybrids required by a golfer is best decided by clubhead speed, distance gaps between clubs, personal choice, playing objectives, played courses, and budget.
Consulting with a coach or instructor will help you decide how many and which hybrid clubs to carry in your bag.
What Is an Example of a Situation on the Course Where a Hybrid Would Be Ideal?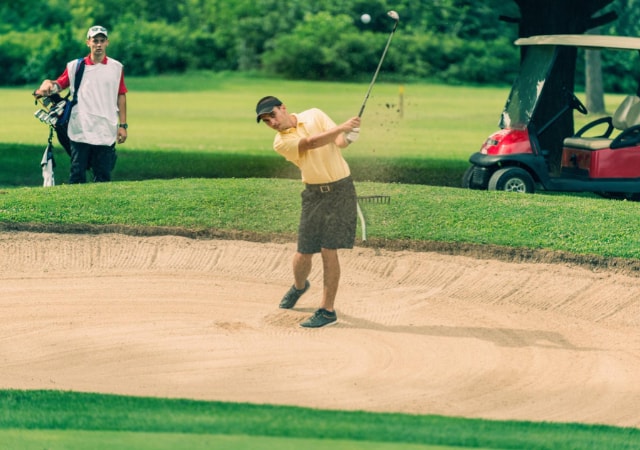 Although a hybrid can be very useful in many situations (Shots from Rough or Fairway Bunkers, Trouble Shots in trees or around an obstacle, etc.), the club is ideal if the course you play includes a majority of elevated greens. When you hit an elevated green, your ball will naturally come in flatter due to the slope's rise and the golf ball's shorter descent time from its apex. As a result, a higher golf ball will help counteract the negative impacts of the slope on your approach, and the ball will stop more quickly on the green.
While a slight decrease in swing speed is not catastrophic, hybrids become handier as your speed lowers. Slower swing speeds result in less ball speed and a flatter launch, which are undesirable characteristics if you wish to stop the ball on the green. Generally, and especially, in this case, increasing height increases distance.
How to Hit a Hybrid Golf Club?
The key to swinging a hybrid club properly is to keep in mind that they are iron substitutes. Many modern club sets, like the Cobra Fly XL, include hybrid clubs today.
To get the most out of your hybrid, you must set it up and strike it identically to an iron. With a falling blow, you want to make contact with the ball. As with an iron, you let the loft of the club do the job when you strike the ball.
They are easier to launch with greater forgiveness since they feature a larger head with more weight on the periphery and in the back. Additionally, it is simpler to connect with the sweet spot.
Paula Creamer, of Golf Digest [3] stated that while your hybrid may resemble a fairway wood, you must treat it similarly to an iron. The shaft of the hybrid is only slightly longer than that of the matching iron; hence it's easy to set up the ball in the same manner.
Position the ball in the center of your stance and maintain a balanced weight distribution for the normal shot. Hands should be parallel to the ball, and shoulders, hips, and feet should be square to the target. As you bring the club back and swing through, strike the ball with a downward stroke rather than a sweeping motion as you would with a fairway wood.
Do Professionals Use Hybrid Golf Clubs?
It makes no difference if you are a golfer with a 20-handicap, a senior, or a scratch player. Justin Rose, David Lingmerth, and Billy Horschel are just a few of the game's top hybrid users.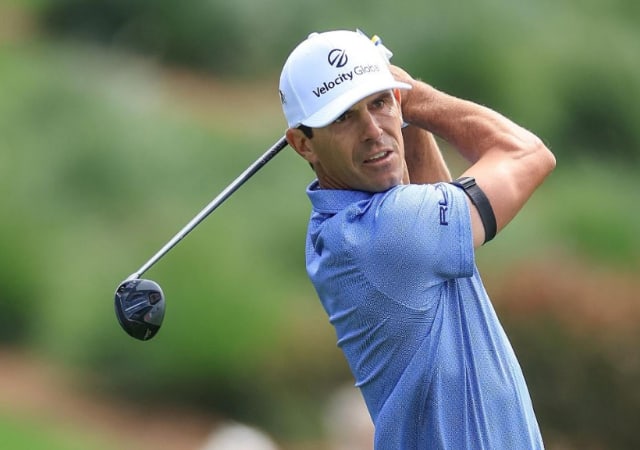 37% of the top 100 PGA Tour professionals use a hybrid club, while 3% use two. Titleist and Callaway's hybrids are the most prevalent, with each brand accounting for 11 of the top 100 players, while Callaway's Apex hybrid is the most popular. The lofts of these pros' hybrids range from 15.5 to 23.5 degrees.
Golf Digest [4] reported that Golf Datatech research indicates that 80% of serious players carry at least one hybrid (the average is two). That is roughly double what it was 15 years ago.
With nearly a third of the world's greatest players using hybrids, it's reassuring to see that they're also taking advantage of the assistance hybrids provide over traditional long irons to hit their long shots better and more regularly.
Should I Start Using Hybrids?
If you have difficulty striking your irons, it may be worthwhile to experiment with a hybrid. Consider a combination that is tailored to strengthen your weak points. Conduct research before purchasing a new club; otherwise, you may end up with a pricey new club that improves your game no more than the iron you replaced! Before you entirely replace your irons, take one up and play a few rounds with it.
Other considerations should include the following:
If your handicap is higher than 19
If you have a flat swing plane
If your mis-hits tend to be right and thin with long irons
If you want to play better
When selecting the appropriate hybrid for your game, you might consider the loft of the club or clubs being replaced. The club's loft indicates the angle between the clubface and the ground. A low-lofted hybrid (14° to 17° loft) is excellent for replacing your three-wood or five-wood. This club is more manageable than a long iron off the tee.
Here's an informative video (4 minutes 12 seconds) where Golfing World's golf coach Mitchell Spearman tells you why more and more golfers are choosing to use hybrid golf clubs.
Final Thoughts
After making their debut on the golf scene in the early 2000s, hybrid irons have become a staple piece of equipment in the golf bags of the vast majority of golfers. With all the potential they offer, there should be no doubt in your mind about the necessity of hybrids in your golf bag at this point.
The days of attempting to hit a 2-5 iron out of difficult rough and hoping the rough does not grip your club and result in a poor shot are over. The ideal way to assist you in making your decision is to visit a pro or custom fitting center, hop on a launch monitor, determine your clubhead speed, and proceed from there.
A hybrid club is excellent for players of all abilities. Add hybrids to your bag and prepare to begin your journey toward a lower score the next time you hit the links.
Thanks for reading!
---
References:
David Wixson, PGA Master Professional and College of Golf Instructor. College of Golf. Retrieved from https://collegeofgolf.keiseruniversity.edu/what-is-a-hybrid-golf-club-and-when-was-it-developed/
Hybrid (golf). Wikipedia. Retrieved from https://en.wikipedia.org/wiki/Hybrid_(golf)#References
Paula Creamer on Golf Digest: My Hybrid Basics. Retrieved from https://www.golfdigest.com/story/paula-creamer-my-hybrid-basics
Why you should buy hybrids and irons at the same time. Golf Digest. Retrieved from https://www.golfdigest.com/story/buying-irons-dont-forget-the-hybrids
WRITTEN BY

My name is Jacob, a self-diagnosed equipment and golf enthusiast. I've been golfing since I was 15. Golf has always been my passion. I'm a bit of a golf equipment nerd and I've been that way since the moment I picked up a club for the first time. As someone who's been on both sides of the game, I know what it takes to be a good golfer. Of course, you need good equipment, but you also need to know how to use it. I hope sharing my experience with you will help you improve your game.
You May Also Like