How To Prevent Swinging Too Hard in Golf
Last updated:
September 3, 2023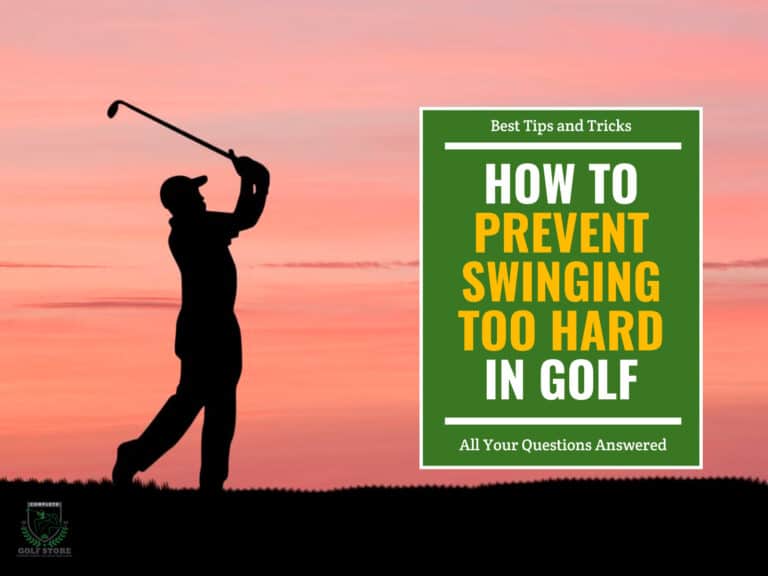 Disclaimer: We may earn a small commission from some of the links on our website. However, our reviews and comparisons remain fair and unbiased. Our goal is to help you make the best choice. For more information, please see our
disclosure statement
. Thank you for your support.
Key Takeaways
One good way to avoid swinging too hard is to shorten your backswing and not hurry it, which can help with timing and tempo. Also, try meditation before the game to avoid nervousness, especially on the first hole. Pay special attention to the little details like grip pressure (to be loosened), balance, and focus on your lower body and keep it flexible. You can also try different clubs and practice consistently while trying to follow the perfect tempo figure of 3:1.
Whether Google directed you to this page on the query of 'How to Prevent Swinging Too Hard in Golf?' or you are already one of our usual readers trying to find an answer, do not worry; you are not alone!
Even the best golf players can have the problem of swinging too hard in their golf game.
Golf is a complete science. You can't be a better player unless you learn every aspect of this game. You must know about swinging, clubs, the course, your body position and balance, and many other things.
Keep reading to get your questions answered!
Is Swinging Too Hard a Problem?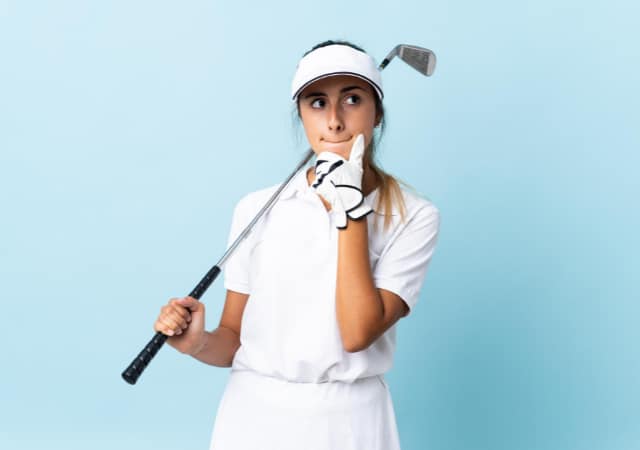 The one-word answer would be 'No.' Swinging hard does not necessarily end up as a problem. A hard swing will result in a farther shot in many cases. Some players gain distance while swinging way too hard.
But an average or a beginner golfer, while swinging hard, may end up in a miss-hit. Swinging basics includes the backswing, the transition, and the downswing.
Let us tell you a fact about the pro players getting a long shot. They play a power swing. They don't hit the whole shot hard, and it's only at the downswing or the impact that their speed thrusts and ultimately produce a speed shot.
Are You Swinging Too Hard?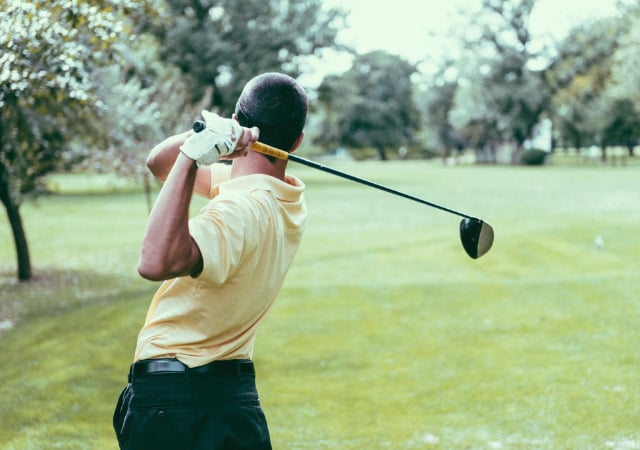 Being an amateur player, you might misunderstand the concept of swinging hard. It could be bad timing, improper tempo, body balance, and other factors that make you think about swinging hard in golf. For a better shot, you should maintain the angles of your full body, including arms and shoulders, with reference to the club.
There is a thin line difference between a hard and a fast swing. The former one brings tension in your muscles and eventually a miss-hit. However, a faster swing enables the contact of the center face and the balance under control. Subsequently, it adds speed to the club head and, ultimately, helps achieve a distance shot.
How to Prevent Swinging Too Hard In Golf
Don't you worry; we are here to correct your posture and other factors to help you fix the problem of swinging hard.
Practice Makes You Perfect!
Doing on-ground practice seems to be a good idea. Just take all the overthinking away from your brain and think less about the quality shot or distance. Do the training with a relaxed mind and try slowing the swing down by 50%. Increase the percentage gradually. When you reach 70%, you will see the difference in your swing quality.
Get Some Extra Clubs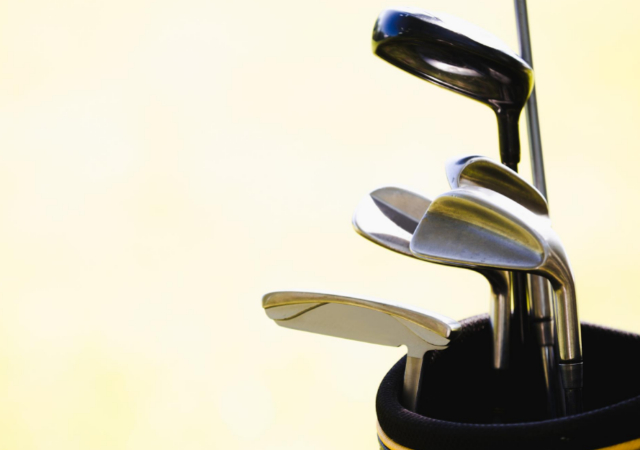 Since every club is different in helping you cover the distance, you should take extra clubs to be in your bag. More clubs of different lengths and specifications will help you maintain proper timings, and your shot will have an excellent swing.
Amateurs make the mistake of hurrying their backswing with short irons while the truth and the practice of better players must be, according to Nick Price, the British Open champion, as well as the PGA Championship winner:
The goal is to make the same smooth swing with every club in the bag.

~ Nick Price
Start Keeping the Data of Your Swing
Use the technology of a launch monitor for the betterment of your shot. Start collecting the data of the swing speed and that of your club head and take help from different videos.
Do evaluate your performance while keeping all the data in view.
Maintain Proper Balance
Maintaining the proper body balance is the key to a swift swing. So don't go in haste.
"Your shoulders, arms, and clubhead all move back in one of the few feet of the swing," says Jack Nicklaus, the golf legend in his book ' My Golden Lessons.'
Your Lower Body Should Be The Powerhouse
Power coming up from the lower side is a universal phenomenon.
But the beginners in a trial of gaining more distance use their upper body to generate power. This is one of the biggest mistakes on their part.
Rory Mcilroy, one of the finest golfers on the PGA Tour who tends to play the longest and straightest shots, uses his lower body weight to make that powerful swing.
Loosen Your Grip Pressure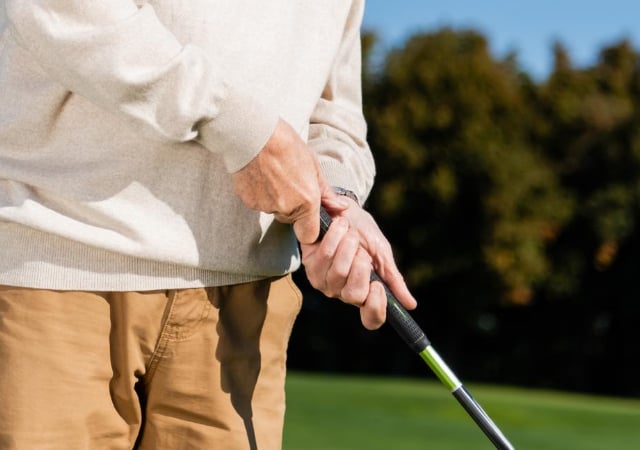 Don't get mistaken that having a rugged grip on your club will give a good shot with better distance and perfect swing. The muscles get tight due to the pressure on the grip and might make your shot a miss-hit.
It would help if you held the club loosely so the club head speed might increase, thus helping you with a perfect swing.
Pause During the Transition
There has to be a little cut in speed or pause during your transition from backswing to forward swing. However, this technique automatically makes your tempo better and the result is a clean shot.
Many better players like Hideki Matsuyama from Japan hit their ball with a deliberate pause at the transition from backswing to downswing.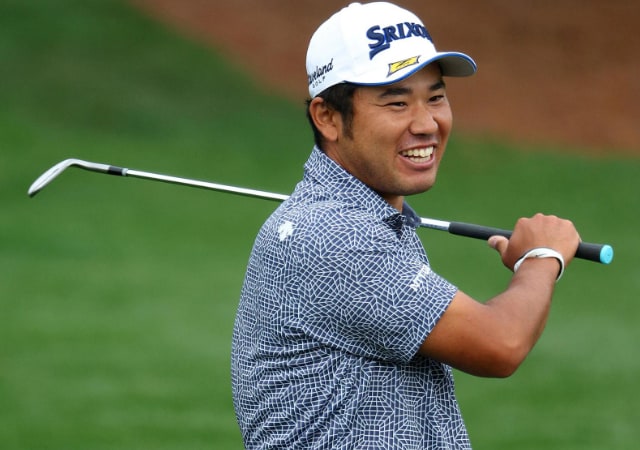 Follow the Perfect Tempo Figure
Keeping a perfect tempo is one of the secrets top golfers share. The backswing must be 3 times longer than the downswing to keep the swing controlled and powerful. This is also called the perfect tempo of your shot. You can try maintaining your tempo through the deWiz golf watch.
Frederick Steven Couples, America's former golf champion, a.k.a Fred Couples, follows this technique of keeping the backswing 3x longer than the downswing to play a powerful swing that looks pure and effortless.
A 3:1 tempo of the backswing to the downswing guarantees the acceleration at impact which is ultimately the source of a good swing.
Work on The Lower Body Flexibility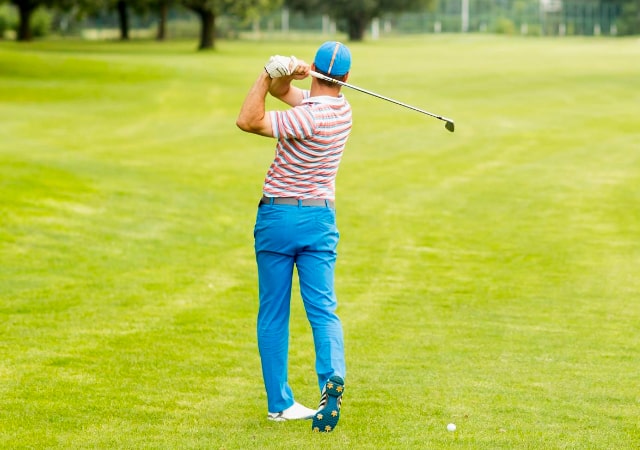 You know you must generate power from the lower back and your legs. For that, your leg muscles must be flexible enough to make the turn and twist.
Exercising for a couple of weeks might show you results and an extraordinary impact on your swing quality.
Say No To Nervousness on the First Hole
Golf is a game of stamina and how you tackle mental pressure. Especially, the first tee shots can be a litmus paper for testing a player's ability to play a game free of anxiety.
So, you better not sweep the club harder to try for a distance shot; instead, try to be as smooth as you can, and no wonder you might cross your limit of 300+ yards on that first shot.
FAQs:
This section often provides you with a quick solution to your problem through the frequently asked questions by the previous users.
What Is the Best Tip to Get a Good Swing?
A good swing comprises a timely backswing, transition, and a powerful downswing. 

We advise you to practice on the ground with complete ease of mind and drop your swing speed to 50% and gradually increase it to 70 and above.
Can I Swing Hard and Still Be a Good Golfer?
Yes, why not? 

Swinging hard is never a problem, swinging too hard is. You can swing hard or in other words play with a powerful swing to gain more distance in your game. Just use your lower body as the powerhouse keeping all the other precautions and you are good to go.
What Causes Our Muscles to Get Tight?
Tensed or tight muscles are the cause of bad shot shapes. A grip too tight on the club is the reason for our muscular tension. For optimal results, a swing must be a soft and flowing action.

While gripping too tightly, and with a quickened backswing, the muscles in our forearms get stiff leading to a too-hard swing and ultimately a shot not intended.
Conclusion:
During our golf encounters, we always wanted an incredible distance shot that, too, played effortlessly like a champ. It was fun hitting the ball with full force to touch the last piece of the green.
But that was all in our head only. When we took it to the course, it ended up in a double-cross or a miss-hit because of swinging too hard.
To make things work, we have to study the science behind our swing, the anatomy of our club, some stats of our body turns, and last but not least, doing practice on the field.
Fixing the swinging hard problem in your golf game might not be done overnight. First, you must stop making your muscles tense and keep a keen eye on your tempo and timings. This way, you will soon reach a powerful swung shot with a great distance.
So, swing it up smartly and not hard.
WRITTEN BY

My name is Jacob, a self-diagnosed equipment and golf enthusiast. I've been golfing since I was 15. Golf has always been my passion. I'm a bit of a golf equipment nerd and I've been that way since the moment I picked up a club for the first time. As someone who's been on both sides of the game, I know what it takes to be a good golfer. Of course, you need good equipment, but you also need to know how to use it. I hope sharing my experience with you will help you improve your game.
You May Also Like