10 Best Golf GPS Apps For iPhone - Reviews & Buying Guide
Last updated:
November 13, 2023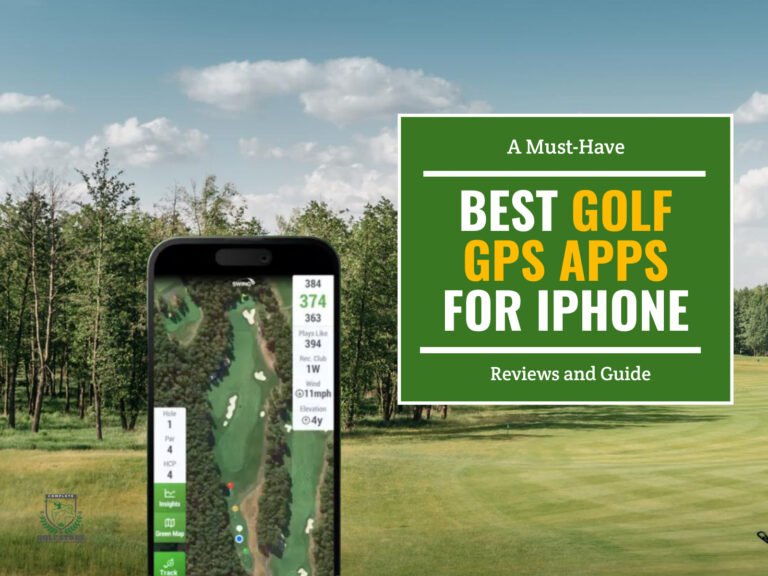 Disclaimer: We may earn a small commission from some of the links on our website. However, our reviews and comparisons remain fair and unbiased. Our goal is to help you make the best choice. For more information, please see our
disclosure statement
. Thank you for your support.
Key Takeaways
The GolfLogix Golf GPS & Scorecard App is our top pick for the Best Golf GPS App For iPhone. With innovative features like 3D flyovers, putt line mapping, club tracking, and Apple Watch integration, GolfLogix provides everything you need to improve your game from tee to green. The intuitive design makes it easy to access the wealth of data to strategize and play each hole smarter.
Golfers today are spoiled for choice when it comes to golf GPS apps. With smartphones providing instant access to accurate yardages for every shot, gone are the days of guessing distances or pacing off yard markers.
Still, with so many options available, how do you know which app is right for your game?
In this article, we will explore the must-have golf GPS apps for 2023 that are revolutionizing the way golfers approach the game. We review apps that offer accurate course maps and stat tracking as well as ones that provide critical data right on your smartwatch, and we will break down the key features of the top apps on the market.
This article will help you identify the ideal GPS app(s) to lower your scores. With the right technology, you can step onto any course confident that you have the information needed to master every hole.
How We Chose the Best GPS Apps for iPhone
Selecting the top golf GPS apps for iPhone required thorough hands-on testing. We personally evaluated each of the leading apps during actual rounds across various courses. This allowed us to assess critical factors like accuracy of distances, responsiveness, and ease of use while playing different holes under real conditions.
We analyzed how well yardages matched fixed on-course markers and other distance-measuring devices. Additionally, we gauged the apps' abilities to provide strategic advice accounting for hazards and current pin positions.
Beyond personal testing, we also heavily weighed consumer reviews and ratings when compiling our rankings. We compared user feedback on the app stores to identify any major technical issues, lagging support, hidden fees, or other limitations noted by golfers for each app.
Between analyzing personal experience and synthesizing the wisdom of the crowds through reviews, we formulated comprehensive pros-cons profiles. Testing enabled spotlighting the standout strengths of each app while reviews validated findings from a broad spectrum of golfers. This rigorous approach ensures our picks deliver on providing dependable distances and excellent performance.
Our Top Golf GPS Apps for iPhone Picks
The following list contains our favorite golf GPS apps you can use on your iPhone. Many of these are also available for other systems, but our main focus will be on usability on IOS. Please bear in mind that except for our top pick, we are not providing any kind of order, as all the apps on the list are excellent for use with your smartphone.
Buying Guide - Factors to Consider While Choosing the Best Golf GPS App for Your iPhone
With so many golf GPS apps available for iPhone, it can be tricky to determine which one is right for your needs. Here are the key factors to consider when choosing the best golf GPS app for your iPhone:
Accuracy
The most important feature of any golf GPS app is precision and accuracy. The best apps use advanced GPS technology to provide exact yardages to greens, hazards, and other points of interest on the golf course.
Look for apps that offer yardages within 1-yard of accuracy. Also, check reviews to see if any users report accuracy issues.
Course Access
You want an app with an extensive course database, ideally with most courses across the U.S. and internationally. The best apps provide access to 30,000+ courses.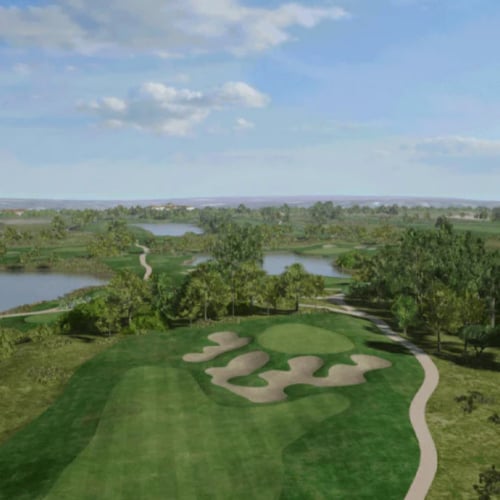 Check if your home course and other courses you play regularly are included. Additionally, look for apps that allow you to manually add new courses.
Ease of Use
The app should provide yardages in a clean, easy-to-read interface. It shouldn't be cluttered with too many features. You want to be able to quickly glance at your iPhone and get the yardage info you need.
The best apps require minimal taps and swipes to operate, which will allow you to focus more on the game instead of trying to figure out the data on the app.
Personal Needs & Preferences
Consider your specific needs. Do you want an app just for yardages or one with scoring, statistics, and other advanced features?
If you're a serious golfer, you'd better go for a more advanced app. Casual golfers, on the other hand, may want a simpler one.
You should also check if the app has Apple Watch integration to easily check the yardages on your wrist.
Free App Features Vs. Paid Subscriptions Bonuses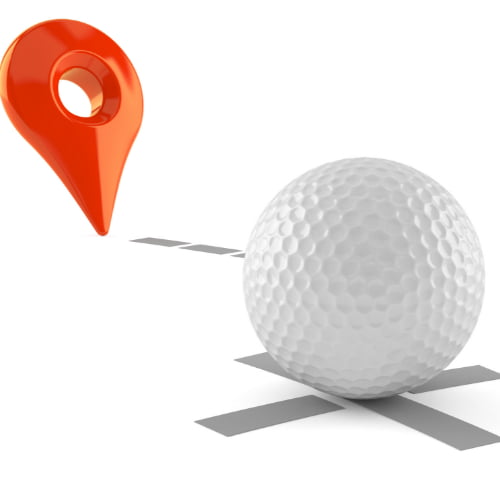 Many apps offer basic GPS distances for free but require a paid subscription for full access to all courses and features. Determine how often you golf and if paying for a subscription is worthwhile. Free versions may meet casual golfers' needs.
Furthermore, choose an app that offers the most features in its free version and more advanced features in its paid version.
Price for Upgrades
Paid subscriptions generally range from $10-$40+ per year. Check if there's a discount for paying annually instead of monthly. Moreover, look for deals on upgraded packages, usually listed as Pro or Platinum versions, that bundle in more advanced features.
By evaluating your needs in these areas, you can decide on the best golf GPS app for your iPhone. Taking some time to research options will ensure you choose an app that suits your golfing needs and budget.
Final Thoughts
For iPhone-toting golfers, our top picks unlock accurate yardages and hole maps right from your pocket. The reviewed apps will help you enhance every round with your iOS device.
Core considerations are accuracy, course access, and ease of use - choose an app aligned with your needs. While balancing value, reviews spotlight the strengths of each app. For dynamic distances, shot tracking, and rich data, Golfshot leads the pack. For those seeking basic, dependable yardages, nothing beats SwingU. For a well-balanced app, our top pick - GolfLogix is a top recommendation.
Check Also: Best Golf GPS Watches - Reviews & Buying Guide
Any of our 10 picks will empower your game through on-course insights. With the right golf GPS app, your iPhone provides peace of mind to attack each hole strategically.
Let these apps guide the way to lower scores.
Thanks for reading!
WRITTEN BY

My name is Jacob, a self-diagnosed equipment and golf enthusiast. I've been golfing since I was 15. Golf has always been my passion. I'm a bit of a golf equipment nerd and I've been that way since the moment I picked up a club for the first time. As someone who's been on both sides of the game, I know what it takes to be a good golfer. Of course, you need good equipment, but you also need to know how to use it. I hope sharing my experience with you will help you improve your game.
You May Also Like