How to Break 80 Consistently
Last updated:
December 20, 2022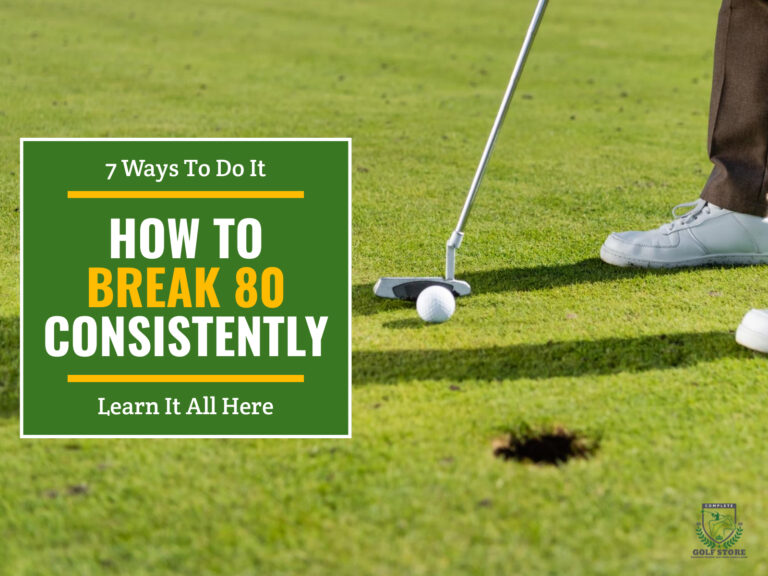 We are supported by our readers and we may earn a small commission when you click on some of the links at no additional cost to you. Our full disclaimer can be found
here
. Thank you.
Key Takeaways
Start by doing your best to hit more greens in regulation (GIR); this can be achieved more often if you understand how far you can hit each of your clubs. Also, try to be more consistent with great driver distance, which you can achieve with a driver specially designed with distance in mind. Also, don't forget to improve your putting and short game, as it can affect your scores drastically. Finally, you should also keep records of your stats and develop your go-to shots.
For amateur golfers, achieving a score of 80 or fewer strokes is a noteworthy milestone because almost all professional players continue to shoot considerably below that number, with few exceptions.
Tiger Woods broke 80 for the first time in 1984, the same year he won the 9–10-year-old age group at the Junior World Golf Championships. He was just eight years old at the time. At the 2002 Open Championship, Tiger Woods scored an 81, marking the first time in his career as a professional golfer that he did not score lower than 80.
This article will teach you everything you need to break 80 in golf!
What Does Breaking 80 Mean in Golf?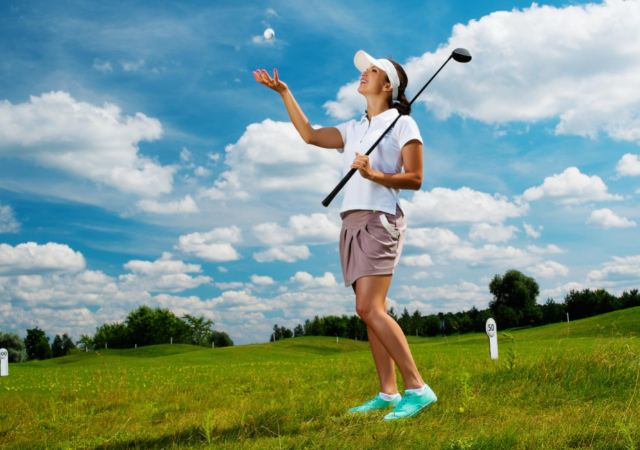 Many golfers have the goal of shooting under 80 on a consistent basis, but only a select few have ever accomplished this feat. In this post, we'll go through my best advice on how to shoot under 80 on the golf course and how to make progress towards that.
The National Golf Foundation's count estimated that there would be 24.8 million golfers in the United States in 2020, which is an increase of 500,000 and 2 percent over 2019 [1].
The net rise is the largest seen in the last 17 years. The number of new players, which includes both novices who were playing their first round and former golfers who were returning to the game after an absence of several years, reached 6.2 million, which is the highest that number has ever been. Since Tiger Woods won the Masters in 1997, the year 2020 had the largest percentage growth among beginning players and the largest gain in youth golfers coming into the game.
When you think about it, the fact that only 2% of golfers break 80 is very remarkable [2].
7 Ways to Break 80 in Golf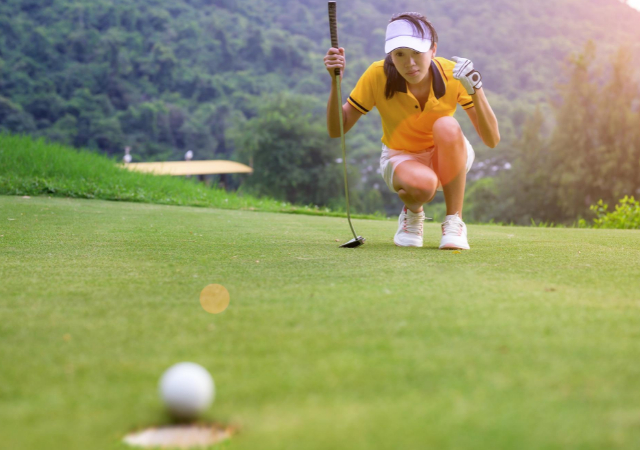 Breaking 80 won't happen overnight. We believe that you have been a golfer for a considerable amount of time, given that you have set this objective for yourself within your golfing regimen.
This guide is for beginner players who want to take their game seriously and improve their play.
We recommend that you have a golf handicap of around 15 or lower and that you are able to shoot in the mid-80s consistently – and, of course, that you are willing to spend time practicing – before you make breaking 80 your goal in golf.
1. Hit the Green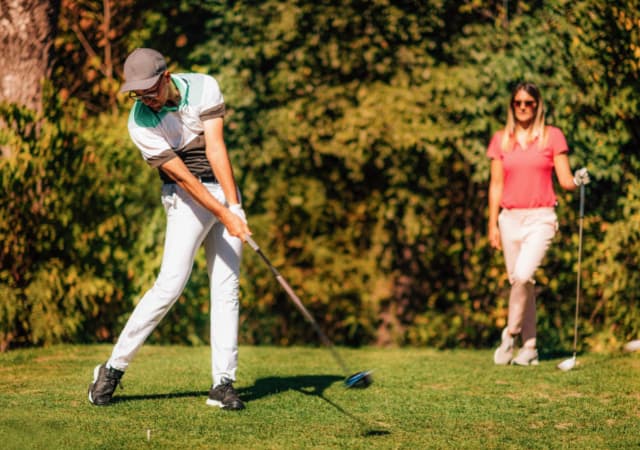 That sounds completely obvious to me. However, improving your ability to hit more greens in regulation is the first step toward breaking 80, as statistical evidence demonstrates that this aspect of the game is an important factor in shooting lower scores.
For example, a player with a handicap of 10 will normally only hit between three and six greens in regulation throughout a single round. This is in contrast to the typical tour player, who, even while playing on the most difficult courses, nevertheless manages to hit somewhere around 12 greens in regulation per round.
Suffice it to say that simply focusing on how well you hit the greens will make you more aware of ways in which you can improve in this area and increase the number of pars you make.
2. Understand How Far You Hit Your Clubs
Knowing how the lie and stance can affect the distance you hit the ball with each club is an important part of improving your game. There will be some shots that roll more, stop more quickly, fly further, or fly less far than others. You will improve as a golfer if you take the time to learn all of this information about your own game.
You may start to consider ways in which you can increase your Greens in Regulation. Consider that you are hitting one or two more greens per round if you want to break 80 more consistently; this means that you need to get this percentage up over 40 percent.
Establish some hypothetical boundaries on the driving range, and concentrate on maintaining your tee shots within the confines of those parameters.
3. Get the Right Driver for Distance
You've already broken 90. You are a talented golfer who has a solid grasp of your golf bag. If you want to shoot a score lower than 80 on the golf course, you'll need to make a few birdies. In order to accomplish this, you will need to constantly maintain great distances.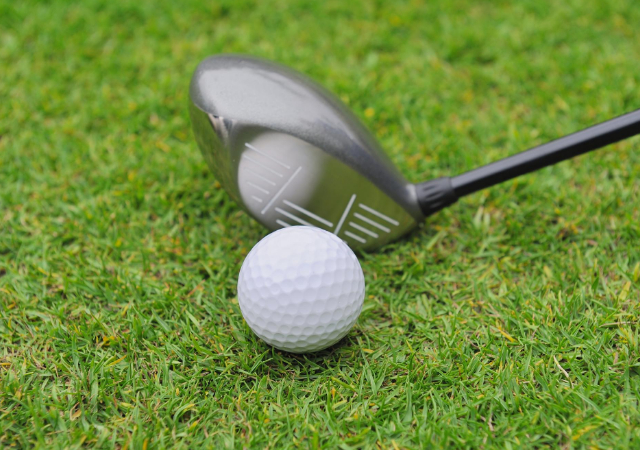 You don't have to hit your driver 300 yards every time, but you should at least be able to obtain 250 yards if you're a male and 200 yards if you're a female. This is the minimum distance you should be able to get. To reiterate, if you have your sights set on getting into the 70s, it's likely that you already know how to hit strong drives.
Get fitted for a driver.
Over the past five or six years, there has been a significant advancement in driver technology. In point of fact, it's possible that the drivers are the one aspect of club design where we've seen the most development. Most of the time, a club fitting can cost you money, but having the perfect driver in your hands can help you achieve driving distances off the tee that you weren't aware you were capable of.
4. Improve Your Putting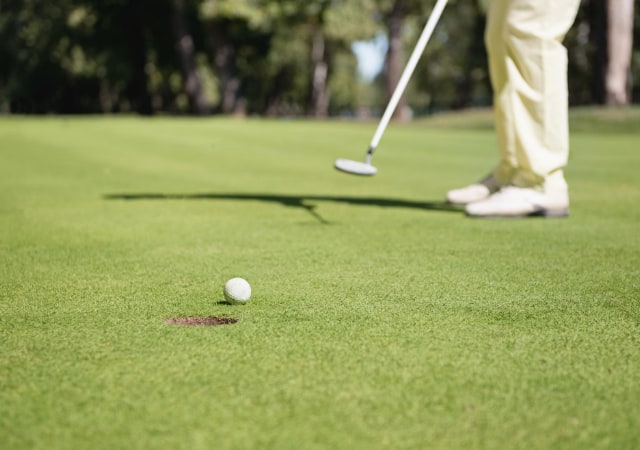 Putt more than you practice any other aspect of your game if you want to get your score below 80 as quickly as possible. However, the vast majority of beginning golfers never practice putting at all.
Focus the majority of your time on putting drills and perfecting your routine for putting the ball in the hole. Usually, the optimal distances for training are between 4 and 15 feet and 25 feet and beyond.
If you are in the office and still aiming to improve your putting skills, you may want to consider checking this page to check the best office putting sets you need.
5. Know Your Stats
Recording your data is vital for identifying your weaknesses and strengths. Keeping track of how well you played can be accomplished most quickly and easily by using your score card. The following categories of crucial data are frequently monitored and recorded:
Number of putts
Fairways
Greens in regulation
Scrambling up and down
Sand saves
After that, we can examine a poor statistic, determine why it occurred, and then take the necessary steps to improve our performance through practice.
Statistics about golf can be very overwhelming. The PGA Tour keeps statistics on everything imaginable. The amount of information that has been acquired and is reported to be analyzed is truly mind-boggling.
To be a golfer who wants to break 80, you would want to identify the majority of areas you need to improve.
6. Develop and Refine Your "Go To" Shot
It would help if you had a "go-to" shot in both your long game and your short game. This is a stroke that you can execute even when under severe pressure, such as when you need to make par on hole #18 in order to shoot 79.
Your "go-to" shot needs to be a very targeted one, such as a high, left-to-right, 163-yard 7-iron.
Due to the high level of specificity, this is an excellent candidate for the "go-to" shot.
When it comes to your short game shot, you need to be familiar with the club, the mechanics, and the trajectory that you should anticipate. You should be able to describe what the shot feels like in order to be able to duplicate it when you are under duress, and that is what we mean when we say that you should "know the mechanics."
7. Manage Your Expectations
When you head out onto the golf course, having crucial performance information at your disposal on which to base your expectations enables you to be more realistic. Amateur golfers much too frequently expect to "stiff" each and every short game shot and are consequently dissatisfied when they are unable to pull off the amazing shot.
Instead of getting down on yourself for making bad shots, think about how you can self-correct them.
If you have these realistic expectations, which are founded on facts, it may be possible for you to accomplish something that is really important in golf, and that is to manage your emotions, which will ultimately help you to hit a better shot.
Myths about Breaking 80
Before we get into what choices you'll need to make on your way to breaking 80, there are a few things we want to make clear first.
Breaking 80 doesn't exactly look how most golfers think it does. You are not hitting the pins consistently and are not making birdie putts left and right. To a large extent, it comes down to removing the major flaws in one's play and ensuring that certain aspects of one's game are solid enough to carry them through to the next round.
On the majority of courses, you can score 7 bogeys and still finish under 80. It will be an impossibly difficult task once you reach the point when you are making double bogeys.
Therefore, it is not necessarily about how wonderful of a golfer you are; rather, it is more about how consistent you are as a golfer.
Breaking 100 vs. Breaking 90 vs. Breaking 80
When it comes to golf, every amateur wants to get better. Once you break 100, next is breaking 90, then breaking 80 and shooting the magical 79 or lower.
Breaking 100
The majority of beginning golfers have a very firm grasp on their clubs. When you "throttle" a club, your hands become more relaxed at the moment of impact, which results in less consistent strikes. When the grip pressure is reduced, the hands are able to close more tightly during impact, which results in improved ball striking.
When you get to the green, reducing the number of putts you need to make is essential. A significant number of novice golfers have difficulty grasping the concept of "lag" putts (leaving the ball close to the hole). Establishing a consistent stroke is the first thing that needs to be done in order to learn distance control. Make use of excellent training aid to lock in your individual putter swing and increase your control over the distance of each putt you make.
Depending on where your game is right now, you might be closer to breaking 80 than you think. Even if you shoot in the 90s right now, a few small tweaks to your practice and course strategy could change everything.
Breaking 90
When breaking 90, make it a goal to get a five on each hole. You will achieve a score of 90 on the number if you are able to shoot a five on each hole. There is a good chance that each of the courses you play will feature at least three par-3 holes.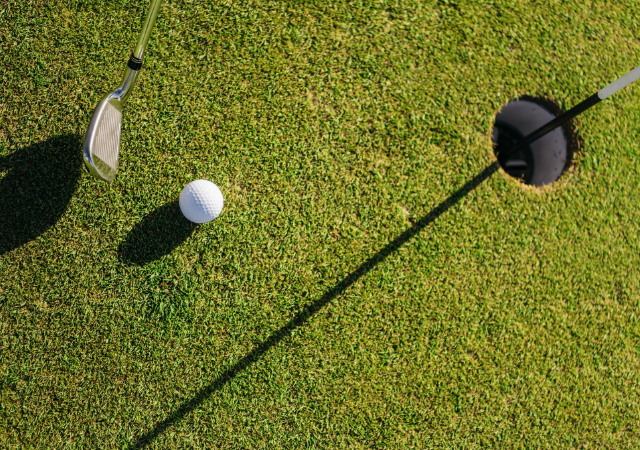 When you approach the first tee with the mindset, "Okay, just make a double bogey," the strain that comes from trying to make pars or birdies is immediately relieved. When you relieve some of the strain that you're putting on yourself in this way, you'll find that you're less concerned with what constitutes a "par" score and more concerned with simply getting the golf ball into the hole in five shots. The most important aspect of this game is maintaining consistency, and once you are able to begin routinely shooting a five on every hole, shooting a four on every hole will not be too far off.
Breaking 80
People who desire to start shooting in the 70s should focus their efforts on improving their ability on their short game the most. If you are able to shoot in the low 80s, it is likely that you know how to drive the ball and that you are capable of getting around the green in a couple of strokes on the majority of the holes.
The ability to get up and down on putts within 10 feet of the hole and make them will set you apart from the competition and shave a few strokes off of your score. It is possible to immediately shave off a half-dozen strokes if you get rid of three-putts and do not take any additional chip shots.
Frequently Asked Questions
The following are some of the frequently asked questions concerning how to break 80:
Is 80 a Good Score in Golf?
Having this experience puts one in another group of golfers because it is so uncommon among players. To get to the bottom of it, the answer is yes. A score of 80 or less is considered to be an excellent score in golf.
Can Average Golfers Break 80?
To break 80 on the golf course is certainly not impossible, but it will take the typical golfer 10 - 15 years of consistent effort to get there. Golfers who do not have professional aspirations have a greater chance of being able to break 80 than they have to break 70. Golfers who play the game on a regular basis can break 80 by playing the game for a number of years, working with a qualified instructor, and practicing in the right way.

A score of 80 is not unattainable, but it is also not a walk in the park. At the very least, you need to improve your ability to strike the ball effectively. If you've exhausted that facet of your game, then you should focus on improving your short game to make up the difference.
What Score Do You Need to Break 80?
The standard par for a golf course is 72. If you shoot a plus 7 you break  80 (79). This indicates that you only need to par 11 holes (61 %) - you can have 7 "poor" holes so long as you avoid bogeys. Learning how to break 80 in golf is less about accumulating a greater number of low scores and more about accumulating fewer high scores.
Final Thoughts
Getting beyond the 80-point mark isn't difficult, but it also isn't simple either.
Conduct a self-evaluation of your present performance using statistics as a helpful guide, and devise a strategy to strengthen the aspects of your golf game that you consider to be the weakest.
You need to improve your ability to make decisions while playing the course and find strategies to cut down on mental blunders, which are what lead to greater play.
---
References:
Stachura, M. (2021). The numbers are official: Golf's surge in popularity in 2020 was even better than predicted. Golf Digest International. Retrieved from https://www.golfdigest.com/story/national-golf-foundation-reports-numbers-for-2020-were-record-se
Oller, R. (2013). Rob Oller commentary: Breaking 80 earns spot in golf's top 2 percent. The Columbus Dispatch. Retrieved from https://www.dispatch.com/story/opinion/cartoons/2013/08/13/rob-oller-commentary-breaking-80/985807007/
WRITTEN BY

My name is Jacob, a self-diagnosed equipment and golf enthusiast. I've been golfing since I was 15. Golf has always been my passion. I'm a bit of a golf equipment nerd and I've been that way since the moment I picked up a club for the first time. As someone who's been on both sides of the game, I know what it takes to be a good golfer. Of course, you need good equipment, but you also need to know how to use it. I hope sharing my experience with you will help you improve your game.
You May Also Like