8 Best Golf Simulator Control Boxes - Reviews & Buyer Guide
Last updated:
November 4, 2023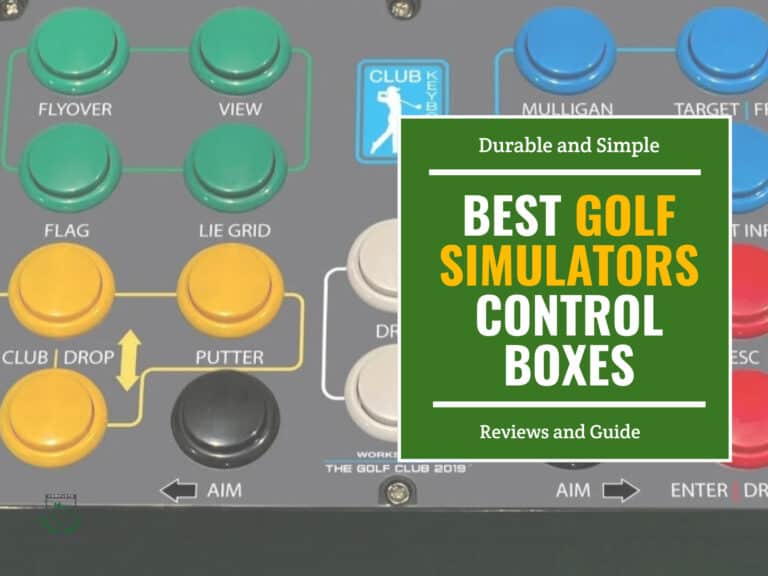 Disclaimer: We may earn a small commission from some of the links on our website. However, our reviews and comparisons remain fair and unbiased. Our goal is to help you make the best choice. For more information, please see our
disclosure statement
. Thank you for your support.
Key Takeaways
Our top pick for Best Golf Simulator Control Box is Roxor Golf Simulator Control Box. The innovative wireless control box allows you to easily manage your golf simulator directly from the hitting area. You can tap to access key functions like changing clubs, taking mulligans, switching views and more. This eliminates the need to constantly walk to your computer during gameplay for maximum convenience. Constructed in the USA, Roxor's controller features durable components and fully customizable buttons rated for over 10 million clicks. Compatible with leading golf software, the included rechargeable battery pack offers wireless connectivity up to 30 feet. For golfers who want to enhance their simulator experience, the Roxor Control Box is a must-have upgrade that removes a major frustration.
Have you ever felt frustrated by the constant back-and-forth from golf mat to computer while using a golf simulator? The constant disruptions can make practice sessions feel disjointed and rounds of simulator golf drag on. But what if there was a simple solution to enhance the experience?
Golf simulator control boxes allow for seamless navigation of simulator software functions directly from your hitting position. With programmable buttons mapped to key actions like club selection and shot replays, control boxes provide a smoother, quicker simulation that makes practice more efficient and enjoyable.
In this article, we will explore how golf simulator control boxes work to enhance the simulator experience. We will also review the best options available on the market to help you choose the best for your virtual practice sessions.
Read on to discover how this simple upgrade can drastically improve your simulator like never before.
No time to read the whole article? No worries. We've done the work for you and compiled a list of the top performers.
| Product | Features | Our Rating | |
| --- | --- | --- | --- |
Overview of Golf Simulator Control Boxes - What You Need to Know
A golf simulator control box is a key component and one of the must-have accessories of an indoor golf simulator setup.
It allows you to control the simulation software directly from the hitting area, without having to walk back and forth to the computer.
The main benefit of a control box is convenience and time saving. By mapping the most frequently used software functions to physical buttons on the box, you can quickly do things like select clubs, choose courses, adjust settings, and take your next shot. This eliminates wasted time between shots, allowing you to play quicker rounds or get more swings during practice sessions.
There are also wired and wireless boxes, with support for different simulator software. The included buttons and functions also vary, with pricier models providing more.
Overall, golf simulator control boxes enhance the indoor virtual experience by keeping the golfer in the hitting area and speeding up play. They provide convenience, quick access to software functions, and more efficient practice.
The 8 Best Golf Sim Control Boxes of 2023
Based on our own testing and experience, we have come up with a list of the top control boxes you can use to upgrade your golf simulator practice sessions and make them more enjoyable. We have tried options pre-programmed for individual software as well as products that will work for any type of sim software (with manual button mapping).
Roxor Golf Simulator Control Box - Best Overall Wireless Pick With Excellent Quality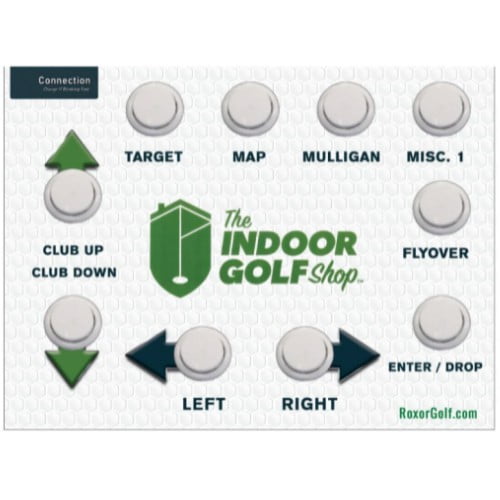 Our top pick- Roxor Golf's Simulator Control Box is an innovative unit that allows you to control your simulator directly from the hitting area. This wireless control box eliminates the need to walk to your computer during gameplay. With just a tap of your club, you can access all essential functions and spend more time focused on your swing.
At the core of this device is convenience. The wireless version operates up to 30 feet from your PC and connects via a handy USB dongle. It runs on a rechargeable battery pack (3 AAA batteries included) that is easily replaceable when needed. The control box is compatible with leading golf software like E6, TGC 2019, Optishot, and more.
Setup is straightforward with the included software for customization and calibration. You can program shot types, switch camera views, take mulligans, change clubs, etc. The setup guide makes it easy for all users.
Constructed in the USA, the enclosure is durable 3D-printed plastic made to withstand frequent use. The buttons are rated to over 10 million clicks, so durability will never be a concern. Everything about this controller is optimized for seamless simulator integration.
If you want to enhance your simulator experience, the Roxor Control Box is an excellent choice. With frustration-free operation directly from the hitting mat, it removes a major pain point in simulator golf. This is a must-have upgrade for any passionate virtual golfer.
Pros
Wireless connectivity up to 30 feet
Rechargeable battery pack included
Compatible with all major simulator software
Handbuilt in the USA with durable components
Fully customizable buttons and functions
10 million+ click button rating
Cons
Requires open USB port on the computer (for the wireless dongle)
International models don't include batteries (because of regulations)
The Roxor Golf Simulator Control Box delivers an easy and intuitive way to manage your simulator directly from the hitting area. If you want to remove the hassle of constantly walking to your computer, this wireless controller is a perfect upgrade. For golfers who play virtual golf regularly, the convenience and customization make it an excellent investment.
You can also check all of Roxor's available controllers by visiting the official website.
The Club Keyboard Golf Sim Control Box - Best Wired Option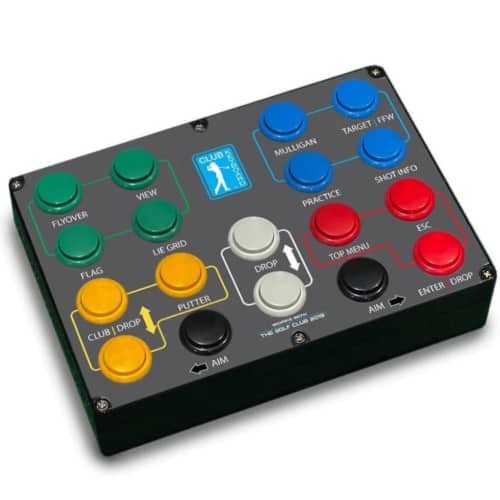 Our runner-up product - the Club Keyboard is a plug-and-play simulator control box that improves the convenience of making adjustments mid-round without having to go back and forth to your laptop or PC. If you are using simulator software like The Golf Club 2019 and GSPro, having quick access to common in-game controls right from your simulator bay will enhance the overall experience.
With its USB connectivity and compact 10.25" x 7.25" x 2.25" size, The Club Keyboard integrates seamlessly into any existing simulator setup. The ability to change clubs, aim, view shot data, or take a mulligan at the push of a button makes gameplay more intuitive. You can stay focused on your swing mechanics and shot strategy instead of technical disruptions going to and from your computer.
The Club Keyboard requires no additional software to work. Simply plug it in and you can immediately take advantage of the efficient controls mapped to the easy-to-read buttons.
Pros
Plug-and-play integration with GSPro and TGC 2019
Compact and portable
Intuitive button layout
Works with major simulator software
Enhances convenience during rounds
Cons
Limited to preset mapped functions
Not compatible with all simulator software
For golfers wanting a straightforward way to access common in-game adjustments directly from their simulator bay, The Club Keyboard hits the mark. With its stable connectivity and ergonomic design, it removes the hassle of constantly going to and from your computer to make changes. The Club Keyboard lets you stay focused on your game, not technical disruptions.
Gray & Em Golf Simulator Control Box for All Sim Software
The Gray & Em Golf Simulator Control Box for Software is a veteran-designed product that works seamlessly with all major simulator software including The Golf Club 2019, E6 Connect, OptiShot, etc. The ability to control your simulator right from the hitting area is a major advantage.
Constructed with commercial-grade materials right here in the USA, this control box is built to last through years of consistent use. The arcade-style buttons have been tested for over 10 million cycles, providing exceptional durability. Whether you're working on your swing technique or competing against friends in a virtual tournament, this handy remote gives you quick access to critical simulator controls.
Pros
Easy plug-and-play USB connectivity
15 ft cable allows flexible positioning
Intuitive button layout modeled after commercial simulators
Handmade craftsmanship and military-grade durability
Cons
Wired connection could be an issue for some
When it comes to enhancing your home golf simulator, having your critical controls right within arm's reach allows for a seamless experience that feels like a commercial-grade setup. For golfers serious about practice and improvement, this veteran-crafted product delivers exceptional utility and quality.
BA Custom products Plug And Play Wireless Control Box for GSPro - Best Value
BA Custom Products' Wireless Simulator Control Box is the ideal controller for golfers looking to enhance their at-home simulation experience for a relatively lower price. With its wireless capability, long battery life, and easy plug-and-play functionality, this device simplifies your practice sessions without complicating things.
One of the best features of this control box is its extended 15-meter range, allowing you to place it in the optimal position to mimic real course play. The control box and included wireless mouse connect via the same included RF dongle, eliminating cable clutter. Adjusting shots and views happens with the press of a button. There's even a dedicated mulligan feature to erase mistakes.
Constructed from durable plastic, the box is built to withstand regular use. Its lightweight and compact size also make it highly portable. You can use it with your hands or place it on the ground and tap buttons with your club. This flexibility suits any practice scenario, whether in your garage, basement, or outdoor space.
Pros
Extensive wireless range up to 15 meters
Long battery life between charges
Easy plug-and-play setup
Compact and lightweight design
Dedicated mulligan button
Great value for money
Cons
Setup instructions could be more detailed
This control box stands out for its simplicity. There's no programming necessary - just connect and start playing. The intuitive controls allow for quick mastery, even when friends come over to try it out. It's an affordable way to add a professional element to your simulation experience.
BA Custom Products Plug And Play Control Box for TGC2019 Simulator Software
Our next pick is the same as the previous one, but with support for TGC 2019. Right out of the box, this wireless controller is easy to set up - simply plug in the USB RF dongle and you're good to go. The controller connects to your computer and mimics keyboard controls.
In terms of design, the green and black color scheme gives it a sleek, high-tech look. The buttons have a nice tactile feel and responsive click, making gameplay intuitive. I especially like the addition of the wireless mouse for aiming and scouting shots. No more running back to the computer!
When it comes to performance, this controller excels. It has a long 15m wireless range so you can freely swing your club without worry. The battery life is excellent as well. All the essential TGC2019 shortcuts are readily available on the buttons, like shot shaping, zoom, grid, wind, etc. The mulligan shortcut is cleverly designed to prevent accidental presses.
Pros
Intuitive button layout
Responsive controls
Long wireless range
Good battery life
Mimics keyboard shortcuts
Cons
Support for a single sim software
Overall, this is one of the best golf simulator controllers out there. The wireless freedom allows you to fully immerse yourself in the virtual course. It eliminates the learning curve of keyboard and mouse controls. The build quality and ease of use also set it apart.
Opti-Controller Edition Control Box - Opti Shot Controller
This next controller is mapped specifically for Optishot's software controls, but it can also be used with other software options. Installation is quick and painless - simply connect the 15 ft cable from the control box to your computer.
In testing, I found the arcade-style buttons to be responsive and durable, standing up to repeated firm strikes from my clubs. The main menu, shot selection, and other critical controls are intuitive and easy to operate mid-swing. The control box integrates seamlessly with leading simulator software like The Golf Club 2019, E6 Connect, and Opti-Shot.
Pros
Convenient hands-free operation
Sturdy construction
Easy plug-and-play setup
Accurate shot tracking
Works with top simulators
Cons
For avid at-home golfers, this controller is a must-have upgrade to maximize your simulator experience. With hands-free control right from the hitting mat, it saves considerable time and effort while providing reliable performance tracking. The Opti-Controller Edition is competitively priced and improves any simulator setup. We highly recommend this controller as one of the best golf simulator control boxes available.
Birdie Blades Golf Simulator Controllers - Wired & Wireless
Nekton Sports offers a versatile golf simulator controller that comes in both wired and wireless options with multiple designs to choose from. The dimensions of 12" x 7.5" x 2.5" ensure a compact yet functional size, with a durable plastic body and acrylic top for protection.
The wired version connects via a 7' 25" USB cable while the wireless option is rechargeable and can maintain a connection up to 35 feet away. Both controllers contain 10 or 12 programmable buttons that can be mapped to keyboard shortcuts for various golf simulator functions through JoyToKey (PC) or Enjoyable (Mac) software. Helpful spacing between the buttons allows you to easily change settings using your club grip.
Some of the many uses for the programmable buttons include club selection, aiming left/right, taking a mulligan, bringing up the scorecard, initiating a flyby video, viewing shot data, toggling the overhead map, showing/hiding the flag marker, scouting your landing spot, etc.
The controllers are compatible with Windows Vista through Windows 11, as well as Mac OS High Sierra through Catalina. Nekton Sports offers a 14-day money back guarantee or replacement for any faulty control boxes, granted they are returned in original condition. Each unit is tested prior to shipping, but helpful customer support is available if any setup assistance is needed.
Pros
Wired and wireless options for flexibility
Multiple design choices
Compact and durable construction
Highly programmable buttons
Wide compatibility across operating systems
Generous 14-day return policy
Cons
Nothing we could think of
Overall, the wired and wireless golf simulator controllers from Birdie Blades provide versatile programmability and design options to enhance your simulation experience. The ability to customize the buttons for quick access to simulator functions can help improve your game. For golfers wanting more control over their virtual golf simulator, these controllers are a great choice.
Game Room Solutions (GRS Gaming) Golf Simulator Control Box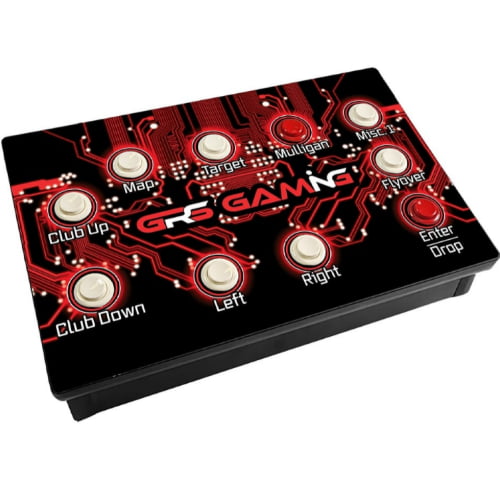 The GRS Gaming Golf Simulator Control Box delivers a superior experience for enthusiasts who want to elevate their game. It's available in multiple different eye-catching designs.
The plug-and-play functionality ensures effortless setup and configuration by connecting the USB cable and launching your software with one click - no complicated installations are required. This hassle-free process allows you to spend time honing your skills, not troubleshooting technology.
Precision and quality are clearly prioritized in the design. The CNC-cut cabinet provides accuracy for flawless simulator operation. Meanwhile, the sturdy cam lock system guarantees stability so you can swing with confidence. These thoughtful elements underscore the creators' commitment to excellence.
When assessing golf simulator control boxes, customization is key. This product shines with endless personalization options, from custom graphics to expert design services. You can tailor the look and feel to match your unique style. The ability to make the unit your own enhances the experience tremendously.
Pros
Effortless plug-and-play setup
Precision CNC-cut for accuracy
Fully customizable graphics
Swift shipping and delivery
We love the design
Cons
For golfers seeking the best control box to upgrade their home simulator, this product hits a hole-in-one. The combination of flawless performance, customization, and thoughtful design creates an unparalleled experience. If you're ready to take your virtual golf game to the next level, look no further. This control box will transform your simulator into an extension of your passion.
Buying Guide- Factors to Consider in Your Sim Control Box
Before you purchase a specific model, there are a few things to remember so as to ensure you make the right choice based on your preferences and needs.
Quality and Durability
The control box will see a lot of use, so durability is paramount. Look for units made from high-quality materials that can withstand wear and tear over time. Metal housings and buttons are ideal.
The internal components should also be robust and designed to last. Cheaper plastic boxes may not hold up well. Spending a bit more on a sturdy, well-constructed control box is worth it.
The Roxor Control Box (our top pick), for instance, features aircraft-grade aluminum housing and tactile rubberized buttons made to endure frequent presses. This level of quality ensures longevity.
Price and Budget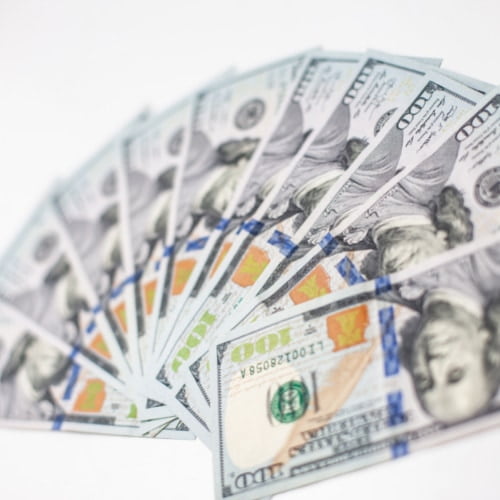 Control box prices range from around $100 to $400+. Consider how much you want to spend, but remember that very cheap boxes may sacrifice quality and functionality. Expect to pay $200 - $300 for a fully-featured mid-range model from a reputable brand.
Simulator Software Compatibility
Control boxes are compatible with all of the major golf simulator software platforms. They essentially act as a remote control and do not interfere with the launch monitor or impact sensor data. Setup just involves running both the simulator software and the control box program at the same time.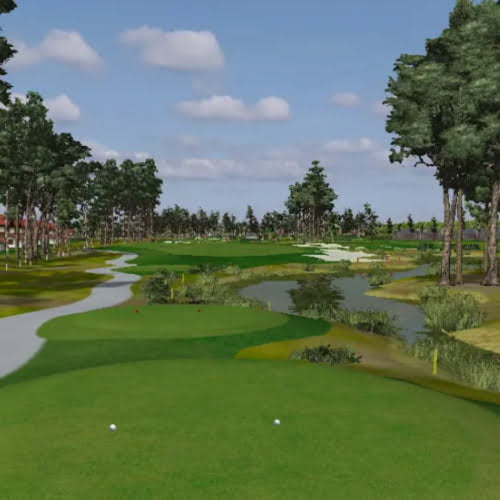 With that said, there are units that are pre-programmed to work with specific software and all you need is to plug them in to instantly control your software with pre-mapped buttons. Some of those same units can also be used with other software, but they will need to have the buttons manually mapped beforehand.
Check your box compatibility with your favorite software before finalizing your purchase.
Wired Vs. Wireless Control Boxes
There are both wired and wireless control box options. Wired boxes provide the most reliable connectivity, while wireless models offer more flexibility in positioning.
Choose a connection method that suits your needs and preferences, but also your budget, as wireless options tend to be pricier than wired ones.
Features and Number of Buttons
Look for a box with enough customizable buttons (usually 8-12) to control all the key software functions. Other useful features include programmable LED lighting, shot count displays, and rechargeable battery packs (for wireless models). Not all boxes have the same features, so choose based on your needs.
Cable Length or Wireless Range
Wired boxes should have a cable long enough to reach your PC area without tugging or falling short. 10-15 feet is ideal for most simulator setups. For wireless boxes, 30 feet of connectivity is standard, but look for longer ranges if your simulator space is large.
With these key considerations in mind, you can confidently choose the ideal control box for your simulator setup and budget. A quality box pays for itself in enhanced convenience and enjoyment of your simulator.
Final Thoughts
Golf sim control boxes are a very useful way to improve virtual golf and make it much more enjoyable. Currently, there are various options that cater to different needs and budgets. Support for different simulator software is also guaranteed through our chosen products.
Remember to keep things like software compatibility, cable length, wireless range, and price in mind while choosing your sim controller. Still, we guarantee that whichever product you choose from our list will satisfy you, as they all perform flawlessly and are made with high-quality materials to ensure durability.
If you still have any questions or comments, please contact us and we'll do our best to assist you.
Thanks for reading!
WRITTEN BY

My name is Jacob, a self-diagnosed equipment and golf enthusiast. I've been golfing since I was 15. Golf has always been my passion. I'm a bit of a golf equipment nerd and I've been that way since the moment I picked up a club for the first time. As someone who's been on both sides of the game, I know what it takes to be a good golfer. Of course, you need good equipment, but you also need to know how to use it. I hope sharing my experience with you will help you improve your game.
You May Also Like