TaylorMade Stealth 2 Driver 2023 Review
Last updated:
October 2, 2023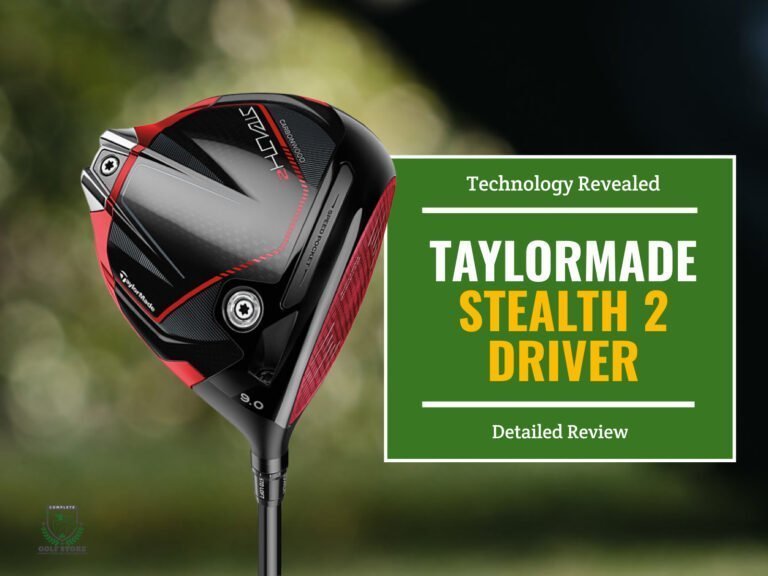 Disclaimer: We may earn a small commission from some of the links on our website. However, our reviews and comparisons remain fair and unbiased. Our goal is to help you make the best choice. For more information, please see our
disclosure statement
. Thank you for your support.
Key Takeaways
The Stealth 2 driver features a sleek, glossy black carbon fiber crown design for a modern, premium aesthetic.
It provides subtle gains over the original Stealth in look, feel, acoustics, ball speed, and MOI.
Recommended for golfers with moderate swing speeds seeking maximum distance and forgiveness.
Catered to players without a previous Stealth model, as gains may not warrant an upgrade.
Comes in versions like Stealth 2, Stealth 2 HD, Stealth 2 HD Women's, and Stealth 2 Plus.
Overall a refined, speed-enhancing choice over original Stealth, but comes at a premium price point.
Best suited for non-Tour players seeking the latest incremental improvements in driver technology and aesthetics.
The TaylorMade Stealth 2 driver is one of the most anticipated releases in golf for 2023. As a follow-up to the successful original Stealth driver, the Stealth 2 aims to provide incremental improvements in technology, aesthetics, forgiveness, and ball speed.
Does this newest carbon-fiber constructed driver really provide noticeable gains in ball speed, forgiveness, sound, and aesthetics over its predecessor?
This review will provide context on how subtle changes in materials and weighting optimization allow the Stealth 2 to inch performance forward in critical areas for moderate swing speed players. By analyzing the key technologies utilized in the clubhead design, our own testing, and first impressions from early reviews, you'll get the complete rundown on how the Stealth 2 stacks up.
After reading, you'll have a clear understanding of who this driver best suits and if it warrants an upgrade from your current model.
First Impressions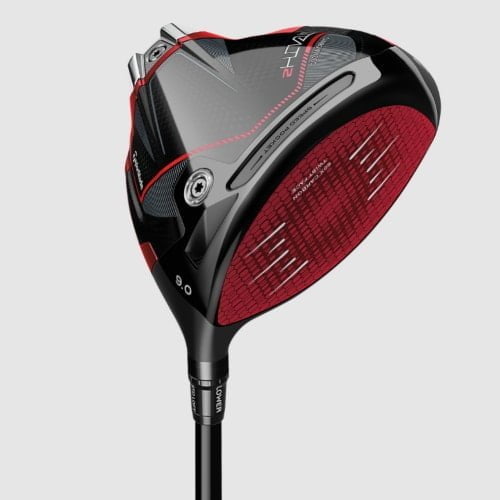 The moment I opened the box and set my eyes on the TaylorMade Stealth 2 driver, I was taken aback by its confidence-inspiring shape and glossy black carbon fiber crown. This driver just looks fast. The clean, aerodynamic head shape seems optimized for cutting through the air with minimal drag. Gripping the midsize Lamkin Crossline grip and taking a few smooth practice swings, I immediately sensed the stability provided by the re-engineered 60X Carbon Twist Face. The club produces a potent yet muted "crack" at impact, letting you know you made perfect contact.
Making adjustments is effortless with the adjustable hosel and sliding rear weight track. Visually squaring the face at address is easy thanks to the clean matte black front section. TaylorMade's Inertia Generator technology noticeably boosts clubhead stability through the swing and impact. After just a few strikes, I was already anticipating seeing if the performance would live up to the hype once I get this beauty out on the course.
The Stealth 2 driver promises serious speed and playability in a technology-packed yet confidence-inspiring profile.
Looks and Design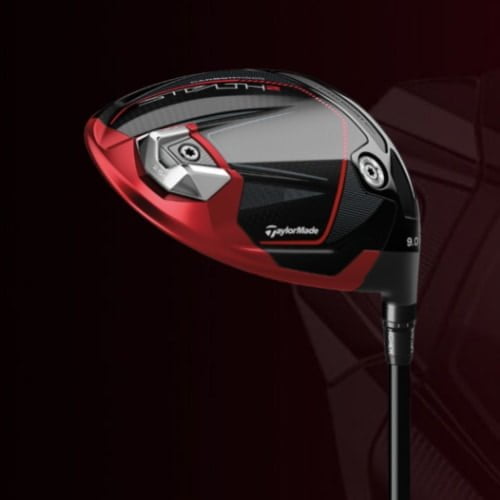 The TaylorMade Stealth 2 driver features a clean, premium aesthetic that builds upon the original Stealth's design. The most noticeable visual change is the introduction of a high gloss black finish on the crown.
When paired with the metallic red carbon fiber face, the glossy black crown gives the Stealth 2 an eye-catching, futuristic look at address. The red carbon also appears slightly richer in tone compared to the previous generation.
TaylorMade's signature carbon fiber construction is used even more extensively in the Stealth 2. Strategic placement of the lightweight carbon composite enables optimized weight distribution for performance.
The Stealth 2 has several notable design features, including a distinctive hexagon pattern on the headcover. The hexagons are styled in red on the sides and back with crisp white stitching for contrast.
Compared to other recent TaylorMade drivers like SIM2, the Stealth 2 has a clearer lineage back to the original Stealth. The matte black and red color scheme creates cohesion between the two models.
Make sure to check out the Taylormade SIM2 Vs Stealth 2 drivers comparison for more details.
Yet, while the Stealth 2 takes design cues from its predecessor, subtle refinements give it a more premium and modern aesthetic. It manages to feel both new and familiar at the same time.
Overall, the Stealth 2 driver combines proven TaylorMade technologies like carbon fiber with new stylistic touches to deliver an appealing look destined to turn heads.
Technology and Performance
The TaylorMade Stealth 2 driver incorporates several key technologies to optimize ball speed, forgiveness, and distance. For instance, the club uses carbon fiber in the clubhead construction.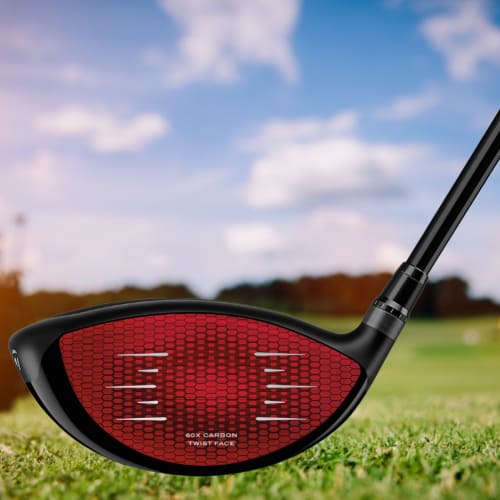 The Stealth 2 features a 60X Carbon Twist Face designed to maximize ball speed on off-center strikes. By using carbon fiber, TaylorMade saved weight that could be repositioned to improve MOI and optimize launch conditions.
TaylorMade also brought back Inverted Cone Technology in the Stealth 2 after originally debuting it over a decade ago. This inner cone structure supports face flexion on mis-hits to maintain ball speed and forgiveness.
A rear Inertia Generator incorporates a 25g tungsten weight pod to further raise the club's MOI for stability and dispersion benefits. This builds upon the strong MOI performance of the first Stealth.
The Speed Pocket feature, a thru-slot in the sole, improves face flexion at low impacts for faster ball speeds. Combined, these technologies make the Stealth 2 one of the most forgiving drivers TaylorMade has engineered.
In testing, the Stealth 2 driver achieved excellent ball speeds averaging around 135 mph while also maintaining spin at around 2,000 rpm. The innovative technologies produce fast speeds and consistent ball flight for a wide range of player types.
When it comes to performance, it seems that the Stealth 2 provides moderate improvements in key areas like speed, launch, and forgiveness over an already impressive predecessor.
Sound and Feel
The Stealth 2 delivers noticeable improvements in sound and feel over the original model. The company focused on refining acoustics and impact sensations to match the performance of the driver.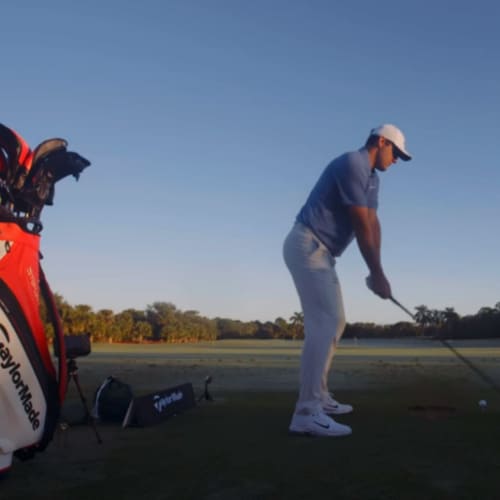 The Stealth 2 has a crisp, powerful sound profile we can describe as extremely satisfying. The carbon fiber face and body work together to produce a pure "crack" or "snap" at impact.
Compared to drivers like SIM2, the Stealth 2 generates a lower-pitch sound that is preferred by most golfers. The acoustics are tuned for a dense, compressed sensation without being overly clicky or hollow.
TaylorMade credits new Internal Stiffening Ribs with improving sound quality and eliminating unwanted vibrations. Combined with the carbon fiber construction, this provides clean, consistent feedback.
Concerning feel, the Stealth 2 transmits a sense of speed and stability through the hands at impact. The club feels fast but under control, inspiring confidence in the technology.
The Stealth 2 ranks among the best drivers TaylorMade has produced in terms of sound, feel, and playability. It offers a complete sensory experience to match the performance provided by advanced technologies in the clubhead.
Forgiveness and Distance
One of the TaylorMade Stealth 2 driver's biggest strengths is its combination of forgiveness and distance-enhancing technologies. The redesigned carbon fiber construction enables noticeable gains in both areas.
The strategic use of carbon fiber saved weight that TaylorMade redistributed to optimize the driver's MOI (moment of inertia). By improving MOI, the clubhead becomes more stable and resistant to twisting on off-center strikes.
Testing shows the Stealth 2 driver reduces sidespin by up to 20% compared to the prior generation. This demonstrates the measurable improvements in forgiveness and dispersion.
The lighter carbon fiber face is also more flexible and reactive, improving ball speed retention on mis-hits. The Stealth 2 maintains excellent ball speeds even on impacts low or high on the face.
The Speed Injected Twist Face works in conjunction with the reduced carbon fiber thickness to boost ball velocity. We managed to achieve up to 2 mph faster speeds over the original Stealth.
While Tour-level players may prefer the lower-spinning Stealth model, the Stealth 2 provides an ideal blend of extra speed and forgiveness helpful to a broad range of golfers.
Alternatives and Comparison
The TaylorMade Stealth 2 driver stands up well when compared to other top drivers released in 2023, but it comes at a premium price point.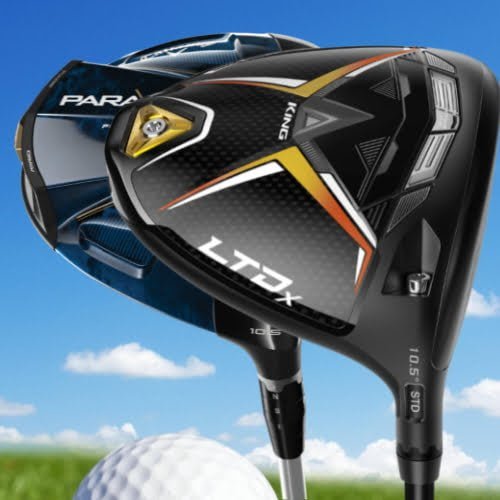 Key competitors like the Callaway Paradym and Cobra LTDx drivers have similar technologies and provide comparable distance and forgiveness. The Stealth 2 holds its own but may not justify an upgrade from these 2022 counterparts.
Compared to the original Stealth, the Stealth 2 provides subtle improvements in look, feel, ball speed, and MOI. However, these small gains may not warrant the expense if you already own the prior model.
The Stealth 2 caters best to golfers with moderate swing speeds seeking maximized distance and forgiveness in an attractive, confidence-inspiring package. Players with slower speeds should achieve the most appreciable gains.
Faster swingers and Tour pros may still prefer the lower-spinning, more workable standard Stealth model over the Stealth 2. The additional forgiveness comes at a slight expense of shot-shaping versatility.
Anyway, the Stealth 2 seems to be a tad superior to its closest competitors, namely, the original Stealth, Callaway's Paradym and Cobra's LTDX.
However, if you already own any of those clubs, upgrading to the Stealth 2 wouldn't make sense, unless you are a professional that needs the slight advantage and performance gains brought by the Stealth 2. However, if you are looking to buy a new driver, and you don't own any of the mentioned drivers, the Stealth 2 will be our recommendation, albeit with a higher price point.
The Stealth 2 Driver Versions & Where to Buy
There are four versions of the Stealth 2 driver you can buy based on your needs and playing style. They are the following:
The regular Stealth 2 Driver
This is the club reviewed here. You can buy it from Amazon, the PGA Tour Superstore or through Taylormade's official website.
Taylormade Stealth 2 HD Driver
In the Taylormade Stealth 2 HD driver, engineers strategically shifted the heavy 30g Inertia Generator closer to the heel of the club head.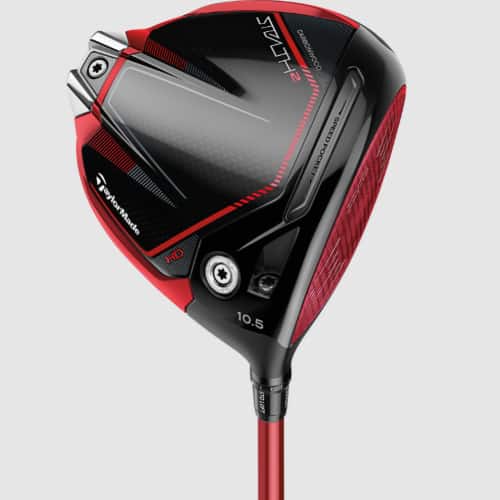 Moving the Inertia Generator in this way creates both high launch and draw bias for the Stealth 2 HD. In addition, the extreme moment of inertia (MOI) makes this the most stable and forgiving driver within the innovative Stealth family. With key design elements like a rear Inertia Generator, carbon construction, and precise weighting, the Stealth 2 HD driver provides maximum forgiveness and playability.
Buy the Stealth 2 HD from:
Taylormade Stealth 2 HD Women's Driver
Specifically engineered for female golfers, the Stealth 2 HD Women's driver incorporates a lighter head weight compared to the standard HD model to help enhance clubhead speed for added distance. It features a unique rose gold and black colorway with subtle cosmetic differences TaylorMade carefully designed based on feedback from female golfers.
Like the standard Stealth 2 HD, it maintains a high MOI head shape for maximum forgiveness and playability. The optimized aerodynamics and Carbon Twist Face work in concert to provide easy, high-launching shots with an inherent draw bias to eliminate slices.
For women seeking the perfect blend of speed, forgiveness, and optimized launch conditions, the Stealth 2 HD Women's driver delivers with a custom fit and look.
Get the Stealth 2 HD Women's driver from
Taylormade Stealth Plus (+) Driver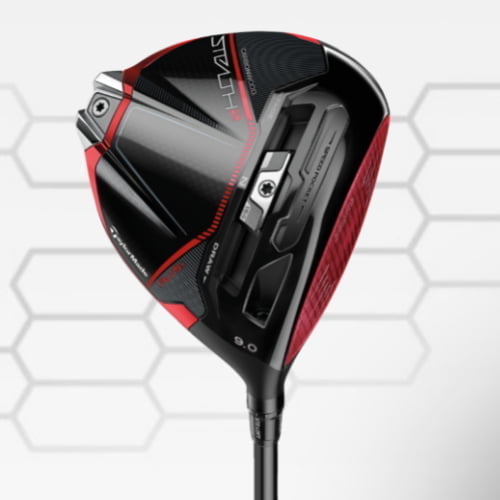 The Taylormade Stealth 2 Plus driver allows for maximum adjustability and shot shaping with its 15g sliding weight on the sole to customize ball flight. Combined with the FCT Loft Sleeve, you can fine-tune launch angle and trajectory to optimize performance for your swing.
As the lowest-spinning model in the Stealth line, the Stealth 2 Plus promotes penetrating flight for maximum distance. Exceptional forgiveness comes from the Carbon Reinforced Composite Ring, increased carbon fiber, and 15g rear weight. A 9% boost in MOI over the original Stealth Plus enhances stability.
Grab the Stealth 2 Plus + driver from:
The Stealth 2 models progressively increase in MOI and spin from Stealth 2 Plus to Stealth 2 to Stealth 2 HD for a blended mix of distance and forgiveness, meaning the Plus has the lowest spin and MOI in the Stealth 2 series.
A Note On Taylormade's "My Stealth 2 Plus Driver" Customization Service
TaylorMade's My Stealth 2 Driver service takes personalization to the next level. MyStealth 2 Plus gives you extensive options to fully customize and make your driver one-of-a-kind. You can choose from 9 different face colors, 5 ring colors, 2 crown designs, 2 weight colors, 2 top line options, and 2 alignment aids. This allows you to mix and match to express your own personal style and individuality. With so many possible combinations, every MyStealth 2 Driver built will be completely unique.
The customization doesn't stop there. You also get to fully personalize the graphics, text, and serial number on the sole of the club. Add your name, initials, or special markings to make your club truly your own. TaylorMade's focus on personalization lets you fully deck out your driver and make a statement on the course.
Visit Callaway's My Stealth 2 Plus Driver Web Page.
Conclusion and Recommendations
The new Taylormade Stealth 2 driver builds upon the already impressive Stealth model. While the upgrades may seem minor, Taylormade has fine-tuned the driver's premium looks, sound, feel, and forgiveness.
For most golfers, the original Stealth will provide excellent distance and forgiveness at a more affordable price point. But for professionals and serious players seeking every advantage, the Stealth 2's refinements may offer a slight edge. Ultimately, proper club fitting and testing remains critical. Take advantage of demo opportunities to see if the Stealth 2's upgrades translate into measurable gains for your game.
We hope this review gave you useful insights into Taylormade's new driver offering. Please share your own experiences and feedback in the comments below. Have you tested or purchased the Stealth 2? How did it compare to your current driver? We look forward to hearing your thoughts.
WRITTEN BY

My name is Jacob, a self-diagnosed equipment and golf enthusiast. I've been golfing since I was 15. Golf has always been my passion. I'm a bit of a golf equipment nerd and I've been that way since the moment I picked up a club for the first time. As someone who's been on both sides of the game, I know what it takes to be a good golfer. Of course, you need good equipment, but you also need to know how to use it. I hope sharing my experience with you will help you improve your game.
You May Also Like