Taylormade SIM2 Vs Taylormade Stealth 2 Driver Comparison
Last updated:
September 12, 2023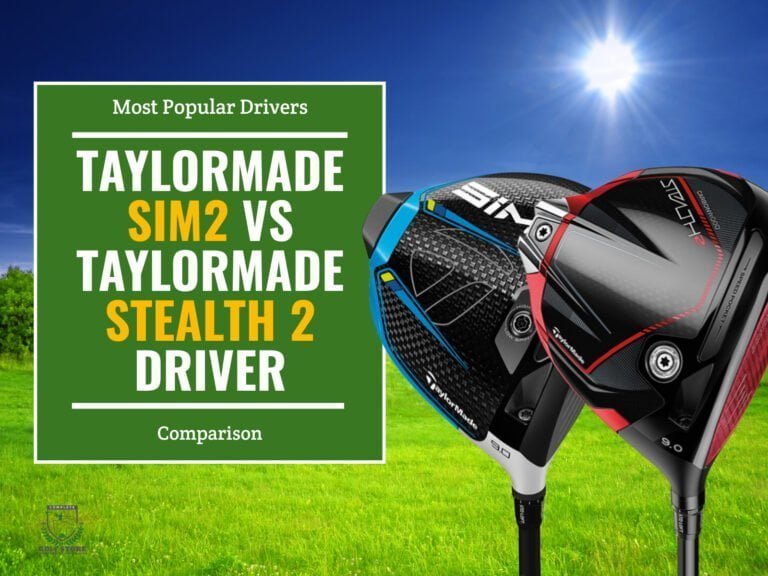 Disclaimer: We may earn a small commission from some of the links on our website. However, our reviews and comparisons remain fair and unbiased. Our goal is to help you make the best choice. For more information, please see our
disclosure statement
. Thank you for your support.
Key Takeaways
In a detailed, head-to-head comparison, the Stealth and SIM 2 exhibited very similar performance and launch characteristics. The Stealth's carbon fiber face unlocks slightly faster ball speeds and 2-3 extra yards of distance on average. But for most golfers, this small yardage gap is negligible and overshadowed by other factors.Where the two models differ most is in subjective elements like sound, feel and aesthetics. The SIM 2 produces a more muted, solid feel at impact compared to the softer, louder acoustics of the Stealth. Testing both models yourself can clarify preferences around these subtler differences.
Golf equipment technology has advanced rapidly in recent years, with drivers incorporating innovative materials and design elements to optimize distance and forgiveness. Two of the most popular and best-performing drivers on the market currently are the Taylormade Stealth and SIM 2 models.
We will analyze the distances attained, dispersion results, sound/feel, and other characteristics exhibited by both drivers during detailed testing. The data and feedback collected from these tests will inform recommendations on which driver performs best for certain player profiles and skill levels.
keep reading for the ultimate head-to-head comparison between two of the industry's best game improvement drivers ever made.
What's Different Between the SIM 2 and Stealth 2 Drivers?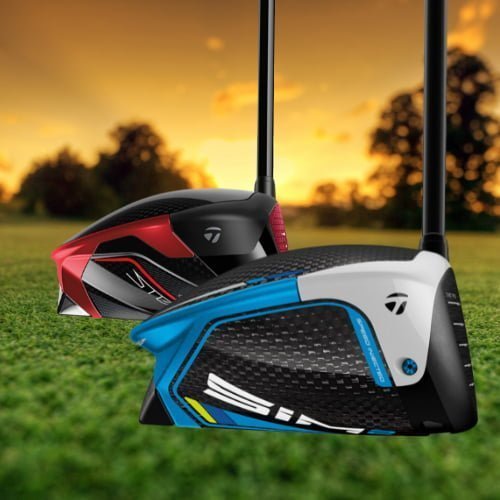 Before getting into the in-depth comparison of these two amazing drivers, which both perform amazingly on the course, we need to know what differentiates them.
Both the Stealth and SIM 2 exemplify the best of Taylormade's technological innovations aimed at delivering faster ball speeds, higher launch, and straighter drives. The Stealth 2 utilizes a revolutionary carbon fiber face construction to boost ball speed and distance.
The SIM 2, on the other hand, features a more traditional titanium face but compensates with extreme rear weighting for optimal launch conditions.
While the Stealth 2 garners attention for its cutting-edge carbon face, the SIM 2 matches it in many performance attributes at a lower price point.
Performance and Testing
When put through in-depth, the Taylormade Stealth and SIM 2 drivers exhibited very similar performance in key areas like distance, forgiveness, and dispersion. However, some slight differences emerged that demonstrate the strengths of each driver.
These differences are mainly the result of different technologies and manufacturing processes employed in making the two clubs.
Testing Methodology
Testing was conducted outdoors using Premium range balls and FlightScope's X3 launch monitor to track club data. Approximately 40 full drives were hit with each club on two separate testing days to generate robust data sets.
The same calibrated launch monitor and identical balls were used for both clubs.
Distance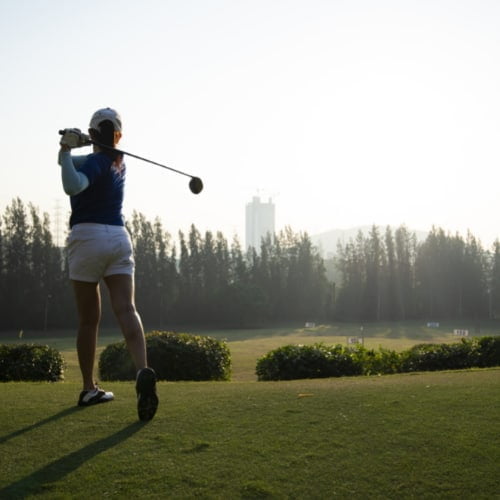 During on-course testing using premium golf balls, the Stealth achieved an average of 2-3 yards more distance compared to the SIM 2. The revolutionary carbon fiber face helps produce faster ball speeds in the Stealth, translating to slightly longer drives. But for most amateur golfers, this small yardage gap is negligible.
Forgiveness and Dispersion
Both drivers maintain excellent forgiveness, even on mishits across the face. The Twist Face technology and the asymmetric sole shape mitigate the effects of mis-hits and keep drives playable.
During testing, dispersion patterns were very similar between both drivers, indicating comparable forgiveness.
Launch and Spin
The Stealth 2 tends to launch the ball a little higher with moderate spin compared to the lower-launching, lower-spinning SIM 2.
This flight characteristic may benefit golfers seeking to optimize launch conditions.
Sound and Feel
A point of differentiation emerged in sound and feel at impact. The SIM 2 produces a more muted, solid thud while the Stealth has a slightly louder, softer feel when struck pure. This aspect comes down to personal preference.
Feel was very similar on both clubs, with a very slight advantage for the Stealth 2, which was just a tad better in this aspect.
Things To Consider When Choosing Between SIM2 and Stealth Drivers
When choosing between the Taylormade Stealth 2 and SIM 2 drivers, certain factors should guide the decision based on your needs and preferences as a golfer.
Handicap Considerations
The Stealth, with its carbon face and low-spin characteristics, is best suited to golfers with lower handicaps seeking maximum distance. Mid-to-high handicappers are better served by the SIM 2, which provides an excellent blend of distance and forgiveness.
Budget and Value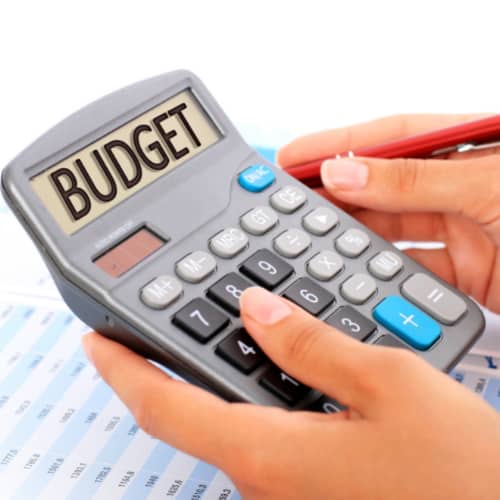 The SIM 2 comes in at a much lower price point than the premium-priced Stealth 2, making it the better value option. You sacrifice very little in performance compared to the Stealth but enjoy significant cost savings with the SIM 2.
Unless you are an advanced or pro player who needs the very little performance increase of the Stealth 2, the SIM 2 will be a better option in terms of value.
Subjective Preferences
Subtle differences in sound, feel, and aesthetics may inform your personal preference between the two drivers.
Testing both models can clarify which you find most appealing based on these subjective elements.
So, Which One Is Better For Me?
Given the minimal performance gaps between the Stealth and SIM 2, the choice largely comes down to budget, handicap, and personal preferences.
Both represent outstanding modern driver options suitable for most golfers. For many, the SIM 2 provides the best blend of technology, forgiveness and value. But testing both for yourself is ideal before deciding.
Who is the Taylormade SIM 2 Driver For?
The Sim 2 family of drivers provides significant improvements in distance, accuracy and forgiveness that can help all golfers upgrade their game, provided they select the right model for their needs.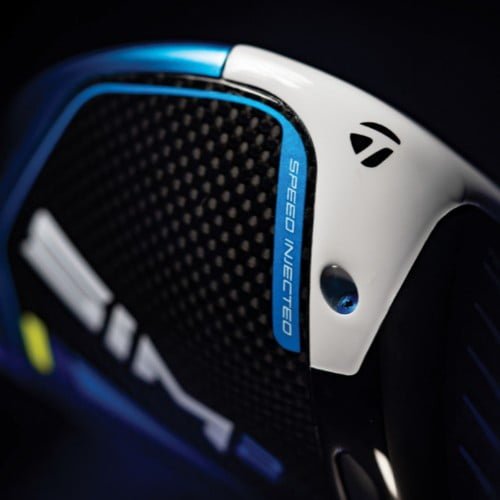 The standard Sim 2 is best suited for low-handicap players with consistent, faster swing speeds. Its low loft and weighting generate maximum distance for solid ball strikers.
The more forgiving Sim 2 Max with additional loft is an excellent option for mid to high handicappers wanting advanced driver technology in a more playable package. It suits moderate swing speeds.
High handicappers who slice will benefit most from the draw-biased Sim 2 Max D which helps straighten shots. Complete beginners also find this version more accessible.
Find all the details on our in-depth review of the SIM2 Driver here.
Who is the Taylormade Stealth Driver For?
While the Stealth 2 driver offers technology upgrades, its performance gains seemed less significant in testing for a wide range of golfers.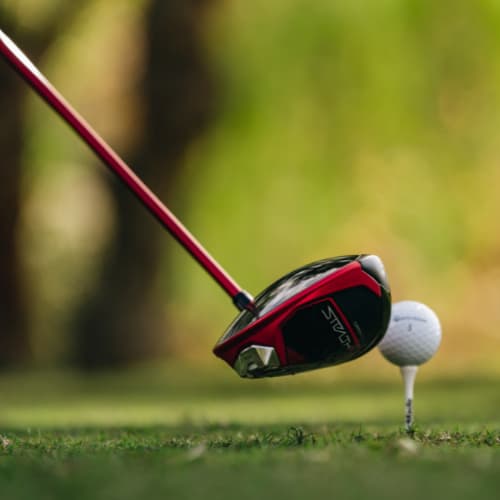 The Stealth 2 can work for some, from high-handicap amateurs to elite players, but finding the right model for your swing requires a professional fitting.
The Stealth 2 HD reduces slicing which helps certain players, but it may not be ideal for everyone fighting a common slice. Distance and accuracy were also inconsistent in testing.
For most golfers, the Stealth 2 Plus with its adjustable weighting provides the best opportunity for dialing in launch conditions and shot shaping. But competing drivers may offer advantages depending on your game.
Before investing in a Stealth driver, getting fit by a professional is highly recommended to determine if it truly offers the right blend of distance, accuracy and forgiveness to improve your unique swing.
Final Thoughts
The Taylormade Stealth and SIM 2 represent two of the best modern driver options currently available. Both drivers pack impressive technologies to deliver outstanding distance and forgiveness across a wide range of golfers.
In the end, you can't go wrong with either driver. Both represent outstanding distance and performance in their own right. Schedule a proper club fitting to experience the Stealth and SIM 2 for yourself and make the right call based on your swing and needs. Thanks to their forgiveness and adjustability, both models can benefit golfers across the ability spectrum.
Thanks for reading!
WRITTEN BY

My name is Jacob, a self-diagnosed equipment and golf enthusiast. I've been golfing since I was 15. Golf has always been my passion. I'm a bit of a golf equipment nerd and I've been that way since the moment I picked up a club for the first time. As someone who's been on both sides of the game, I know what it takes to be a good golfer. Of course, you need good equipment, but you also need to know how to use it. I hope sharing my experience with you will help you improve your game.
You May Also Like