Callaway Rogue ST Max Driver Review
Last updated:
April 20, 2023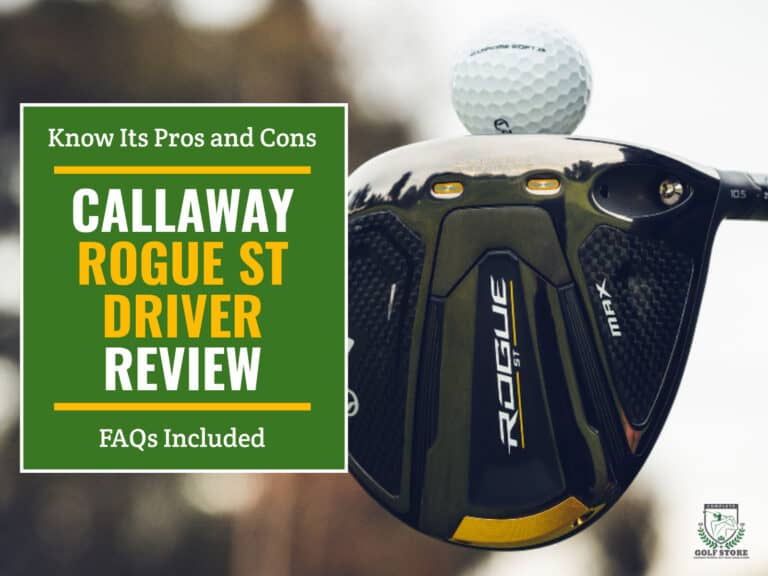 Disclaimer: We may earn a small commission from some of the links on our website. However, our reviews and comparisons remain fair and unbiased. Our goal is to help you make the best choice. For more information, please see our
disclosure statement
. Thank you for your support.
Key Takeaways
The Callaway ST Max driver is an outstanding club that brings a multitude of innovations to the world of golf drivers. We simply loved it; it is the perfect combination of distance and forgiveness for players of different skill levels. The all-new tungsten speed cartridge, perfectly situated low and deep in the clubhead, helps achieve a higher MOI and lower CG that work with the A.I. designed Jailbreak Speed Frame for better stability and forgiveness, even on off-center shots. The clubface, too, was AI designed to lower spin and increase distance.
Callaway has once again pushed the limits of speed and forgiveness with its new line of Rogue ST drivers by employing a design methodology that integrates real player data, Tour feedback, Artificial Intelligence (AI), and human ingenuity.
While artificial intelligence may have a futuristic ring, the Rogue ST is not Callaway's first attempt to put technology to practical use. The Mavrik and Epic Speed families that came before the Rogue ST were developed with the assistance of AI.
On the other hand, the new Rogue ST drivers are even more savvy and cutting-edge than before. The company is currently utilizing A.I. in various ways to increase factors like speed, forgiveness, launch, and spin and optimize these improvements for various players.
We have tested this fantastic driver and provided a detailed review. Keep reading for more!
First Impression
This sleek and powerful club completely knocks golf balls off the tee box. It generates a low spin that slices through the air to propel your drives to maximum yardage, and it does all of this without sacrificing accuracy.
You get an immediate sense of how strong the club is from the grip up to the head when you handle it. Nothing about the Rogue ST Max gives the impression of being cheap.
It is one thing to expect that the driver will be well-made, but it is an entirely different experience to grasp it and feel a sense of assurance in its construction.
Because it features a high launch and mid-spin profile, the Rogue ST Max is an excellent choice for the average golfer. You'll be able to hit more fairways and get the most out of each drive, thanks to the built-in semi-draw bias. It is essential to keep in mind that this bias is a semi-draw rather than a maximum draw.
Here's the product introduction video (1 minute 1 second) from Callaway Golf.
Looks
The previous Rogue release included blue as an accent color, but the ST MAX incorporates the dark orange that was seen in the MAVRIK line that it replaces. The driver's head is predominantly black, with an eye-catching pinstripe on the leading edge of the crown and a splash of color provided by the Tungsten Speed Cartridge located in the back of the club.
The gorgeous round form and the sunshine-friendly matte surface are also very appealing to one's visual senses.
The bottom of the Rogue ST MAX shows off a lot of technology, but it does it in an organized and streamlined fashion. The exposed carbon fiber weave beautifully complements the crown.
The Jailbreak Speed Frame has always had our attention due to the visible ends. A visual reminder of an important internal component, which you would otherwise only learn about by reading about it, carries with it an allure of its own.
Sound and Feel
We think that the sound of this driver is much more pleasing to the ears than the sound of the previous year's Epic Speed, which we consider to be quite muffled at impact.
This time around, when we used the Rogue ST MAX driver, we heard a "pop" sound at impact significantly more frequently than in the past.
The feel of this driver was notable for its stability, and it also provided a lot of satisfaction. It piqued our interest to the point where we wanted to keep coming back for more.
Additionally, there was excellent feedback to be gained from the feel at impact, which is ideal for game-improvement seekers who are looking to enhance their skills.
Technology and Performance
This new Callaway Rogue ST Max is an incredible monster thanks in large part to a few important pieces of technology that were incorporated into its design.
To begin with, the body of the driver is constructed out of carbon fiber, and a massive weight made of tungsten has been positioned at the back of the driver in order to enhance launch and forgiveness, and contribute to an increase in the driver's high moment of inertia (MOI).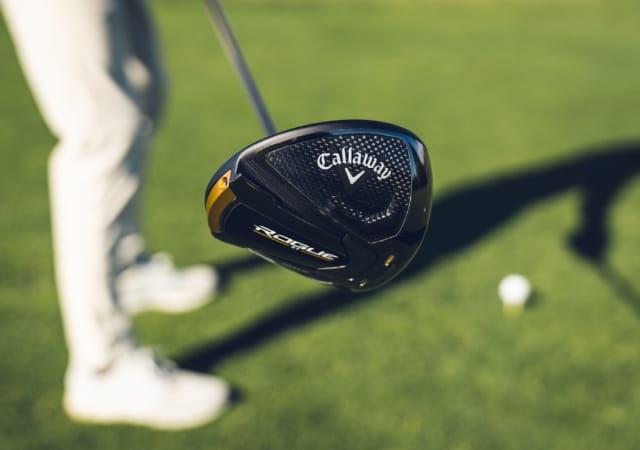 One feature that is notably missing from the head, however, is any kind of changeable weight or adjustability. However, you should note that this is a good sign. Having too much going on in the head area can increase the chances of something going wrong. 
The only change that can be made is on the driver's shaft, where you can alter the loft and add draw bias if necessary. These adjustments are the only ones that are available. You get to choose between the Neutral (N) or Draw lie settings with the former providing unaffected neutral ball flight, and the latter helping you eliminate slices and/or enhance draw. Loft can be set to one of four settings:
Stated loft (S) of 10.5°, which is the stock loft setting.
- 1 setting, which subtracts one degree from the stated loft
+1 setting, adding one degree to the stated loft
+2 setting to add two degrees to the club's loft
Changing the lie angle and loft of the club is straightforward, as can be demonstrated through the following video (52 seconds) from the guys at Global Golf:
The face of the Callaway Rogue ST also contains a significant amount of technology. Callaway claims that the face, which was designed with the assistance of artificial intelligence, imparts lower spin while promoting maximum forgiveness.
Forgiveness
Callaway have been utilizing A.I. technology since the Epic Flash (released back in 2019), and they have not altered this practice in any way with this driver. It's a winning formula, and Callaway seems to believe there is no need to change something that works perfectly, and so do we!
They used artificial intelligence to help optimize spin, which resulted in a lower spin rate off the face of the club, which added even more forgiveness than in earlier models.
The results of using a titanium unibody construction can be seen (and felt) in increased stability and a lower CG (center of gravity), while the use of a patented Triaxial Carbon crown and sole allows for a noticeably reduced overall weight.
This weight is repositioned in such a way as to promote forgiveness while maintaining a high launch and a draw bias of a moderate degree.
Who Is It For?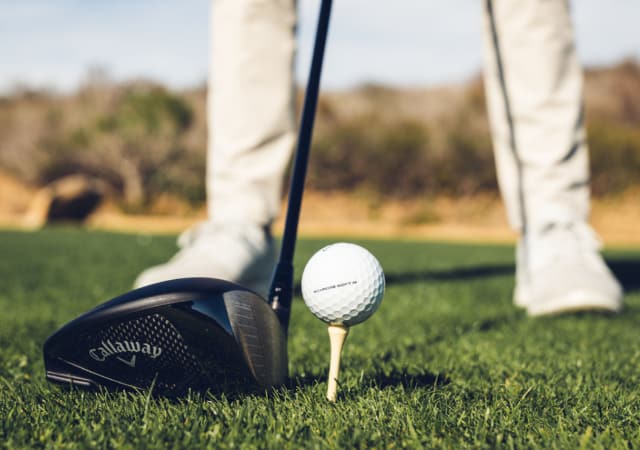 Since the Rogue ST Max is pre-set to have a slight draw bias, we believe it is the ideal choice for the typical mid to high-handicap player. This is because of its larger sweet spot and other game-improvement features. It will help them make the game a little easier and lose fewer balls.
A noticeable offset is another feature of the Rogue ST Max that contributes to the club's ability to produce more accurate shots.
Overall, it is quite simple to flip the club head of this driver over on the downswing, and all of that additional tungsten weight will really help your swing generate a lot of force.
Pros
A CG that is low and deep gives a high launch and an extended carry for maximum distance.
Dynamic responsiveness, you immediately recognize when you've reached the optimal point or as everyone calls it, "a sweet spot".
Unbelievably stable driver throughout the impact zone, rock-solid.
Cons
No sliding weight for added personalization
Larger clubheads can be a bit challenging for beginners and golfers with high handicaps to control.
Where to Buy?
You can compare the prices of the Rogue ST MAX Drivers on Callaway's official website, PGA Tour Superstore, or Amazon.
Alternatives
If you are still undecided on the Rogue ST Max, you may consider taking a look at the following alternatives.
Ping G425 Max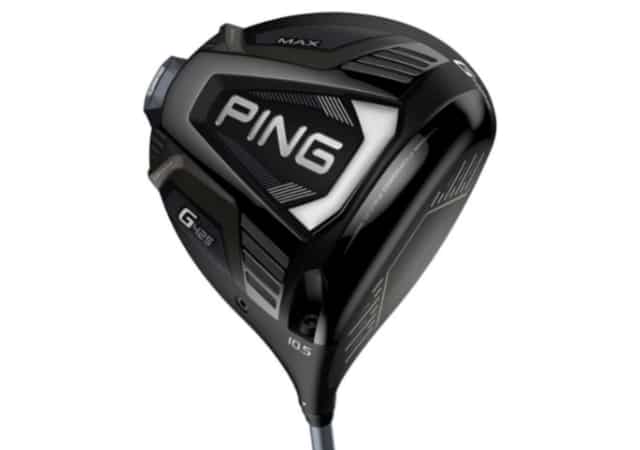 Titanium is used extensively in the construction of the Ping G425, which contributes to the club's robust and powerful feel. Titanium was used in the construction of both the crown and the body, while forged titanium was used to make the face.
At the absolute least, then, we can say that this is a very long-lasting driver. However, when you are out on the course, you will see that the Ping G425 is extremely lightweight and reliable.
This driver's versatility is enhanced by a 26-gram tungsten rear weight that features three different positions: neutral, draw, and fade. The internal dragonfly bracing system, which allows the face to bend more and contributes to the driver's overall consistency, serves as the cherry on top of everything else.
The Ping G425 is an excellent option for a wide variety of players, not only those with high handicaps or those just starting out in the game. Players with faster swing speeds will have no trouble unlocking the driver's huge distance potential.
The lightweight titanium body structure of the Callaway Rogue ST Max is similar to that of the Ping G425. Both the dragonfly bracing system of the G425 and the Jailbreak bars of the Callaway Rogue ST Max serve the same purpose, which is to increase stability for the increased flex of the face. However, the dragonfly bracing system of the G425 has a different design than the Jailbreak bars.
Nevertheless, the Callaway Rogue ST Max was indisputably the more forgiving driver, and it was also more agreeable for our testers whose swing speeds were on the slower side. Because it sports a crown and sole made of carbon fiber, it is actually lighter than the Ping G425 model.
It's not often that we find a driver that outperforms the Ping G425 in practically every performance category, but that's exactly what happened this time. While the Ping G425 has a more satisfying feeling, the Callaway Rogue ST Max offers more speed, distance, and launch, making it more attractive to a wider range of players.
TaylorMade Stealth
With the introduction of the Stealth driver, Taylormade has exceeded itself in terms of creativity in designing golf clubs.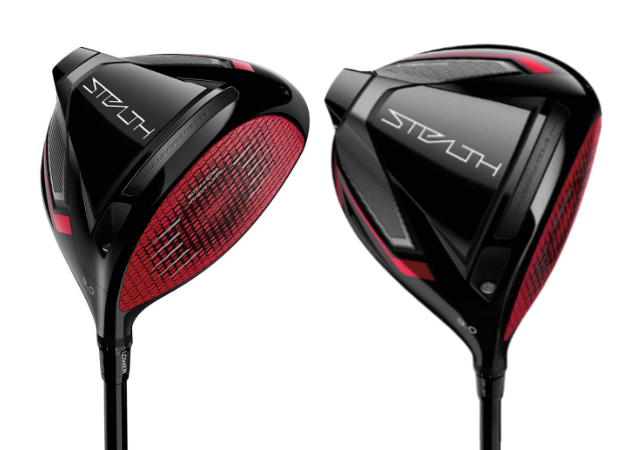 The latest generation of TaylorMade Stealth drivers is something to behold in and of itself. By developing the world's first commercially viable carbon-faced driver, Taylormade completely overtook its competitors and established itself as the industry leader.
Carbon has been discussed concerning golf for a good number of years at this point. It is utilized primarily due to its high strength-to-thickness ratio. It's quite light, yet, it's somewhat rigid and durable. Since several years ago, producers have been incorporating carbon into the crowns, soles, and several other components of clubs.
However, this is the first time any of us have come across the use of carbon in the building of a driver's face. The testing of this driver was simultaneously one of the most strange and satisfying experiences we've ever had. While maintaining a high degree of flexibility, it produces a sound and feel that are both deep and rich.
The Callaway Rogue will provide greater distance in addition to a more satisfying sound. For golfers with high to mid handicaps, this is a driver that performs at the very top of its class.
The Stealth had a distinctive appearance on the course thanks to the game-changing Carbon Wood, and this driver performed exceptionally well thanks to the game-changing materials that it was made of.
Callaway Epic Max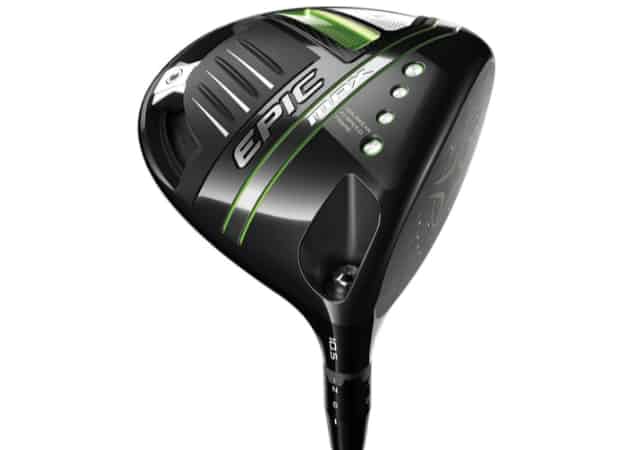 When it comes to their overall performance, the Callaway Rogue ST Max and the Callaway Epic Max drivers are very comparable to one another in a number of different areas. After all, they are both game-improvement drivers that are produced by the same company.
The Callaway Epic Max was developed to assist golfers in increasing ball speeds without having to compromise their consistency.
It begins with a face made of titanium that is capable of a great deal of bending. The internal Jailbreak bracing arms, also featured in the Callaway Rogue ST Max driver, are responsible for maintaining the face's stability. The Epic Max has a weighting that is good and modest, and it also has a draw bias that is only slightly noticeable.
Again, the low center of gravity (CG) and the modest draw bias feel almost exactly the same as they do on the Callaway Rogue ST Max. In addition, adjustable hosels are included with both the Callaway Rogue ST Max and the Epic Max. There is, however, one significant distinction between the two: the center of gravity (CG) of the Epic Max may be adjusted with the help of a 16-gram sliding back weight.
Frequently Asked Questions
The following section discusses the frequently asked questions related to Callaway's Rogue ST Max Driver.
Which Callaway Rogue Driver is Most Forgiving?
Among the Callaway Rogue driver models, the Callaway Rogue ST Max driver is considered the most forgiving option.
The Rogue ST MAX has Callaway's highest MOI and is created for golfers of all skill levels. It has a draw bias but is otherwise neutral. This driver features the industry's best balance of driving distance and forgiveness.
Do Any Pros Use Callaway Rogue?
There are a number of players who are currently using the new Rogue ST Driver, including former World Number One and 2021 U.S. Open Winner Jon Rahm, 2021 Men's Gold Medal Winner Xander Schauffele, and 2021 PGA Championship Winner Phil Mickelson. In addition, new Callaway Staff Professional Abraham Ancer is also using the Rogue ST Driver.
What Are The Reviews of The ST Max Like?
Both professional and consumer reviews have been very good for the driver. It has been getting near-perfect ratings in major online stores.
The Callaway store, for example, has a consumer rating of 4.9/5; the same goes for the PGA Tour Superstore and Amazon, with ratings between 4.7/5 and 4.9/5. Anyone who tried the Rogue ST Max seems to love it.
What Does ST Stand For?
The ST in the name of this driver lineup stands for "Speed Tuned". The drivers are designed to help achieve faster swing speeds and ball speeds to achieve greater distances off the tee.
What Does the Entire Rogue ST Driver Lineup Consist of?
In addition to our reviewed driver - the Rogue ST Max driver, which is the most forgiving club in the Rogue ST series, there are three other drivers, each meant for a specific type of players with specific needs:
Rogue ST Max LS: Providing even lower speed than the ST Max; this driver has a more neutral trajectory and offers more workability.
Rogue ST Max D: An upright lie angle combined with a draw bias (build-in) make this one the perfect slice killer.
Rogue ST Max Triple Diamond LS: Intended for the better and more experienced players with faster swings who can take advantage of the tour-level performance and head shape of the club.
Final Verdict
The Rogue ST Max driver has an impressive amount of forgiveness and distance, but it comes at a steep premium price. This is a driver that is worth trying if you have trouble maintaining consistency and could use some assistance with distance.
If you have any comments or questions, feel free to contact us or leave a comment below.
WRITTEN BY

My name is Jacob, a self-diagnosed equipment and golf enthusiast. I've been golfing since I was 15. Golf has always been my passion. I'm a bit of a golf equipment nerd and I've been that way since the moment I picked up a club for the first time. As someone who's been on both sides of the game, I know what it takes to be a good golfer. Of course, you need good equipment, but you also need to know how to use it. I hope sharing my experience with you will help you improve your game.
You May Also Like