Callaway Epic Drivers Review As Of 2023
Last updated:
November 11, 2023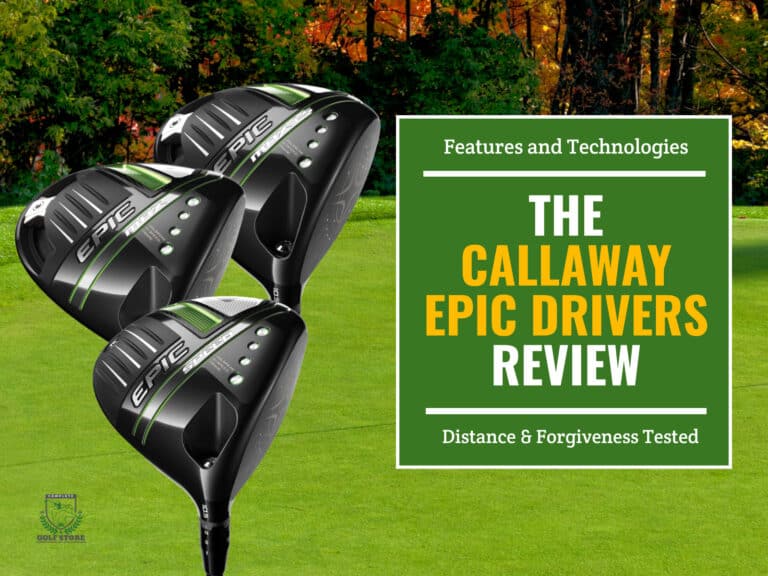 Disclaimer: We may earn a small commission from some of the links on our website. However, our reviews and comparisons remain fair and unbiased. Our goal is to help you make the best choice. For more information, please see our
disclosure statement
. Thank you for your support.
Key Takeaways
The Epic Speed is the standard model providing versatility across handicaps and swing speeds.
Epic MAX offers max forgiveness for slower swings and high handicaps.
Epic MAX LS reduces spin for optimal distance for faster swing speeds.
Epic Speed delivers outstanding distance and forgiveness with mid-launch and spin.
Callaway Epic drivers compete well vs. other top brands like TaylorMade and Titleist.
The Epic Speed gets top recommendations for most golfers seeking distance and playability.
Callaway Golf Company is one of the world's leading golf equipment manufacturers, known for its innovative technology and high-performance products. Founded in 1982, Callaway has grown into an industry giant, designing and producing golf clubs, golf balls, and accessories used by professionals and amateurs alike.
Headquartered in Carlsbad, California, Callaway places great emphasis on research and development to create advanced equipment. Their products are played by many top professional golfers on the PGA and LPGA tours.
In 2021, Callaway introduced the newest generation of their highly successful Epic drivers. Callaway Epic drivers have been at the forefront of distance and forgiveness since their introduction.
The new Callaway Epic lineup incorporates groundbreaking technologies to deliver exceptional ball speed and improved performance for golfers across varying skill levels. The Epic driver series represents the pinnacle of Callaway engineering and innovation.
First Impressions and Unboxing the Epic Speed Driver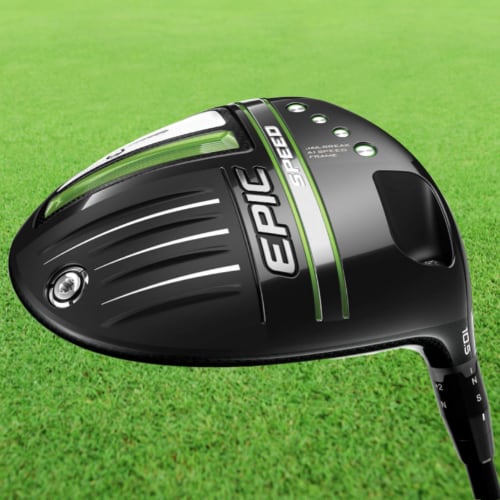 Removing the Epic Speed from the packaging, the first thing that stands out is the confidence-inspiring look at address. The glossy black crown and white trim give it a classic profile that frames the ball well.
The Epic Speed feels very solid during the waggle and practice swings. There is no vibration or unwanted harshness in the shaft. It swings smoothly thanks to precise weighting and a great stock shaft option.
After just a few shots, the Epic Speed driver demonstrates the distance and playability promised by Callaway. The accuracy and forgiveness add confidence that this is a driver you can rely on shot after shot. It's one of those clubs that feels like an instant fit during first use.
The Epic Speed makes a strong first impression thanks to its technology and performance. Unboxing and testing out this driver will reassure golfers that they have an elite distance weapon in their bag. The development that went into this Callaway driver pays off in its capabilities.
The 3 Models - Epic Speed, Epic MAX, Epic MAX LS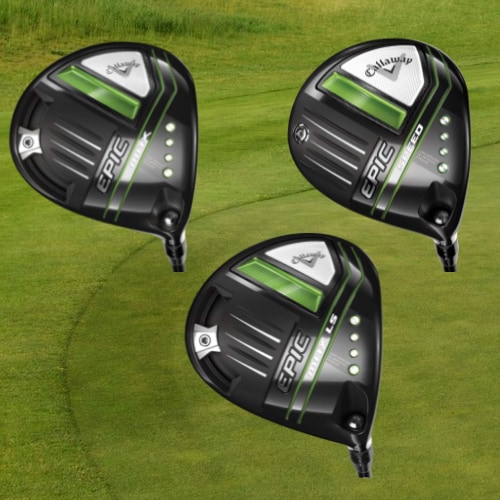 The 2021 Callaway Epic driver series contains three distinct models catering to different players and swing speeds:
Epic Speed: Designed for a wide range of golfers seeking distance and forgiveness. This is the standard model in the series.
Epic MAX: Provides maximum forgiveness, especially on off-center strikes. This driver is ideal for slower swing speeds.
Epic MAX LS: Promotes low spin and workability. It is best suited for skilled players with faster swing speeds.
Key Technologies in the Epic Drivers
The Callaway Epic drivers for 2021 incorporate several groundbreaking technologies that enable enhanced ball speed, forgiveness, and overall performance. Callaway's continued innovation and use of advanced engineering principles have produced drivers with impressive capabilities.
Jailbreak A.I. Speed Frame
The Jailbreak technology, introduced in previous Epic drivers, has been enhanced with artificial intelligence and a new Speed Frame design. Jailbreak refers to the internal bars connecting the crown and sole of the driver's head.
This Speed Frame applies A.I. data to generate a lighter, stronger lattice pattern. By improving stability in both vertical and horizontal directions, the Jailbreak A.I. Speed Frame delivers faster ball speeds across a larger area of the face.
Flash Face SS21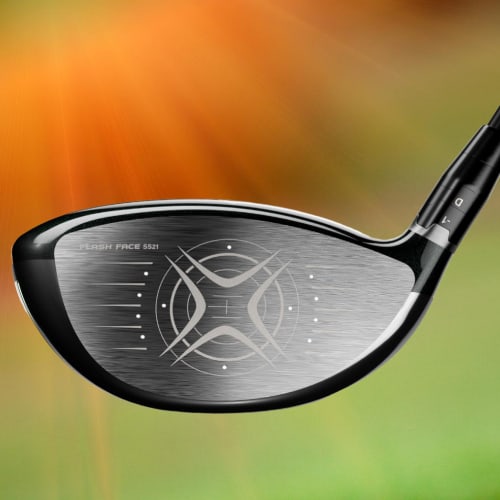 Callaway uses sophisticated computer modeling and artificial intelligence to craft a unique Flash Face architecture for each loft and head design in the Epic driver series. This Flash Face SS21 pattern is crafted to optimize ball speed and spin characteristics.
The advanced face designs promote faster ball speeds, even on off-center contact, while providing improved control over spin and trajectory.
Cyclone Aero Shape
The Epic driver heads employ a proprietary Cyclone Aero Shape, an aerodynamic design refined through advanced computer modeling to reduce drag throughout the swing. This more streamlined shape allows greater clubhead speed for added distance.
Carbon Crown and Triaxial Carbon Cover
Lightweight carbon fiber material makes up the crown of the Epic driver heads. This carbon crown saves weight that can be repositioned low and deep in the head for optimal inertia and greater forgiveness.
An additional Triaxial Carbon cover further enhances stability and forgiveness, promoting precise distance and direction on off-center hits. The use of these carbon elements creates drivers with ideal weight distribution.
In-Depth Review of the Epic Speed Driver
The Callaway Epic Speed driver deserves an in-depth, hands-on review to fully assess its performance capabilities and technologies. As the standard model in the 2021 Callaway lineup, let's take a close look at what makes the Epic Speed an impressive all-around driver option.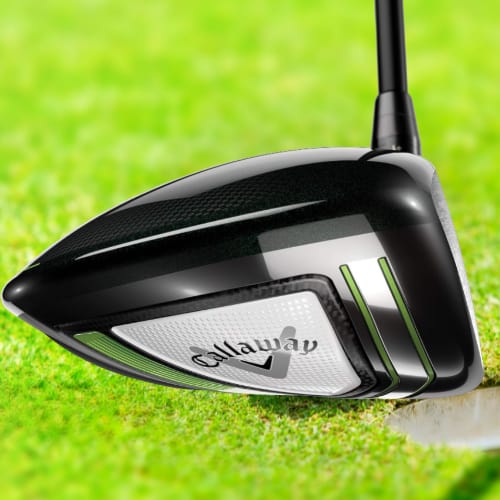 Epic Speed Performance and Technology
Overall, the Callaway Epic Speed driver delivers outstanding distance and forgiveness across a wide range of player types and swing speeds. It promotes high ball speeds even on off-center strikes thanks to the advanced Jailbreak A.I. Speed Frame and Flash Face SS21 technologies.
Testing shows the Epic Speed driver produces excellent speed and distance while maintaining a mid-level spin rate and optimized launch conditions. The lighter carbon crown redistributes weight for added forgiveness on mishits.
Look, Sound and Feel of the Epic Speed
The Callaway Epic Speed has a confidence-inspiring traditional shape with a glossy black crown and white trim around the sole and face. At address, it presents a moderate footprint.
The driver has a powerful, solid sound and feel at impact. There is great feedback on where you contact the face. The sound is more muted and pleasing than some drivers.
Workability and Flight Characteristics
This driver provides plenty of shot-shaping versatility and workability for better players. The mid-launch and mid-spin characteristics promote a penetrating, consistent ball flight. There is also a slight draw bias built in to counteract slices.
Advanced golfers will appreciate the Epic Speed's ability to work the ball in either direction. It is forgiving while still offering adjustability.
Handicaps and Swing Speeds Best Suited to the Epic Speed
Callaway designed the standard Epic Speed model to appeal to a wide range of handicap levels and swing speeds. It's an excellent overall choice from scratch golfers to mid-handicappers. The blend of distance and forgiveness makes the Epic Speed a versatile option.
Mid-to-high swing speeds will optimize the driver's capabilities, but moderate swing speed players can also benefit from the lighter stock shaft options.
Here is the next chapter from the outline:
Comparing the Three Epic Driver Models & Where to Buy
While the 2021 Callaway Epic Speed driver appeals to a wide range of golfers, the Epic driver series contains two additional models with distinct performance characteristics worth comparing.
Epic MAX Driver Overview
The Epic MAX driver prioritizes maximum forgiveness, especially on off-center strikes. The Epic MAX has a stretched-out, confidence-inspiring shape with a back weight pad for higher MOI and stability.
Best suited for mid to high-handicap players, the Epic MAX helps correct slices and mishits thanks to the extra forgiveness engineered into its design. The MAX is also available in a lightweight women's model.
Epic MAX LS Driver Overview
For low handicappers and those with faster swing speeds, the Epic MAX LS reduces spin for optimal distance. The LS has a more compact shape for workability.
A front weight track allows customization of shot shape and trajectory. The Epic MAX LS provides outstanding consistency and peak performance for skilled golfers.
While all three Callaway Epic models share the same core technologies, their different shapes, sizes, and weighting provide golfers with choices to best match their game and needs.
Key Benefits of the 2021 Epic Drivers
Some of the standout benefits of the new Callaway Epic drivers include:
Enhanced ball speed and distance from the clubface design
Better stability and forgiveness from the internal Jailbreak system
Aerodynamic shaping to increase clubhead speed
Strategic use of carbon fiber for ideal weight distribution
Adjustability to customize launch, spin, and shot shape
Recommending the Epic Speed for Most Golfers
The Epic Speed driver is rightly positioned as the standard model in the series. It provides an unrivaled combination of high ball speed, forgiveness, and adjustability in a confidence-inspiring traditional head shape.
For most average golfers, the Epic Speed will optimize distance and performance without sacrificing playability. It receives high marks as a versatile driver option.
The Epic drivers once again demonstrate Callaway's commitment to cutting-edge innovation and technological leadership in golf equipment. For golfers seeking the best blend of distance and forgiveness, the 2021 Callaway Epic lineup delivers.
Comparing the Epic Drivers to Key Competitors
The Callaway Epic drivers compete well with the latest releases from other leading golf equipment companies. When comparing the Epic lineup to key competitors like TaylorMade, Titleist, and Ping, the Epic models hold their own across critical performance metrics.
Epic vs. TaylorMade SIM2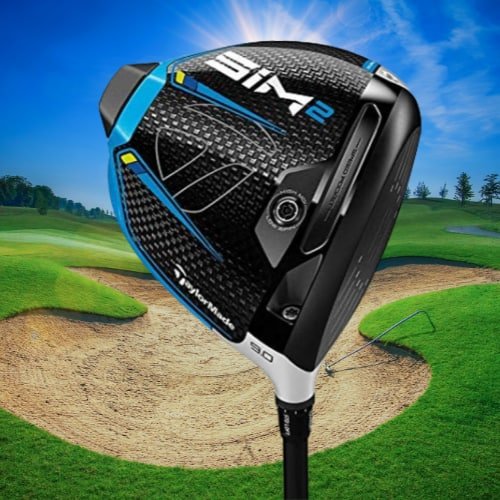 The Callaway Epic Speed and TaylorMade SIM2 provide comparable ball speed, but the Epic Speed edges out the SIM2 slightly in terms of forgiveness on mishits.
Looking at the more forgiving models, the Callaway Epic MAX also focuses on playability through an expanded sweet spot and reduced spin versus the TaylorMade SIM2 MAX. The Epic MAX also features more adjustability.
For low-spin options, the Callaway Epic MAX LS reduces spin effectively while maintaining speed and playability. The TaylorMade SIM2 MAX LS has a lower spinning profile, but the Epic MAX LS provides a better blend of distance and forgiveness.
Overall, the Epic and SIM2 trade blows in speed and distance while offering options across the forgiveness spectrum. For most players, the Epic line provides a more well-rounded driver offering adjustability, speed, and forgiveness to match personal swing needs.
Epic vs. Titleist TSi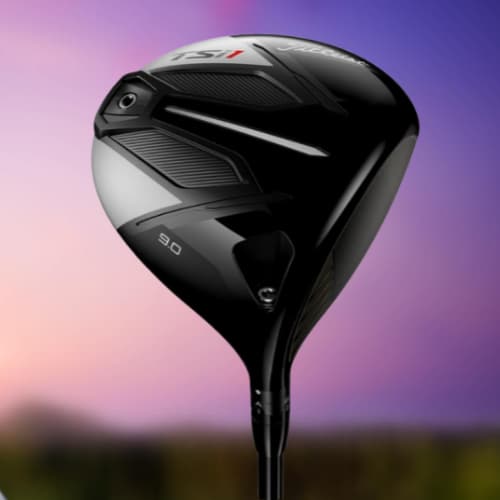 The Callaway Epic Speed slightly bests the Titleist TSi2 and TSi3 in ball speed output while providing comparable launch and spin characteristics.
As for the low-spin options, the Callaway Epic MAX LS is lower spinning than the Titleist TSi3 while maintaining workability and forgiveness.
Across the model lineup, the Epic drivers achieve incrementally more distance compared to the Titleist TSi, especially in lower lofted settings.
The Epic models from Callaway showcase improved ball speed translation along with optimum launch and spin for greater distance and adjustability. While the Titleist TSi drivers offer outstanding performance, the Epic models achieve marginally better metrics across speed, launch, and shot shaping. For most players, the Callaway Epic drivers provide that extra edge.
Epic vs. Ping G42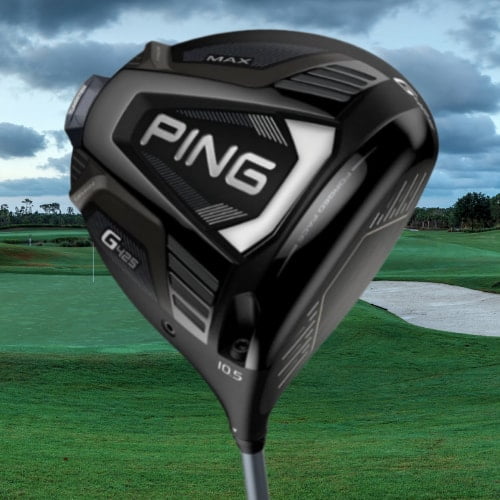 The Callaway Epic driver lineup provides faster ball speeds compared to Ping's G425, especially on shots hit away from center face.
The Epic Speed maintains lower spin than the G425 SFT while offering more forgiveness on mishits.
In addition, the Epic MAX has an even higher MOI than the G425 Max, making it the most forgiving driver option between the two lines.
Callaway's Epic models feature improved ball speed translation, lower spin, and enhanced forgiveness across the face compared to the Ping G425 line. For most players seeking maximum distance and playability, the Callaway Epic drivers outperform the G425 models in key performance metrics.
Frequently Asked Questions
Let's answer some of the most frequently asked questions about the Callaway Epic series of drivers. This will help you make a better decision when deciding which driver to buy.
Is the Epic Speed good for seniors?
Yes, the high ball speeds and mid-launch of Epic Speed works well for moderate to slower swing speeds common among seniors. The lighter stock shaft options also help senior golfers.
How adjustable is the Epic MAX LS?
The Epic Max LS driver offers up to 20 yards of draw or fade bias along with loft adjustments to fine-tune ball flight. The adjustable weight track further optimizes shot shaping.
Should high handicappers choose Epic MAX?
The MAX is an ideal choice for high handicap and slice-prone golfers thanks to the extra forgiveness built into its design.
What is Flash Face SS21 technology?
It refers to the advanced clubface architecture crafted for each individual head using artificial intelligence modeling for optimal speed and spin.
What does the N mean on Callaway epic driver?
The "N" marked on the adjustable hosel of Callaway Epic drivers stands for the neutral setting. The Optifit hosel allows adjusting loft up or down from the standard or "S" setting.

You can add up to 2 degrees of loft by turning the cog to +1 or +2. You can also reduce loft by 1 degree using the -1 setting.

Additionally, "N" represents a neutral ball flight while "D" shifts the face angle into a draw bias. Therefore, choosing "N" will provide the standard loft with no bias, while combining +1 loft with D will add 1 degree of loft with draw settings.
Final Thoughts
The new Callaway Epic Speed driver makes a compelling case for the top spot in many golfer's bags this season. With its redesigned Jailbreak Speed Frame, Callaway engineered the Epic Speed to deliver fast ball speeds across a wider area of the clubface. The improved aerodynamics also make this the fastest Epic driver head yet, adding forgiveness compared to previous models.
While some golfers may miss the feedback of previous designs, most will find the performance consistency a worthy tradeoff. The feel off the face remains excellent. For the average golfer, the Expanded Speed Regions mean more drives finding the short grass. Lower spin rates and a higher MOI bring the fairway into play more frequently as well.
Overall, Callaway took an already strong driver design and made it even better. The Epic Speed truly lives up to its name and could lead many golfers to shoot their lowest scores ever.
We'd love to hear your thoughts after taking the new Epic driver out on the course. Please share your impressions in the comments below.
WRITTEN BY

My name is Jacob, a self-diagnosed equipment and golf enthusiast. I've been golfing since I was 15. Golf has always been my passion. I'm a bit of a golf equipment nerd and I've been that way since the moment I picked up a club for the first time. As someone who's been on both sides of the game, I know what it takes to be a good golfer. Of course, you need good equipment, but you also need to know how to use it. I hope sharing my experience with you will help you improve your game.
You May Also Like