The 10 Best Hybrid Golf Clubs For High Handicappers
Last updated:
December 15, 2022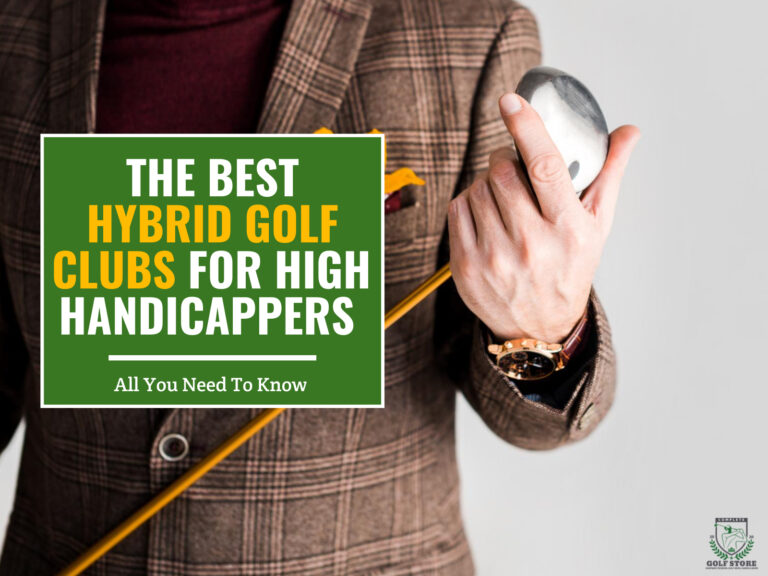 We are supported by our readers and we may earn a small commission when you click on some of the links at no additional cost to you. Our full disclaimer can be found
here
. Thank you.
Key Takeaways
Our tests were dominated by Callaway, which has the Big Bertha B21 Hybrid in the top spot and the 2020 Mavrik Max Hybrid in the third position. TaylorMade's SIM MAX is our second-best hybrid club and the Cleveland Launcher XL Halo is fourth.
For the rest of the list, you'll find more clubs from Callaway, Taylormade and Cleveland, as well as Pinemeadow, Cobra Golf and Ping; so make sure you check the whole list before making your final decision.
A high handicapper needs user-friendly golf products to get close to the green. The use of irons is not ideal, but a hybrid club features a larger sweet spot on the face, a wider sole at the bottom, and a mix of graphite and iron—it can work wonders and help achieve better contact with more range and higher speed.
If you want to buy a new hybrid golf club, check out our review of the Best Hybrid Golf Clubs For High Handicappers. Our editor has compiled this list after extensive testing and research to help high-handicappers perform better on the golf course!
Keep reading to pick the one hybrid that fits your needs.
Is Buying The Best Hybrid Golf Clubs For High Handicappers Effective?
Hybrid clubs are a cross of both irons and woods. They have an appearance close to that of wood and are far easier to launch than irons and swing better than woods — this is why many golfers enjoy hybrid golf clubs, and so do high handicappers.
Typically, these clubs are made of titanium or steel faces, which increase their durability and make them last longer. In addition, since they offer more distance on off-center shots and improved forgiveness, the high handicappers' shots cover a long range.
These expansive sole clubs feature a shorter iron shaft to increase high handicapper control, which is better than a fairway wood. In addition, the loft of these clubs is closer to that of long irons in your bag that help achieve farther shots -usually hybrid lofts range from 16 to 27 degrees.
As these clubs feature lower centers of gravity, the balls go smoothly into the air, and high handicappers face fewer hassles. In addition, the shaft of the clubs is generally made of graphite, which is a fantastic option for high handicapped golfers as it is light and aids in creating additional club head speed. Moreover, this graphite shaft also prevents injuries as it cuts off the vibration that steel shafts create.
In a nutshell, grabbing the best hybrid golf club is a fantastic decision for high handicappers playing off of a 19 or above. So with this, it's time to hunt for the best available hybrid golf clubs in town to assist you!
The 10 Best Hybrid Golf Clubs For High Handicappers
Typically, Hybrid Golf Clubs are meticulously manufactured to support high handicappers in hitting the ball with a better approach from a long range and higher speed. Below is the list of the top ten professionals' recommended hybrid clubs that a high handicapper can confidently buy without bringing second thoughts into their mind; their quality and specifications will blow your mind.
#1- Callaway Big Bertha B21 Hybrid
Perfection has a language, and the Callaway Big Bertha speaks it well. This richly-curated hybrid golf club falls on the list of the most forgiving hybrids for high handicappers, which is why it has earned the title of editor's best choice. This best-in-class hybrid club offers excellent accuracy, fast ball speed along with a big head so high handicappers can enjoy their games without missing a shot again.
The Big Bertha 3 hybrid golf club is an excellent alternative to other long irons thanks to its newer A.I.-designed Flash Face that can make you enjoy faster speed and hit the ball at extended distances.
Callaway has made this hybrid with dual MIMed (Metal Injection Molding) weights and two internal Jailbreak bars to connect the crown and head to increase the ball flight. With this structure, this hybrid club makes playing for a high handicapper quite precise and on-the-spot.
This incredible three-hybrid with a 19-degree loft is ideal for gaining longer distance off the tee for a better round overall. In addition, you won't need to worry about the stiffness and durability of the Big Bertha Club as its face is made of durable steel, providing relatively controlled strength to hit.
It is time for high-handicappers to enjoy a golf tournament with appropriate weight distribution. The Callaway Big Bertha hybrid offers a steady state center of gravity that enables them to hit the ball higher with more backspin. Eventually, the thick topline and wider soles of the club make it versatile and easy to use; eventually, golfers can score more than their opponents.
Pros
Have an A.I designed Flash Face
The ball is launched like a breeze
Offers high forgiveness
Attractive and easy to handle
Made of durable material
The addition of a new RC shaft and carbon crown material makes the Callaway Big Bertha B21 a stand-alone golf club. Due to its outstanding features, it is a little pricey to be afforded by every high handicapper. But, the money spent is worth it.
#2- TaylorMade SIM MAX Hybrid
The TaylorMade SIM MAX Hybrid features V-Steel Wood Technology that boosts its sole's interaction dynamics with the grass at impact.
High handicappers will now enjoy straighter shots due to their advanced Twist Face and Speed Pocket technology. These superb features enhance forgiveness and performance, making it the best option for beginners and professionals.
Furthermore, the user-adjustable face angles are there so that golfers will overcome the issue of consistent miss-hits. With this fine-designed golf club, you'll be hitting more tee shots in the fairway!
Pros
Best for both beginners and professionals
Great To use from different lies
Steel face and Fujikura Ventus shaft
Has twist face, which enhances forgiveness
The exceptional V steel sole offers notable turf traction
Cons
The shaft is a little heavier
The quality, precision, and accuracy are unquestionable because of their valuable and highly durable materials. This hybrid golf club's face is constructed with a C300 steel face and a Fujikura Ventus Blue shaft, collectively making it a pre-eminent golf club.
#3 Callaway Golf 2020 Mavrik Max Hybrid
Another masterpiece for high handicappers by Callaway is Maverick Max. For all lady golfers worried about consistent miss-hits and distance, leave your previous long iron in the bag and try the Callaway Mavrik Max hybrid golf club, a superb option for left-handers and high handicappers. It is the first time Callaway has used artificial intelligence in any hybrid, making it an absolute triumph for both experienced golfers and beginners.
A specially designed face for each loft enhances the ball speed and offers plenty of forgiveness. It is an enchanting women's package because of the UST shaft of helium, which increases the swing speed, and additionally, the Lamkin sonar grip makes it a breeze for ladies to handle. It comes with a headcover to keep it safe from accidents while transporting it from one place to another. The larger head offers more MOI, which enhances the forgiveness and increases the golfer's confidence, specially designed for colossal flight ball trajectories. Besides this, the advanced and highly useful Jailbreak and Face Cup technologies improve the ball speed and make it easy for you to better your score.
The top-quality steel and graphite shaft flex collectively make it a long-lasting golf club, one of the most stylish and eye-catching in the list of all golf hybrids.
Pros
Made with jailbreak technology
Offer unbelievable forgiveness
Comfortable to launch for ladies
The first ever hybrid made using artificial intelligence
Durable due to graphite shaft and steelhead
There are many reasons to opt for the Callaway Maverick Max hybrid as it is designed to offer a comfortable launch, great to handle, and extended high flights. All of these pros will benefit women golf enthusiasts by getting rid of a bad shot and achieving more par scores.
#4 Cleveland Launcher XL Halo
High handicappers are more prone to direction and consistency issues, so they must buy cost-effective and accurately built golf clubs. Due to a blend of some of the world's most advanced technologies, the Cleveland Launcher XL has a larger head, offering a greater moment of inertia.
It is one of the best hybrids that offers high MOI, ultimately giving more forgiveness. Its stepped crown lessens the center of gravity, making it excellent for hitting high shots. High handicappers enjoy extra distance and ball speed because the rebound frame adds a second flex zone. Moreover, the 8g grip at the end gives accurate balance.
At the end of the sole, this Cleveland Launcher XL has three Guide Rails set that make it an exceptional hybrid for striking the ball from any variety of lies by keeping the face straight, no matter if the golfer hits off the tee or in the rough. Additionally, the leading edge offers the high handicapper excellent turf interaction.
Due to the HiBore Stepped Crown, this remarkable hybrid is feasible for high launches and forgiveness. Not only for high handicappers, but this holds true for all medium and low handicappers because the HiBore gives low CG, which means the ball will fly high with low spin.
Pros
Offers great forgiveness
Has HiBore stepped crown
Golfers can launch it comfortably
Gives phenomenal hits from any lie
Best for almost all handicappers
Cons
Does not come with a headcover
A combination of stainless steel and graphite makes this golf club stiff and long-lasting. The available shafts are stiff, seniors, and regular flexes. Besides this, the 18-degree loft makes it suitable for high handicappers playing with the right hand.
#5- Pine meadow Excel EGI Hybrids
Another super-duper and rocking addition for high handicappers is the Pine Meadow Excel EGI, which is available in a range of lofts. The biggest reasons for recommending it to our golf-loving friends are its price, style, and tons of unbeatable features.
It is an affordable yet durable hybrid made with an accurate weight balance at the club head, which enhances the sweet spot, ultimately offering more forgiveness on unbalanced mis-hits. The perfect shape of this clubhead allows high handicap golfers to use it from different angles and discover their best shot.
This top-class hybrid's most attractive selling point is its eight lofts ranging from 19 to 40 degrees, making it one of the best hybrids on the market. As a result, this is an exceptional offer for both professionals and beginners. And yes, as this hybrid helps you shoot long and quick, be ready to hear 'bite' multiple times in your matches!
Pros
Made of sturdy steel material
Available in eight lofts
Provides extreme forgiveness
Comes with a headcover
Cost-effective pick
One of the best hybrid for high handicappers
Cons
The Head Club is a little heavier
A stiff steel shaft
So, if you are a high handicapper especially in the senior category, the Pine Meadow Excel EGI is your best bet. Overall, it's a very decent, comfortable and forgiving hybrid with enough loft to hit the ball straight, and you don't have to worry about the shaft rotating when hitting off-center.
#6 Callaway Golf 2021 Apex Pro Hybrid
Those unsatisfied with long irons can quickly go for the Callaway Pro Hybrid, one of the Best Hybrid Golf Clubs for high handicappers, as it offers excellent forgiveness, covers more distance, is easy to handle, and is a perfect mix of balance and weight.
All those who want top performance off the tee can try this hybrid, which is made using ultra-modern artificial intelligence ball speed design, which promises more fantastic center and off-center hits.
It features advanced Jailbreak velocity blades that are exceptional for increasing vertical stiffness on the club sole, ultimately providing great speed on the face. In addition, these blades offer great spin and forgiveness to hit the shots even from the rough which might cause you uneasiness.
The adorable Forged 455 Steel and premium graphite shaft stand out in terms of durability and reliability. Moreover, the fixed hosel is just like an iron that experienced professionals love to see in any hybrid.
Pros
Thumbs up for quality
Offers effortless grip
Easy to launch
Made with A.I velocity blades
Offers stable flight
Apex Pro hybrids are famous for their state-of-the-art technologies, making them the best golf club for high handicappers. So, take our suggestion and choose Callaway Pro Hybrid 2021 for gaining more distance, better accuracy, and having more fun!
#7 Cobra Golf Men's 2019 F-Max Superlite Hybrid
Our next pick, the regular flex, Cobra Golf Men's 4-hybrid, is undoubtedly one of the lightest yet most reliable options.
Cobra designed this hybrid with an INSERT-A shallow face made of strong stainless steel to provide all high handicappers with fast ball speed and energetic launch.
The lightweight crown allows one to get more speed with less center of gravity just because of the low profile face, ultimately giving higher flights and covering more distance. Additionally, the superb adjustable hosel is all set to provide straight shots.
It is undoubtedly one of the lightest options, at just 19 grams. The 7-gram clubhead and grip, along with a 5-gram super lightweight shaft, make handling a breeze for beginners or senior golfers.
Pros
Lightest hybrid
Faster ball speed
Give straight ball flights
Made of strong stainless steel
Belong to the most respected brand
Cobra is the world's most respected brand and offers Cobra Golf Men's 2019 for high handicappers. The hybrid is made with the lightest and most long-lasting materials. So if you are looking for a hybrid for long par 3s, leave others and give it a try; we are sure you will love it.
#8- Cleveland Golf Men's Launcher HB Hybrid
Cleveland is a prestigious brand with a name in manufacturing world-class golf clubs. From this, we pick the Cleveland Golf Men's Launcher for golf enthusiasts who need versatility in their hybrids and want to achieve high ball speeds and greater forgiveness.
An excellent option for all professional golfers and beginners due to its range of top-rated technologies and stylish design. The high strength and turbo-charged face collectively make it worthwhile. The thin face helps to increase the ball speed and provides an unmatchable golf experience.
The advanced HI Bore Crown offers a lower center of gravity, offering high ball speeds, and moving the weight to the clubhead means a perfect mix of weight and balance. Remember, the ball will not spin much but fly high.
Along with this, Cleveland hybrids give a strong impact from the striking zone. The unique feature is its hollow construction, which is impressive for more forgiveness.
Another super duper feature is its Flex-fins that switch the energy to the ball so that it travels longer distances. High handicappers will enjoy high launches and extreme forgiveness thanks to the light hosel.
Pros
Provide extreme forgiveness
Give high launch
Excellent value for the money
Long-lasting head and shaft
Attractive silver and black finish
Cons
Give a more wood-like feel
All those struggling with their older irons can switch to the Cleveland Golf Men's Launcher because it is not only in fashion but great for hitting from various lies. So spend some bucks and enjoy your time on the golf course.
#9- TaylorMade M3 Hybrid Rescue Club
Golf is a game for elite and passionate people; that's why they have plenty of hybrids and long irons in their bags. However, if you fall under the high handicappers' category, you must try the TaylorMade M3 Hybrid, which offers great ball speed and forgiveness and provides excellent value for the money.
This 3-hybrid regular flex has an 18-degree loft through which the ball can cover a distance of at least 190 yards. Moreover, one of the best hybrids has an inspiring clubhead face that manages to hit the ball comfortably.
The brilliant two-tone crown provides proper alignment when hitting crucial shots. Thanks to the signature speed pocket of this golf club, ball speed will increase with lower spin to create a massive sweet spot, ultimately enhancing forgiveness.
Another top-notch feature of this hybrid is its loft sleeve that is 3A adjustable so that the golfers can set the lie and loft settings as per their preference for an unforgettable performance. Besides this, the 30-gram weight track is also adjustable to different positions between the toe and heel.
Pros
Comes with a headcover
Versatile and stylish
Durable Clubhead
Adjustable loft sleeve
Speed pockets increase ball speed
With the adorable and affordable TaylorMade M3, hybrid golf enthusiasts can comfortably hit straight balls without changing their swing. Moreover, this lightweight club is easy to handle and hits a ball a long way on the golf course.
#10- PING G425 Hybrid
Lastly, we have another exceptionally built golf club for high handicappers. The PING G425 Hybrid is an excellent blend of innovative and advanced technologies, making it a top choice for golfers across the globe.
Its novel technology and inspiration are the first and foremost features that make this hybrid superb. Face wrap is made of sturdy and thin steel, extending to the sole and crown, providing long distances, high ball speed, and massive launches.
The newer and unbeatable Spinsistency technology keeps the spin normal, enhances the ball's speed for more outstanding performance, and covers a considerable distance in one hit.
All golf fanatics can enjoy the high MOI (moment of inertia) because the brand adds tungsten sole weight to the club head to improve forgiveness and offer an outstanding balance.
The comfortable three-dot alignment matches the ball with the swing. The quality is questionable due to the thermoplastic hose, stainless steel, and lightest aluminum finish.
Pros
Comfortable to hit
Gives nice forgiveness
Has durable graphite shaft
Offers large and straight ball flights
Absolutely brilliant golf club
Cons
Nothing we could think of
When you have the PING G425 Hybrid in your bag, there is no need to pick another golf club from your bag because it offers straight, long-distance flights and is tremendously forgiving on mishits. We hope all high handicappers get their perfect match!
Buyer Guide: Things To Consider Before Choosing a Hybrid for High Handicappers
Playing golf is not everyone's cup of tea; it needs brilliance, presence of mind, skills, and the best golf clubs. If you're a high handicapper, the suggested golf club is a hybrid instead of long irons. So, first, check the features of a good golf club to get one. Then, read thoroughly and pick one that suits the best high handicappers.
Let's have a look!
What Should The Loft Angle Be?
It is the club angle relative to the golf course or any other ground. For hybrids, the loft angles are almost the same as those of long irons. For example, most of the 3-hybrids have a loft angle of 21–24 degrees, the angle of the 4-hybrid ranges between 24–25 degrees, and the 5-hybrid's loft angles are 28–32 degrees.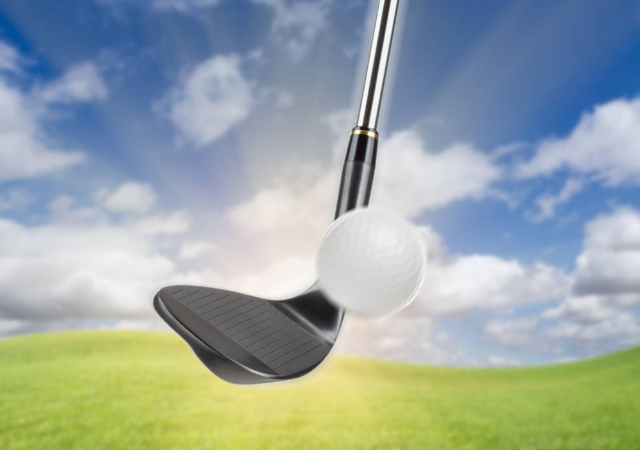 The difference between long irons and hybrids is the yardage; for example, a 3-iron with a 21–24 loft angle has an average distance of 180, while the hybrid has 190 with the same loft angle.
It does not mean irons are not good; it is harder to hit with irons than hybrids, so high handicappers prefer to use the best hybrid golf clubs.
Adjustability
A golf club with great adjustability is a fantastic idea for any golf player, particularly for beginner golfers and high handicappers. A customized golf club helps the golfer try out multiple weight-adjusting and loft options.
As a high handicapper, you're likely still figuring out your golf swing and finding consistency with your golf clubs. As you practice more, you'll frequently want to tweak your golf clubs to land in the most comfortable and well-performing setting.
The PING G425 Hybrid is a great adjustable hybrid on this list.
Forgiveness
The main benefit high handicappers can enjoy over long irons is forgiveness. Accuracy and consistency increase when the center of gravity is equally placed at the rear and toward the lower side. The huge sweet spot against uncanny mishits afterward leads to high accuracy and less loss of distance.
Type Of Shaft
Typically, hybrids are made of graphite shafts, which are stronger and lighter than steel. When talking about shaft flex, they range from X (extra stiff), S (stiff), A (Senior), L (ladies), or R (Regular). Still, many shafts of hybrids are heavy because it is not a priority to launch the ball quicker with hybrids.
All high handicappers should go for regular practice as they don't have a fast swing speed. Ladies, of course, should spend money on Ladies flex, and the same is the case with seniors; they need to choose one from the senior flex.
Stiff flex is the most feasible option for high handicappers with high swing speeds up to 93 mph. They may be proved to be an appropriate choice if a golfer can hit the ball to 260 yards or more.
Always Check The Clubhead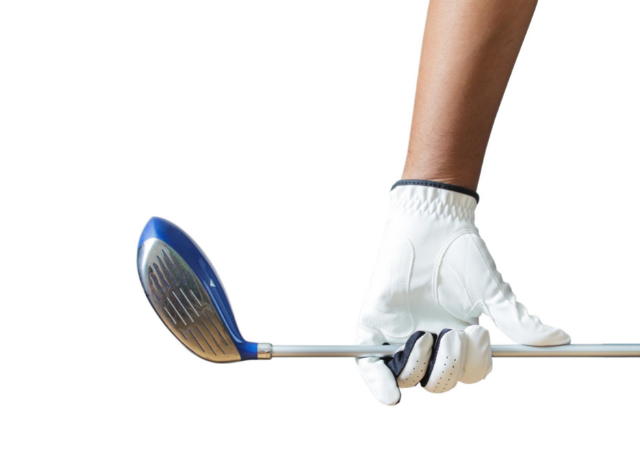 Hybrid golf clubs are available in different sizes and shapes, affecting the clubheads' speed, exit velocity, and golf ball angle. A wide face golf club is similar to a faraway wood, but a little alteration in design will make them great for getting the ball airborne faster.
Conclusion
Here we have covered a detailed review of the top ten best hybrid golf clubs for high handicappers that can boost your game and help you achieve maximum distance.
Hybrid golf clubs are dramatically increasing daily due to their endless benefits. Still, the market is flooded with hybrid clubs, and picking the most reliable one is daunting. So instead of trying a random one and losing the investment, you can review our list of ten tried and tested options.
Although, all of the ten options are worth trying as they are unique in their features and specifications. However, if you want the most durable option, you can pick the TaylorMade SIM MAX Hybrid. The Callaway Big Bertha is the most forgiving hybrid, and the Cleveland Golf Men's Launcher comes with the highest launch.
Whatever you want to pick, click on the link and get your answer!
WRITTEN BY

My name is Jacob, a self-diagnosed equipment and golf enthusiast. I've been golfing since I was 15. Golf has always been my passion. I'm a bit of a golf equipment nerd and I've been that way since the moment I picked up a club for the first time. As someone who's been on both sides of the game, I know what it takes to be a good golfer. Of course, you need good equipment, but you also need to know how to use it. I hope sharing my experience with you will help you improve your game.
You May Also Like