10 Best Golf Balls for High Handicappers - Reviews & Guide
Last updated:
November 1, 2023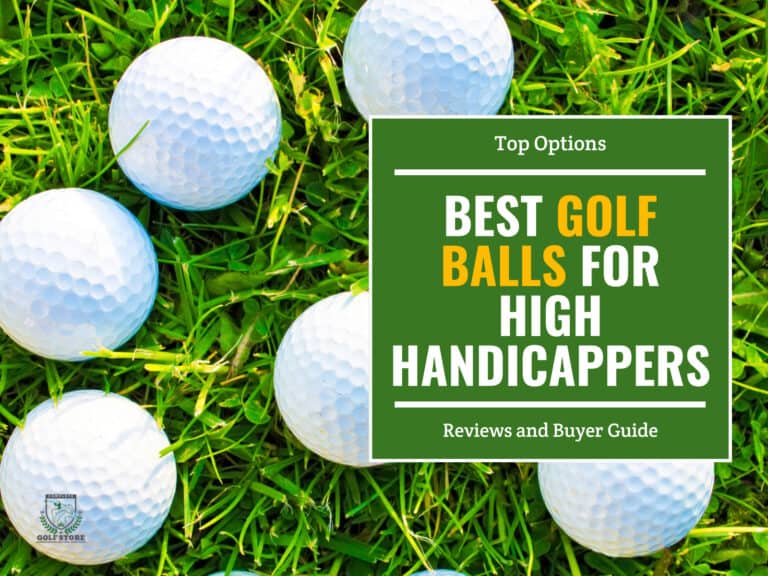 Disclaimer: We may earn a small commission from some of the links on our website. However, our reviews and comparisons remain fair and unbiased. Our goal is to help you make the best choice. For more information, please see our
disclosure statement
. Thank you for your support.
Key Takeaways
The Titleist TruFeel is our top pick for the Best Golf Ball for High Handicappers due to its extremely soft feel and muted sound that provides comfort, faster ball speed for more distance, and improved control around the greens compared to firmer distance balls. The sidestamp alignment aid also assists with hitting straighter, more accurate shots.
As a high-handicap golfer, investing in an expensive "tour" ball engineered for scratch golfers is likely not the best use of your money. Instead, you need a ball designed to help you maximize distance and control, without breaking the bank.
The good news is that there are plenty of models made with these needs in mind, with softer cores helping improve the performance of slow swingers.
In the following article, we will explore some of the top golf ball options for high handicappers and provide key considerations for choosing a ball that matches your current abilities.
With the right knowledge, finding an affordable golf ball optimized for slower swing speeds doesn't have to be difficult.
Read on to learn more about the best golf balls available for high handicappers.
The Top Golf Balls for High Handicappers of 2023
Based on our experience and testing, the following are the best golf balls to use as a high handicapper.
Buying Guide - Things to Consider While Searching for the Best Golf Balls for high handicap golfer
This buying guide will walk you through the key factors to consider when selecting golf balls. With the proper information and understanding of your needs as a high handicapper, you'll be able to find the ideal golf balls to improve your game.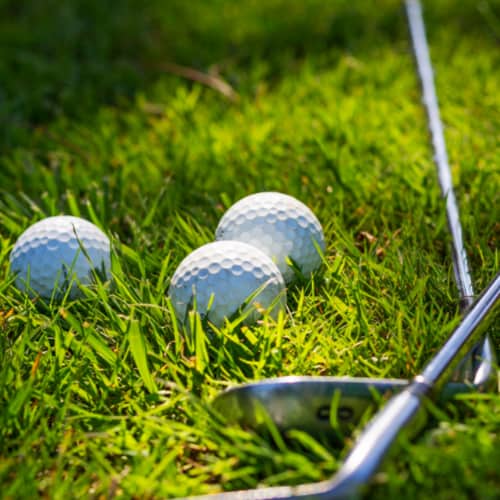 Price
When just starting out, you'll likely be losing a lot of golf balls, so buying the most expensive tour-level models isn't practical.
Look for more affordable options in the $20-$30 per dozen range so you don't break the bank as you work on consistency.
Brands like Titleist, Callaway, Bridgestone, and Srixon make high-quality balls for beginners at reasonable prices.
Construction and Materials
Most beginner golf balls have a 2-piece construction with a durable ionomer cover. This provides a good distance off the tee.
Softer covers don't provide any benefit for beginners. Prioritize distance over feel by choosing balls with firmer ionomer covers. The Callaway ERC Soft is a great option that combines distance with a softer feel.
Your Handicap
Realistically assess your abilities as a beginner. As a newer player with a higher handicap, you'll benefit most from balls offering maximum distance and straight flight.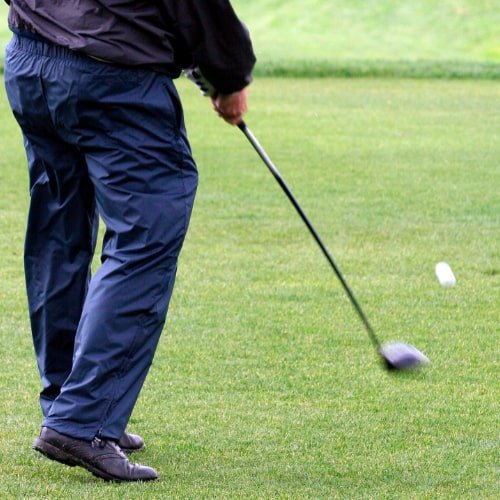 Don't worry about spin control or stopping power on greens yet. Distance and accuracy are vital. As you lower your handicap, work your way up to the more expensive ball types that suit your skill level.
Distance
For beginners, look for golf balls promoting low compression or "high velocity" for the fastest ball speeds off the clubface.
The Titleist DT TruSoft compresses more on impact, resulting in greater distance. Backspin is also minimized, keeping shots straighter.
Spin
Higher handicappers tend to slice and hook the ball, so choose golf balls that reduce sidespin and curvature.
One great option - The Bridgestone E12 Contact is engineered to decrease sidespin for straighter shots. The shallower dimples also contribute to straighter flights.
Feel
Some beginners prefer soft-feeling golf balls, while others like a firmer, more responsive sensation.
Try different models like the soft Callaway Supersoft vs. the firm Srixon Distance to see which feel you like best based on your swing speed.
There's no right or wrong option, only personal preference.
Color
White is the traditional color, but many brands offer golf balls in bright colors like orange, yellow, and green. This can make the ball easier to track in flight and find in the rough.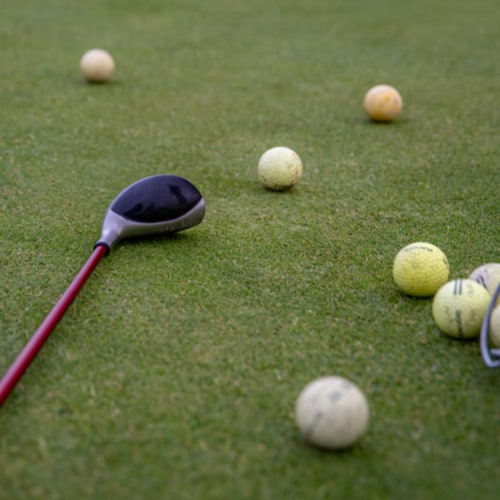 Try a colored ball if you have trouble seeing a white ball. Make sure the color contrasts well with the green turf and the sky to ensure maximum visibility. Yellow and orange are excellent choices for this purpose.
Durability
As a beginner, your ball will see plenty of hazards, so durability is key. Ionomer covers resist cuts and scuffs much better than urethane. Prioritize durability over soft feel at this stage in your development. Focus on improving contact before moving to softer balls.
With the information in this guide, you'll be able to shop for golf balls with confidence. Keep your skill level and priorities in mind, and choose balls that maximize distance and accuracy as you work on your swing technique. Soon you'll be ready to graduate to more advanced balls.
What's A High Handicap Golfer?
Anyone with a handicap above 18 is considered to be having a high handicap. Between 10 and 18, a player can be called a skilled player with a decent handicap. If a player has a handicap of 15, then it means that they consistently shoot 15 strokes more than the difficulty rating of a particular golf course.
A handicap tells you about the skill level of a golfer. Here, a high score does not mean excellence. It is the other way around. The lower the handicap, the better it is. For example, a golfer with a three handicap is much better than a golfer with a 16 handicap.
You can check more about handicap in golf in this detailed guide.
Final Thoughts
Golf may seem intimidating at first, but finding the right ball for your game makes all the difference. As we've explored, high-handicap golfers have many excellent options to boost their skills. Whether prioritizing distance, control, forgiveness, or style, there exists a ball designed for your needs. While the search may feel daunting, our guide has illuminated key factors to match your abilities.
Now you're equipped with knowledge to upgrade your gear and watch your handicap dwindle. Don't settle for less when you can play your best.
Let us know your thoughts and experience finding your perfect match in the comments section below. You may also contact us via email in case you have any questions.
Thanks for reading!
WRITTEN BY

My name is Jacob, a self-diagnosed equipment and golf enthusiast. I've been golfing since I was 15. Golf has always been my passion. I'm a bit of a golf equipment nerd and I've been that way since the moment I picked up a club for the first time. As someone who's been on both sides of the game, I know what it takes to be a good golfer. Of course, you need good equipment, but you also need to know how to use it. I hope sharing my experience with you will help you improve your game.
You May Also Like