10 Steps to Start and Grow a Golf Simulator Business
Last updated:
July 27, 2023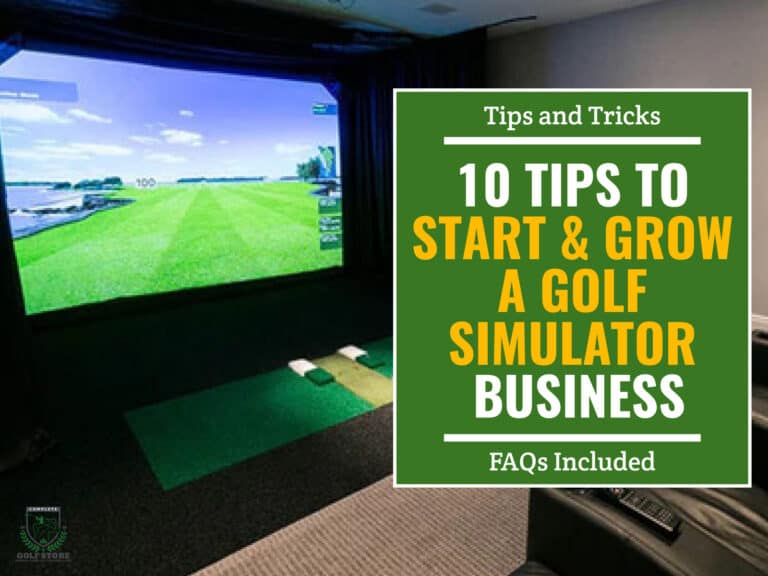 Disclaimer: We may earn a small commission from some of the links on our website. However, our reviews and comparisons remain fair and unbiased. Our goal is to help you make the best choice. For more information, please see our
disclosure statement
. Thank you for your support.
Key Takeaways
Finding a good location and knowing your target audience is the first crucial thing to do.
Based on those two, you can decide on the commercial sims to get and the adequate pricing.
Planning your marketing strategies, a grand opening day, and hiring knowledgeable and qualified employees are the next logical steps.
After that, you can include memberships with coach and golf teacher services as an excellent way to grow the business and have a regular clientele. Incorporating other activities and services will also be a good addition.
The golf simulator industry has exploded over the past few years due to several factors, including the Covid-19 pandemic.
In 2023, indoor golf centers saw more growth than any other business type and are expected to continue to grow, and as such, there will be more demand [1] for training centers and virtual golf in general.
In this article, we will share some of the best tips for starting and growing a profitable golf simulator business.
We'll do our best to give you the inside scoop on building your own indoor golf center from scratch:
How to get started?
What to expect?
What to do if things don't go according to plan?
Keep reading to get all your questions answered!
DISCLAIMER: This guide is intended to provide advice and ideas for starting a golf simulator business and is not meant to replace professional business guidance. By following the information on this page, you agree to proceed at your own risk.
Are You A Business Person?
Ask yourself this question before starting the business. If you are ready to accept losses and have strong will and stamina, if you are a person of consistency, you will be a successful businessperson in any industry. They are the essential traits of a business person.
Golf simulator businesses can run all year round. However, revenue goals tend to increase during the off-season because the winter or rainy season is unsuitable for a golf course match. However, being an indoor facility, golf simulators can help you run your business even on the coldest or unsuitable day of the year.
For a wide range of different enterprises, golf sims can generate income. For instance, simulators may be installed in a sports bar where patrons could play a few holes of golf while also enjoying food, beverages, and the big game. 
For hotels and resorts, the possibility to rent out golf simulator bays by the hour might open up a new source of income. Businesses can also treat simulators like other ancillary resort services and activities, such as the spa and guided excursions.
Why a Simulator business?
When discussing your plan with your friends, they may ask why a simulator business is not a simple golf equipment shop. 
You can tell them that a golf simulator is a system only for avid players who do not want to take a break during the weather changes. It's among the best uses of technology in today's world.
You may quote a real example from the Sharp Golf owner's life. Evan Sharp and his wife are avid golfers, and to do something more for their community, they brought the initial idea of providing a golf experience via a simulator.
The sim installation guaranteed them to play and practice the sport without worrying about the weather hurdles. 
The reason that tops them all is its profitable nature. For simulators from Golfzon with investments from $50,000 to $900,000, the annual return rate is around $150,000 to $175,000. Other affordable options include indoor simulator facilities by SkyTrak which can also guarantee a good profit but surely less than the Golfzon ones.
6 Steps To Start a Golf Simulator Business
The material in this post is meant to give you the upper hand when you launch your indoor golf business. I hope this information is helpful to you as you start the process of opening an indoor golf facility.
Step #1: Find A Proper Location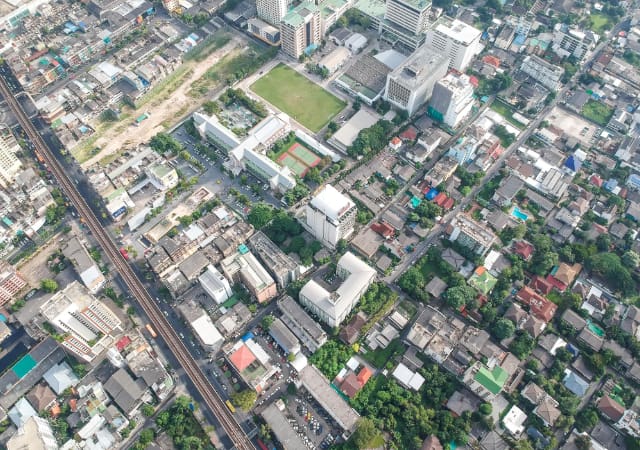 The location is the first consideration for starting a golf simulator business. There should be specific rooms with calculated heights and widths and some yards on the floor for the tee area.
The height of your swing won't fit in a room with shorter ceilings. Even if there is enough room in the ceiling for you to swing, you must also account for the distance necessary to hit the net. It would help if you had a foot or two between the net and the wall for safety reasons.
To establish whether you have enough room, you must calculate the height of your ceiling. A golf simulator requires a minimum of 10' by 10' by 8.5' feet of space to be installed. You must account for both your height and the height of the golf club in addition to the simulator's specifications. We have a dedicated guide about Golf Sim Room Size Requirements to help you out.
Step #2: Get Commercial Golf Simulators For Business
 After finalizing the setup location, you must research to get one of the top-quality commercial golf simulators for your business. You have to think a hundred times before investing such a significant amount. It's like the more you give, the better will be given.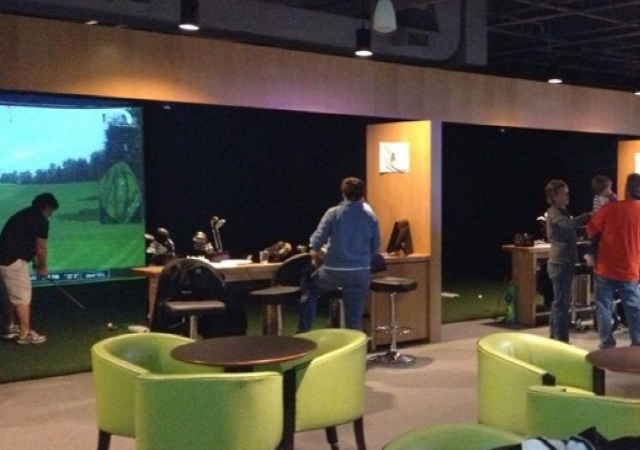 Being an indoor facility, the hardware doesn't need any safety measures from the changing weather conditions. But, yes, for the software part, you need to look for simulators with better features and more courses to play. You can choose one from our list of the Best Golf Sim Software if you still don't know which one to go for.
What if we tell you that many companies provide financing solutions to get you the desired model of golf simulator?
You must stop worrying about getting the best golf simulators for your business because of where and what to choose in your golf simulators since our recommended companies can provide help in choosing your favorite simulator that can be financed. Just click on the links below to know more about each retailer's financing offers:
Step #3: Define Your Target Audience
An indoor setting is best for serious golfers who need all the information the simulator can offer and players who have trouble finding time to play or wish to play in winter or at night.
Other players will go with their families and groups of friends, trying to have a good time together. Finally, some businesses may target the more serious golfer looking for the most thorough stats. In either case, you should be aware of your target audience.
A survey would serve the purpose of getting accurate figures about your target audience. Do gather information about the type of population you have. For example, if you don't have enough serious golfers in your community, the idea of choosing fun golfers as your target audience will be the most suitable.
Step #4: Plan Your Marketing
Marketing is one necessity in today's world for a startup. There are two subdivisions of marketing that can take the success graph of a business to great heights.
Online Marketing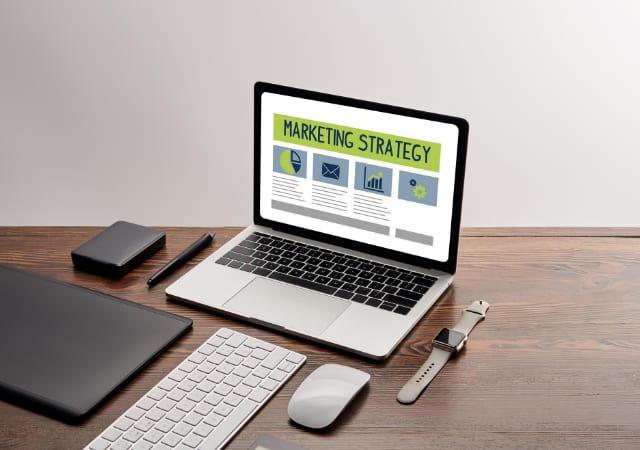 Using social media to promote your business online is one of the best strategies, especially for small local businesses like a commercial golf simulator company.
Social media may be a very effective strategy for getting the word out about your brand-new golf simulator company in your community. For example, you can target residents with particular interests by running Facebook advertisements, which can be very successful.
Similarly, you can target customers by running pay-per-click advertisements by search trends via search engines like Google or Bing.
Offline Marketing
Posting fliers in and around nearby small businesses is a great offline marketing strategy, particularly in rural areas and small towns. This is excellent marketing and a terrific way to connect with your target customer demographic! It would undoubtedly be helpful on a wet day when they need to practice but cannot play outside.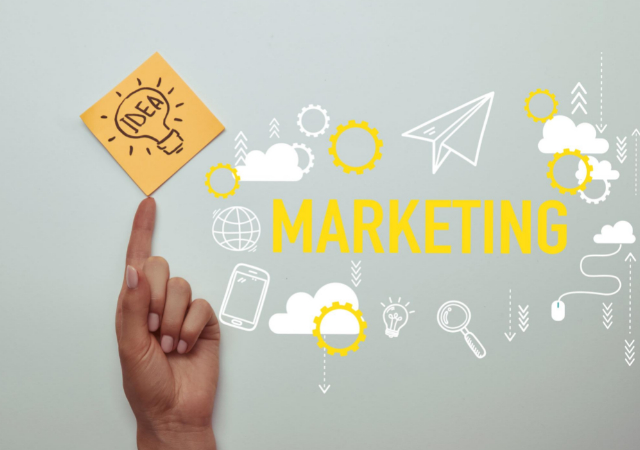 Joining hands with nearby golf courses is another incredibly effective offline marketing strategy. In exchange, you might advertise your indoor golf facilities, or they might receive a kickback.
Step #5: Schedule The Grand Opening Day Ahead
One thing you could do is plan a huge opening day event, keeping with the theme of your marketing campaigns. The locals will probably pay a lot of attention to this.
This is another aspect of the commercial golf simulator industry's success. Electronic media would indicate their establishment was crowded during the big opening.
Opening day activities can be an excellent method to get customers in and give them a good time so they'll want to return again and again.
Step #6: Start Hiring Employees
With one business, there are several other incomes attached. For a successful golf business, you have to have a team of employees working in different categories.
Graphic Designer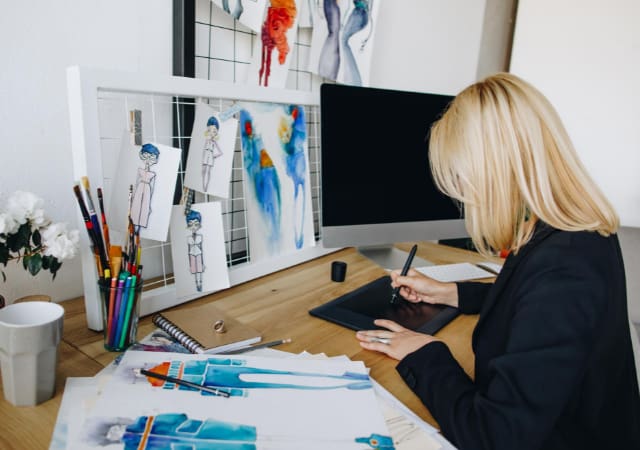 Using computer software or hand, graphic designers create visual designs to express the initial idea that moves, educates, and enthralls people. Then, they make the overall layout and production design for services like brochures, reports, magazines, and commercials.
Social Media Manager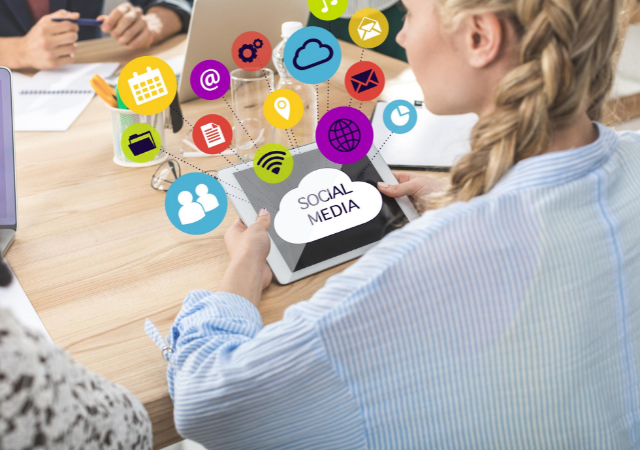 Creating and managing social auto campaigns, providing actual content, reviewing analytics, and interacting with important stakeholders within a company are all tasks that social media managers typically perform. They are also in charge of designing ways to grow the number of followers on different platforms.
Financial Assistant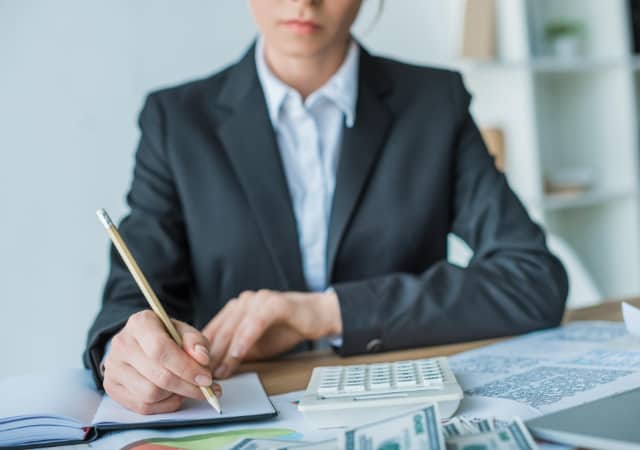 They keep thorough records of all transactions and assure the safe and secure storage of documents and reports. A financial assistant creates reports and statistical information about your golf simulator business. They can also help you plan, control and organize your expenses.
Cleaning Help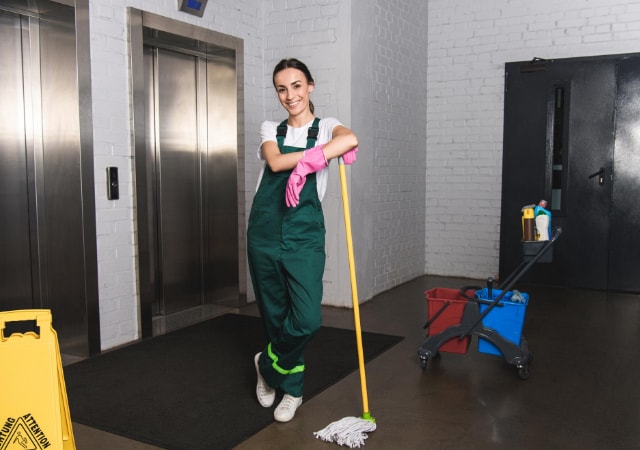 The first impression is the last. Good scent always remains in one's mind and attracts one to the place more than once.
Your cleaning help would aid in removing germs and dust on the screen and surrounding area, improving the air quality inside the room where simulators are installed, and leaving a fresh scent in its wake.
4 Tips to Grow Your Golf Simulator Business
This part of the article covers some tips to help you grow an already established simulator business.
#1 Providing memberships
After starting up, you may start selling memberships to potential customers and frequent users. They can access the simulators more frequently for a monthly or annual charge, or you can reserve specific day hours for membership owners. These are your top clients, so you should be able to persuade them to bring their golfing buddies and expand a different area of your company.
#2 Charging Per Hole or Hour
All things considered, choosing one strategy over the other is not that important, as on average, a virtual 18-hole round on a sim will take between 45 minutes and 1 hour (2). So charging per hole or hour is almost the same in the end.
You must pick just how much to charge once you've chosen the strategy you wish to employ. Naturally, the biggest temptation is initially setting the price per product low and trying to seduce clients. However, don't take this too far. Once you've established this precedent, your cutting-edge simulators' apparent worth will be reduced. 
When customers first start playing indoor golf, they might be a little taken aback by your $500 membership price, but after they see the value you provide, your best customers will develop into a devoted clientele that offers residual income.
#3 Induction Of Coaches Or Golf Teachers
You could target only serious golfers and have experienced coaches who help people improve their bad hitting days. Or you could offer a more relaxed atmosphere and encourage everyone to have fun and improve.
Training in the Golf Simulator is highly personalized, focusing on the client's foundations and natural skills while providing a visual representation of their swing and shot.
Beginners should be guided through the fundamentals of etiquette and how to avoid frequent traps and work with natural elements to maximize their score potential.
#4 Incorporating Other Activities
To begin, playing golf simulators in sports bars is an enjoyable hobby for people of all ages. But, then, with food and beverages, the corporate events or themed parties won't be monotonous. At your club, people will no longer be constrained by weather, sunshine, or distance.
Adding Meal Option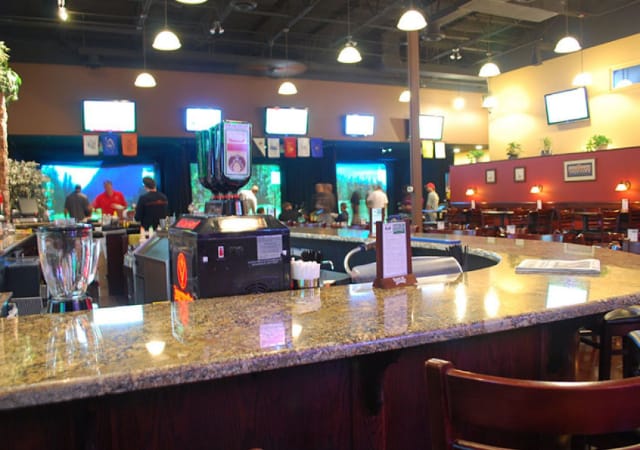 If you currently have the golf simulator business and are thinking about adding beverage and food to your business strategy, you can assume an increase in revenue of $22,500 per year. So with one Golf simulator and drinks and food, your firm might increase its revenue by around $97,500. And that's before you start hosting golf lessons, birthday parties, corporate events, etc.
You may entice visitors with your delicious menu besides playing an hour or more at their favorite course on the simulator. Then they won't be able to say no when they smell your delicious meals and see your icy cold beverages.
You could even create a full-service golf simulator and restaurant. Come for the golf and a bite to eat, or come in for a terrific dinner with a side of golf.
Hosting Events or Themed Nights on Your Golf Simulator Club
Hosting corporate meetings or themed events at your golf simulator club will be a hit idea that will eventually help you grow your business.
With simulators at your party or after the meeting, you can play courses like Pebble Beach, St Andrews, Kiawah Island's Ocean, and many more. It all depends on the simulator software you have.
Some simulators like the SkyTrak bundles on the Play & Improve membership plan, allow you to play 11 different courses while other software, like TGC2019, offer you over 150,000 courses. You may check out our reviews of the Best Skytrak Sim Packages. It is one of the most budget-friendly options that supports most of the best software available today.
Of course, you have a choice of playing a quick nine with your friends or some arcade games with your children too. 
FAQs
The portion of Frequently asked questions is the most sought-after one in any written piece. The precise answers might save time for people looking for answers.
What Else Can I Offer at a Golf Simulator Club?
If you want to go beyond the simulator experience, your firm may provide additional services such as lessons, gear, leagues, or club fittings. Again, consider your target consumer, what you could offer during your off-season, and your company capabilities to determine what you can deliver to the customer to maximize the potential revenue of your business.
How Profitable Are Commercial Golf Simulators?
Commercial golf simulators are profitable, provided a good amount is invested upfront when entering the business. Some models on the investment of 5 figures of money can return you good money in 6 figures annually.
A great example is the HD Golf Simulator, which is one of the best systems ever manufactured; it is very expensive, but can help you make a very good profit. You may also opt for Trackman, or even choose the next best thing through our reviews and comparisons of the Best Trackman Alternatives.
Indoor Golf simulators increase business offers' adaptability and have a high return on investment (ROI) potential. For example, when installed in a restaurant, visitors can enjoy playing some holes with their family or friends while having some food and drink.

Related: HD Golf Simulator Review
Are Golf Simulators for Beginners?
Yes, golf simulators can be beneficial for beginners. They provide a controlled and immersive environment where beginners can practice their swings, learn the basics of the game, and gain valuable feedback on their performance.
Simulators offer a safe and comfortable setting to work on various aspects of the game, such as club selection, ball flight analysis, and course management, without the pressure of playing on a real course. They allow beginners to build confidence and improve their skills in a fun and interactive way, making them a valuable tool in the learning and development process for golfers of all levels.
Conclusion
This cutting-edge technology is already accessible and gaining traction. Streaming golf tournaments is transforming the indoor golf market. This is an excellent opportunity to increase revenue, attract new and repeat customers, and establish yourself as a leader in this emerging market.
These are just a few options for generating revenue from your indoor golf center, and while they work for a wide range of enterprises, you must take the time to analyze your industry thoroughly. By developing an effective business plan, you can attract many customers to become regular. Concentrate on your strategy and pay attention to your customers, and you will be on the right track.
Please contact us if you still have any questions!
---
References:
Golf Simulators Market: Forecast till 2029 - Curated From: https://straitsresearch.com/report/golf-simulators-market
How Long Does It Take to Play 18 Hole of Golf on a Golf Simulator? - https://findindoorgolf.com/how-long-does-it-take-to-play-18-hole-of-golf-on-a-golf-simulator/
WRITTEN BY

My name is Jacob, a self-diagnosed equipment and golf enthusiast. I've been golfing since I was 15. Golf has always been my passion. I'm a bit of a golf equipment nerd and I've been that way since the moment I picked up a club for the first time. As someone who's been on both sides of the game, I know what it takes to be a good golfer. Of course, you need good equipment, but you also need to know how to use it. I hope sharing my experience with you will help you improve your game.
You May Also Like