The 10 Best Fairway Woods For High Handicappers: Reviews & Buyer Guide
Last updated:
July 20, 2023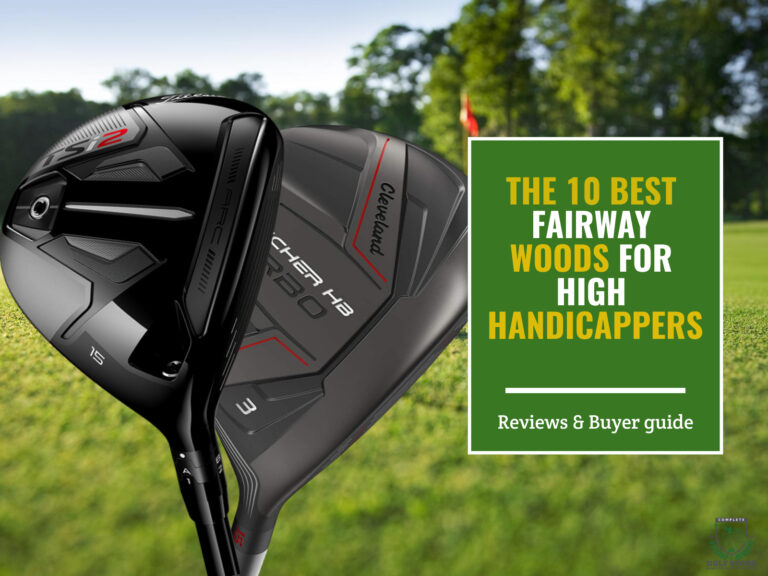 Disclaimer: We may earn a small commission from some of the links on our website. However, our reviews and comparisons remain fair and unbiased. Our goal is to help you make the best choice. For more information, please see our
disclosure statement
. Thank you for your support.
Key Takeaways
According to our own testing, the Cleveland Golf Launcher HB Turbo is our top pick for its superb forgiveness and high launch. Second is the Callaway Rogue ST MAX with its variable loft options, attractive visuals and design that offers great forgiveness. The third wood on the list is the Callaway Big Bertha B21, while the Cobra F9 Speedback is fourth. Other big names on the list include Taylormade, PXG, Titleist, Pinemeadow, Wilson Staff, and Vixa.
Because golfers with high handicaps typically struggle off the tee, a superb fairway wood can be a lifesaver. It can be used as an alternative to a driver.
But what makes a good fairway wood? Is it the shape of the club head? Or maybe it's the loft angle? Perhaps it's the lie angle?
Well, all those things matter, but they aren't everything. Other factors determine which fairway woods are the best fit for high handicappers.
Here are the top 10 best fairway woods for high handicappers. We have tested and reviewed some of the best woods for beginners and high handicappers on the market so that you can choose which one is the best for your game.
In a Hurry? Here Are the Top Fairway Woods For High Handicappers Organized In A Table.
| Product | Features | Our Rating | |
| --- | --- | --- | --- |
The 10 Best Fairway Woods For High Handicappers: Detailed Reviews
The following list has been tested by us. We've considered factors like price, performance, and durability to help you find the perfect wood for your game.
Cleveland Golf Launcher HB Turbo
Cleveland fairway woods are always designed to be technologically simple yet extremely effective. Whereas other manufacturers include adjustability and tracking, Cleveland clubs prioritize performance and dependability. The Cleveland HB Turbo fairway wood is incredibly easy to hit the ball regardless of whether the ball is in the rough or the fairway.
The extremely low center of gravity of the Cleveland Golf Launcher HB Turbo fairway woods is one of the primary reasons players enjoy them. Generally, golf clubs with a lower center of gravity offer higher launch and forgiveness. If you've been searching for a fairway wood that performs well off the tee and on the fairway, the HB Turbo is an excellent option.
Pros
Specifically designed custom shaft for this fairway wood
High launch conditions
Extreme forgiveness
Excellent pricing
Cons
Not always regarded as having the finest texture and workability
The Cleveland Golf Launcher HB fairway wood is an excellent value and is suited for golfers who desire a counterbalanced club with a matte black anti-glare finish.
Callaway Rogue ST MAX
Callaway has developed the Rogue ST Max Fairway wood in 2022 to cater to a wide variety of golfers seeking fairway woods with distance, forgiveness, and all-around performance. ST stands for Speed Tuned, which alludes to Callaway's continuous use of artificial intelligence (A.I.) to enhance their Flash Face designs for the greatest possible launch, spin, and ball speed.
All of Callaway's tour-proven technology includes a redesigned Jailbreak ST system. The two rods, or "batwings," have been stretched out to the face's periphery, keeping rigidity while allowing for additional bending to improve ball speed. The Rogue ST Max has a deeper, more subdued sound compared to the metallic tinge of the Mavrik, which is a significant improvement.
Pros
Many loft options (3W to 11W lofts)
Attractive premium visuals
Offset face and slight draw bias for greater forgiveness
The new Callaway Rogue ST Max line is for you if you desire a forgiving, easy-to-hit fairway wood. These are the quickest woods ever produced by Callaway and are available in "Max" and "Max-D" models (D stands for draw bias). Both are fairway woods with a mid-launch that are appropriate for any golfer.
Callaway Big Bertha B21
The Jailbreak bars utilized by Callaway in its fairway woods and drivers have been included in the new B21. The jailbreak technology enables the club face to perform similarly to a trampoline for launching the ball.
The Callaway Big Bertha B21 is one of the company's most forgiving fairway woods ever produced. If you struggle to launch properly and get the desired distance, the B21 is an excellent option. Callaway enhanced the overall performance of this using their AI technology.
The other clubs on the list may be a better match if you don't have a slice. The club's flexibility and adaptability are not as well-suited for skilled golfers as the Titleist TSI2 fairway wood and other new fairway woods from rival brands. However, beginner and high handicappers will find its advertising angle, i.e., reducing their slice, as visually appealing as the club's carbon crown.
Pros
Low center of gravity
Excellent shaft options
Lightweight and forgiving design
Cons
The large club head is difficult to adjust to.
This fairway wood is loaded with technology, and Callaway designed it with the high handicap golfer in mind. The Big Bertha B21 is one of the few clubs that live up to the grandiose claims made by virtually every club launched in recent years. This one simplifies the long game because of its high, effortless launch and a little assistance in avoiding slices.
Cobra F9 Speedback
The Cobra KING F9 Speedback fairway wood blends an updated design with tried-and-true technology to create a long fairway wood suitable for a variety of golfers. Cobra asserts that this one is their longest and most accurate to date, and after testing, we may have to agree.
The Cobra KING F9 Speedback Fairway appears to be a smaller version of the driver at address. The main unique feature is that the visible carbon fiber is an insert instead of wrapped around the edge. Two modest ridges on the insert draw attention to the original Cobra emblem and club face's centerline. Across the front of the crown, slightly elevated polymer 'trips' serve to guide airflow while adding aesthetic interest without seeming cluttered.
Cobra provides a number of free choices. Once your rig has been properly adjusted, the CNC Milled face feels incredibly hot and whips the ball off the face. The additional forgiveness afforded by the single weight's position towards the back makes the club feel smooth and well-balanced.
Pros
Long club
Hits well out of the rough
Great forgiveness
Cons
Not the best for shaping the shot
The Cobra KING F9 Speedback fairway wood is an excellent alternative for a golfer who likes to use a fairway wood but would appreciate a bit more forgiveness and distance. This club's easier launch is a significant factor and is designed to improve your distance. The Cobra KING F9 Speedback is a finely-tuned, easier-to-hit fairway wood that is an excellent alternative for golfers of all skill levels.
TaylorMade M4
TaylorMade invests substantially in R&D and boasts some of the most advanced club innovations. The M4 Fairway Wood's Speed Pocket, which is identical to the one on their top drivers, generates the advertised speed which increases distance.
The speed pocket is not confined to a sweet little region in the center of the face; it completely covers it. This implies more forgiveness. Off-center strikes will still result in long, somewhat straight flight. Forgiveness is a tremendous boon for golfers with high handicaps, as it lets them strike the ball with more confidence and achieve better results.
The face is a Ni-CO C300 steel alloy that is both thin and robust. This increases energy transmission for speed and distance while enhancing forgiveness throughout the face. These innovations are supplemented by another well-known TaylorMade feature, the Inverted Cone technology. This component resides within the face and increases speed for off-center impacts. This, again, makes the M4 extremely forgiving.
The weight mass pads have been split, which has high MOI and enhanced perimeter weight distribution. The design of the sole is geared for easier launch. The GeoCoustic design by TaylorMade increases sole durability while also producing a nice sound. The fluted hosel significantly improves the M4's feel, sound, and feedback.
Pros
Great feel
Highly forgiving
Great distance on off-center hits
Cons
No adjustability
Not ideal for fast swingers
If you desire distance and forgiveness from your fairway woods, like the majority of high handicappers, then the TaylorMade M4 Fairway Wood may be the solution. It provides plenty of both. It also enables a simple launch, something that is always valuable.
Parsons Xtreme Golf (PXG) 0211
First, we'd like to underline the fact that women with high handicaps may also utilize this fairway wood. You can use any women's model but must select the correct shaft for your swing speed. Look for the L shaft from PXG if you're a female golfer.
Parsons Xtreme Golf has been established on the tenet "designed without financial constraints," and it is now the best choice for golfers who don't mind paying premium prices for excellent items manufactured from the finest materials (along with a very personal fitting session).
This club is open to players of all ability levels, including high handicappers. The club is well-balanced in terms of forgiveness, distance, and ball speed.
Manufacturers planned for the PXG 0211's broad profile and rounded face to facilitate constant contact. You may adjust the club's hosel which enables golfers to modify the loft of their clubs for improved launch angle and spin rate. If the ball is too high or too low off the tee, you can adjust it.
Pros
Forgiving
Feels solid on impact
Easy to swing
Launches the ball easily
Cons
You get what you pay for
Workability issues
We believe that the PXG 0211 represents a better value in the intermediate price range. Even if the club face is not regularly struck in the middle, the launch angle and ball speed remain constant.
Titleist TSi2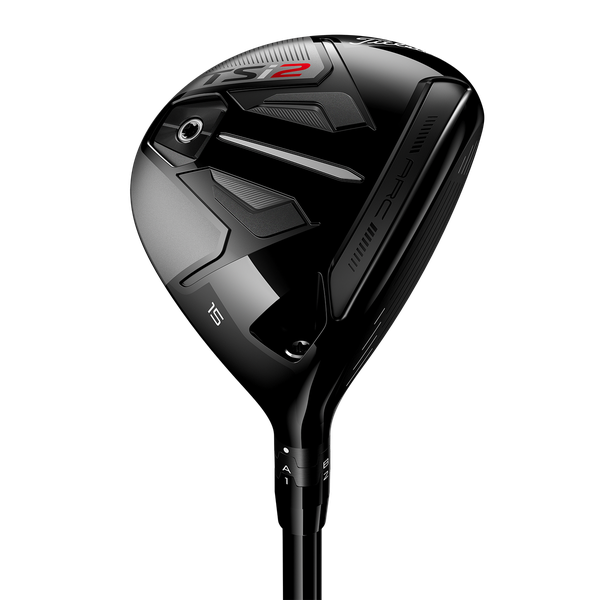 The fourth version of Titleist's ARC technology is a channel that lies behind the leading edge to provide more flex across the face at impact and higher ball speeds. Additionally, it has a low, deep center of gravity that aids with the launch and forgiveness.
The steadiness of the flight is the most remarkable part of the excellent performance. Inevitably, fairway woods are the most difficult clubs to hit properly since their striking positions tend to be less constant. With the TSi2, however, the ensuing distances and flights were predictably spectacular.
The TSi2 and TSi3 fairways have a high-speed VFT face that works with ARC 4.0 to improve ball speed and forgiveness across the face, while the more compact design has been reweighted by five grams to increase MOI and produce a fast, stable, and forgiving clubhead.
As with the TSi drivers, the fairway woods have a high-contrast graphic face design that simplifies alignment, with the softer toe profile desired by Titleist's tour players.
Pros
Consistent ball flight and spin rate
Remarkable distance
Powerful feel
Cons
Some golfers may be intimidated by a compact head.
The Titleist TSi2 fairway provides an excellent blend of distance and forgiveness, making it a good option for players of all handicap levels. We found the constant performance and good aesthetics to inspire confidence.
Pinemeadow PGX Offset
Pinemeadow is a well-established business that has been in operation for many years. They produce an extensive selection of golf clubs and equipment at reasonable prices.
The Pinemeadow PGX Offset Golf is worth considering if you're on a limited budget and want a fairway wood with quality features. Despite the extremely reasonable price, this club has several positive qualities.
The offset form makes it simpler for golfers with a high handicap to maintain a square clubface at impact. This can help you achieve more accuracy and distance with your shots.
Like many higher handicappers, if you struggle with the dreaded slice, this fairway wood's anti-slice technology should assist. There are seven lofts to choose from in order to improve your swing speed and style. Pinemeadow intended the PGX Offset Golf Fairway Wood to be forgiving, and the majority of users agreed.
Pros
Outstanding value for money
Offset design
Anti-slice technology
Cons
Not the most durable club
Distance will not be as good as top-end clubs
The Pinemeadow PGX Offset has received several great reviews and delivers excellent value for the price. PGX is not a gimmick and has proven to be incredibly successful for reasons other than its low price. You cannot expect it to perform as well as the best fairway woods, but it does a nice job for the price.
Wilson Staff D300
For the first time ever, the Wilson Staff D300 fairway wood includes Power Holes around the club head (two on the crown and four on the sole and toe), producing a bigger sweet spot on the face for maximum forgiveness on off-center strikes.
The D300 fairway wood resembles the D300 driver in appearance. The most prominent feature is the crimson crown, which is far deeper and more vibrant than it looks in photographs.
The deep matte red finish on the Wilson Staff D300 fairway wood is the ideal color to highlight the loft on the club's head for increased confidence.
Although the design has blatant contemporary elements, the form at address is relatively conventional. The face is ordinary in height, and the head is slightly pear-shaped.
Pros
Easy to hit
You can change the loft and face angle at the hosel
The ball flight is accurate
The Wilson Staff D300 is designed for golfers of varying handicaps who seek distance and flexibility. In addition, it produces more consistent shots than any other fairway wood. Check these out if you want more predictability from your fairway woods.
Vixa V12
The Vixa V12, a club available for both men and women, was designed for golfers with moderate to high handicaps. The club has a high-thin face and a low center of gravity, resulting in a long, straight shot off the grass.
This club is marketed by Autopilot as a fairway wood, although golfers claim that it might also be used as a driver. The V12 may appeal to golfers who hit their strokes downward. We also appreciate this club's gliding sole. You receive a powerful launch from any deck, and the interaction with grass has been tuned. This lowers friction and guarantees a crisp stroke off the tee. Additionally, each element contributes to a longer distance.
Pros
Dependable and accurate long shots
Attractive club
Great launch
Cons
The weight distribution can be improved
The V12 club's versatility might give golfers who have been struggling with their long games fresh hope. The Vixa V12 is designed for golfers who struggle with driving accuracy and erratic fairway wood shots that are topped or have insufficient launch.
Buyer Guide: Things to look for when choosing fairway woods
To ensure that you select the fairway woods best suited for you, you may refer to this buyer guide. This can help you navigate what factors can influence your performance.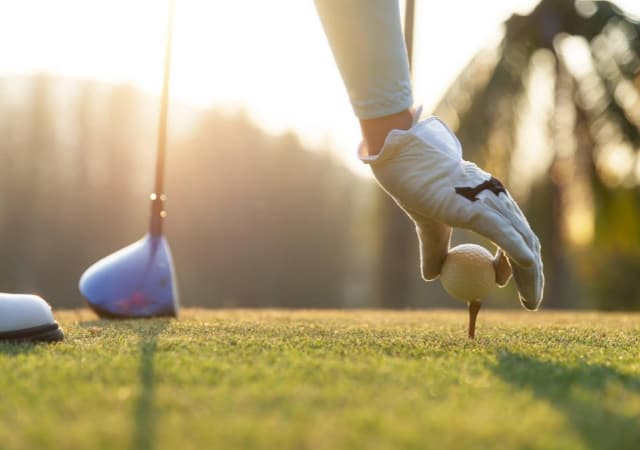 Loft
Low-lofted clubs provide a significantly lower ball flight. Typically, a lower loft is associated with more distance. If the swing speed is rapid enough, this is true. A slower swing speed and lower loft will result in an extremely low short shot.
The more loft a club has, the greater its forgiveness. This is evident when comparing a 3 iron to a 9 iron. The 9-iron is considerably easier to hit. A golfer with a slower swing speed may strike the ball further with a higher lofted wood than with a lower lofted club.
For instance, a golfer with a high handicap can often carry a 5 wood or 7 wood significantly further than a 3 wood since the three wood flies lower and has less forgiveness. The additional backspin and loft of a 5 or 7 wood results in significantly higher height and, thus, more carry distance, even on mishits.
Spin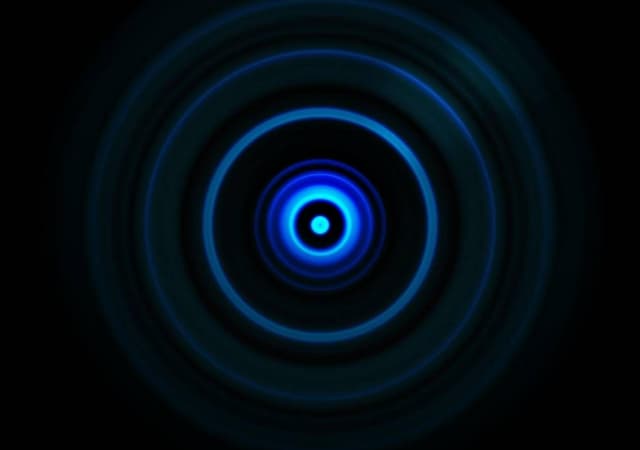 The optimal mix of low spin and high launch results in longer distance. However, spin is a two-edged sword. Backspin is preferred by more seasoned golfers because, off the tee, it offers their ball more height, and off the fairway, it provides greater stopping power on the green.
Because spin frequently works against novice players – consider that slice that took a steep turn at roughly 120 yards - fairway woods intended for high handicappers and beginners minimize spin, at least for the longer 3-and 4- woods.
Because there is more roll after landing, less spin also benefits the distance. However, spin becomes your ally as you go through the bag towards loftier clubs. A small amount of backspin might be the difference between making a birdie and having the ball roll off the back of the green.
Weights at the Center of Gravity
CG weights enable you to add, reduce, and shift weight from one section of the club head to another.
When properly positioned, they enable you to increase or decrease the ball's launch angle, eliminate any inclination to draw or slice, and impart more or less spin on the ball.
CG weights are not magical, but they perform well when properly configured. On the negative side, most golfers lack the knowledge or time to install them appropriately. In addition, many CG weights come with a unique tool (which often gets lost within a month) to insert and remove them.
Adjustability
If you're like the majority of golfers, you're probably always attempting to improve your swing. Everyone is guilty of doing this most of the time, and practice makes perfect, right?
So, if you're always battling slices and hooks, you'll want to consider the adjustable fairway wood feature before determining if it's the right club for you.
As a player with a mid to high handicap, the ability to tweak your fairway wood to decrease your typical misses and to change it back as your swing steadily improves is an incredibly significant bonus.
The optimum approach is to practice with the fairway wood in the most neutral position; this will allow you to adjust it to compensate for any of your normal misses before striking the fairway. You will be able to eliminate errors before playing, ultimately enhancing your game.
Shaft
All fairway woods for golfers with a high handicap will have graphite shafts. Generally speaking, the standard shaft will be the finest option available; however, there are other alternatives to consider. Match the flex of the club's shaft to your swing speed. If you like to swing your woods really quickly, you should not be scared to install a little stiffer shaft.
Offset
A fairway club with an offset helps prevent slices. You should get an offset club head if you consistently slice the golf ball. The club head must be offset so that the clubface is delivered at a right angle. Many golfers with a high handicap struggle with slices, and this slight offset can occasionally assist in correcting the issue.
These clubs are designed to launch the ball quickly, and the offset contributes to this. These should also be relatively straightforward to hit, and adding an offset can assist clubmakers in doing this.
Forgiveness
Finally, it would be best if you considered forgiveness. As a beginner, it would be best to have as much support as possible to maintain a straight and neutral stance. The most forgiving woods have an enlarged sweet spot, a bigger club head, and a flexible face. This type is a beneficial fairway wood as a high handicapper.
A bigger head increases stability and the moment of inertia (MOI) helps maintain the clubhead square during impact. In addition, the larger sweet spot preserves ball speed and lowers spin on mishits, resulting in more accurate shots.
Final Verdict
There's obviously a lot going on with these clubs, but one thing is certain: when you discover your ideal fairway wood, it becomes an indispensable club in your bag, whether you're teeing off or attempting to reach a par 5 in two. If you're having trouble selecting a fairway wood, simply refer to the clubs listed above for the finest fairway woods for golfers with high handicaps.
Whether you're searching for a better launch, the anti-slice fairway finder, more distance, driver-like precision off the tee, the lightest woods on the market, or all of the above, there's a fairway wood that will fit your game. Today's manufacturers have responded to golfers' difficulties in locating a fairway wood that is simple to hit and has a predictable ball flight.
WRITTEN BY

My name is Jacob, a self-diagnosed equipment and golf enthusiast. I've been golfing since I was 15. Golf has always been my passion. I'm a bit of a golf equipment nerd and I've been that way since the moment I picked up a club for the first time. As someone who's been on both sides of the game, I know what it takes to be a good golfer. Of course, you need good equipment, but you also need to know how to use it. I hope sharing my experience with you will help you improve your game.
You May Also Like