Best Callaway Irons of 2023 - Tested & Reviewed
Last updated:
September 23, 2023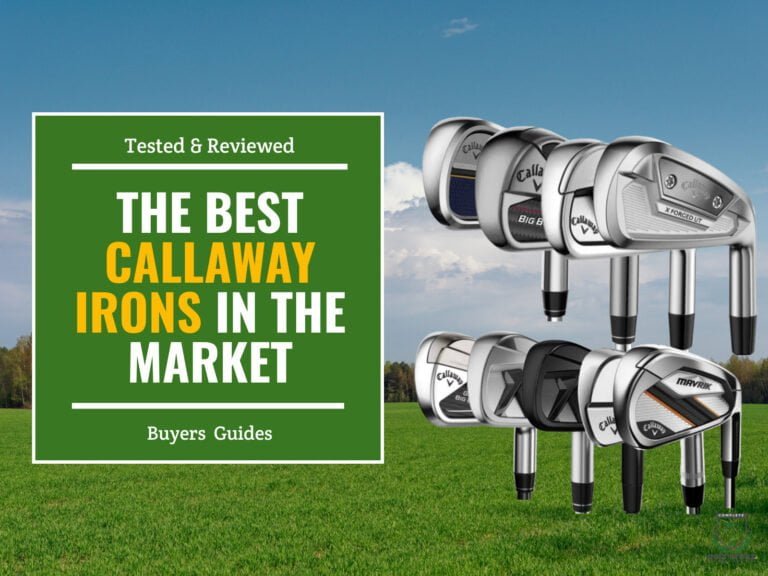 Disclaimer: We may earn a small commission from some of the links on our website. However, our reviews and comparisons remain fair and unbiased. Our goal is to help you make the best choice. For more information, please see our
disclosure statement
. Thank you for your support.
Key Takeaways
Our top pick is the Callaway Paradym Iron Set. This revolutionary set is designed for right-handed golfers seeking a mix of distance, versatility, and premium feel. It features industry-leading A.I. face technology on the high-strength Forged 455 face, enhancing speed, launch angle, and spin consistency for a powerful and controlled experience.
The Rogue ST Pro Set is another excellent option, offering a balanced mix of player performance and game improvement. It utilizes high-strength 450 steel and A.I. designed Flash Face Cup for enhanced ball speed and consistency.
The Paradym X Iron Set is also worth considering, featuring A.I. optimized performance with a distinctive rounded design for added comfort during shots. Keep reading to discover the other options
When it comes to selecting a golf iron, Callaway is one of the most trusted and reliable brands in the industry. Known for their commitment to innovation and quality, Callaway has been producing some of the best clubs on the market for over 25 years.
Callaway's Irons are renowned for their exceptional quality and innovative manufacturing process. With the integration of artificial intelligence (AI) technology, Callaway has raised the bar in iron design.
In this article, we will dive into the world of Callaway irons and provide a comprehensive review of the best options available in 2023. Our team of experts has tested and analyzed various models to help you make an informed decision. From the innovative technologies employed by Callaway to the overall performance and feel of each iron, we'll cover all the essential aspects to ensure you find the perfect fit for your game.
How We Tested the Best Callaway Irons
To determine the best irons, we conducted rigorous testing in a controlled indoor environment. Our testing process involved using industry-standard equipment and a comprehensive set of metrics to evaluate each iron's performance.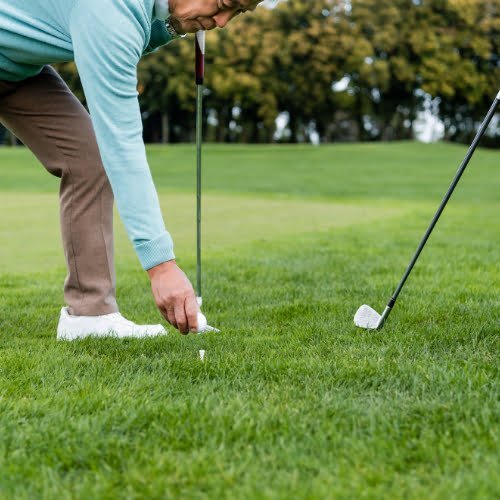 For testing, we utilized the FS GCQuad launch monitor, which provided precise data on ball flight, distance, and other important metrics. This advanced technology allowed us to analyze the performance of each iron with precision and detail.
To ensure consistency, we used the Srixon Z-Star golf ball, which is widely recognized for its performance and consistency. By using the same golf ball throughout our testing, we eliminated any variables that could impact the results. Please note that the Z-Star was included in our list of the Best Balls For Distance; they are amazing balls!
Through this thorough and controlled testing process, we were able to identify the best Callaway irons that deliver exceptional performance, distance, forgiveness, and overall playability.
The Best Callaway Irons: Detailed Reviews
Let's now go through our reviews of the best Callaway irons. These can be considered the best in the entire industry as Callaway has become synonymous with excellent irons.
The following are our top selections based on our own testing, research, and experience:
Finding the Right Irons for Your Golf Game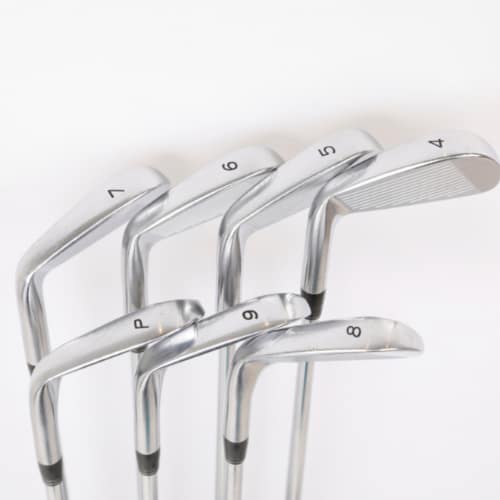 There are a few key factors to consider to find the perfect irons for you. Distance, accuracy, and control are all important aspects to take into account. To ensure a proper fit for your swing, it is crucial to test the clubs in hand and with the help of a PGA professional.
By testing irons, you can feel the club's weight, balance, and grip, allowing you to assess how it feels in your hands. This hands-on experience is invaluable for determining which irons are most comfortable for you.
Additionally, working with a PGA professional (coach, club fitter, etc.) can provide valuable insights into your swing mechanics and help identify any specific needs or areas for improvement. Their expertise can guide you toward the right irons to complement your swing and game.
Iron Composition Considerations
When choosing the best Callaway irons, there are several key considerations to keep in mind regarding their composition; pay attention to the following:
Loft Profiles
Different loft profiles can greatly impact your iron set. High-lofted irons provide greater shot height and stopping power, while low-lofted ones generate more distance. It is important to have a proper loft progression in your set to ensure proper distance gaps between clubs.
Gap in Golf Bag
Consider the clubs already in your bag and ensure that the new irons fill any distance gaps. By choosing the right lofts, you can create a set that covers all yardages, giving you optimal performance on the course.
Cavity Back vs. Muscle Back
Callaway offers both cavity back and muscle back irons. Cavity back irons are more forgiving and provide greater distance and forgiveness, making them ideal for beginners and mid-handicappers.
Muscle back irons, on the other hand, offer greater control and workability for more advanced players. Choose the right option according to your skill level and/or needs.
Mid-handicapper Features
Mid-handicappers may look for irons that have a balance of forgiveness and control. Features such as a larger sweet spot, perimeter weighting, and advanced face technologies can help enhance forgiveness and consistency in iron shots.
Bonus: How To Save On Callaway Irons
Luckily, there are a few options that can help you get high-quality clubs at a lower price point.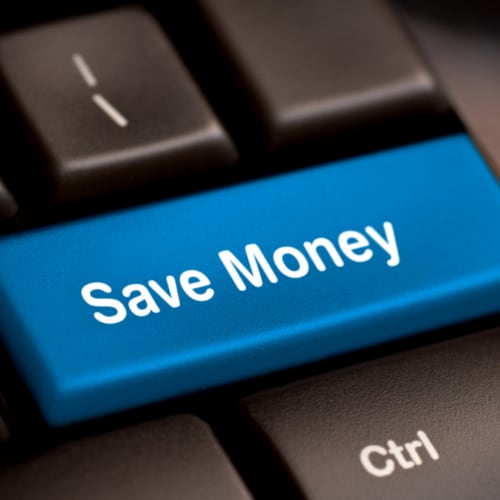 One option is to explore the official Callaway pre-owned site. Here, you can find a wide selection of pre-owned Callaway irons (and other types of clubs and goodies) that have been certified and condition checked by the company's experts. This means you can have peace of mind knowing that you're purchasing clubs that meet Callaway's high standards for cheaper prices.
Another way to save on Callaway irons is by considering previous year's models. While these clubs may not be the latest and greatest, they still offer excellent performance and can be found at a lower price. By opting for a previous year's model, you're able to get the same great Callaway quality while saving some money.
For instance, instead of getting the 2023 Paradym set (reviewed here- top pick), you can save a bit of money by going with the 2022 Rogue ST Irons or 2021's Apex iron set (again, both reviewed in this same article).
Frequently Asked Questions
Let's now address some common questions about Callaway irons:
Final Thoughts
In conclusion, Callaway offers a diverse range of iron models that cater to the needs of various players. From game improvement irons like the Callaway Rogue and Apex 21, which provide forgiveness and faster ball speeds, to the more advanced options like the Rogue ST Pro and Blade irons for players seeking more shot control, there is a Callaway iron to match every golfer's skill level.
We hope that our guide helped make things clear when it comes to the best Callaway irons, and which skill level each set can be most beneficial for. The FAQ section also provided answers to questions you might have had about Callaway's irons.
If you have any other questions or comments, please contact us and we'll do our best to assist you.
Thanks for reading!
WRITTEN BY

My name is Jacob, a self-diagnosed equipment and golf enthusiast. I've been golfing since I was 15. Golf has always been my passion. I'm a bit of a golf equipment nerd and I've been that way since the moment I picked up a club for the first time. As someone who's been on both sides of the game, I know what it takes to be a good golfer. Of course, you need good equipment, but you also need to know how to use it. I hope sharing my experience with you will help you improve your game.
You May Also Like