The 10 Best Irons for 10 Handicap. Reviews & Buyer guide
Last updated:
July 31, 2023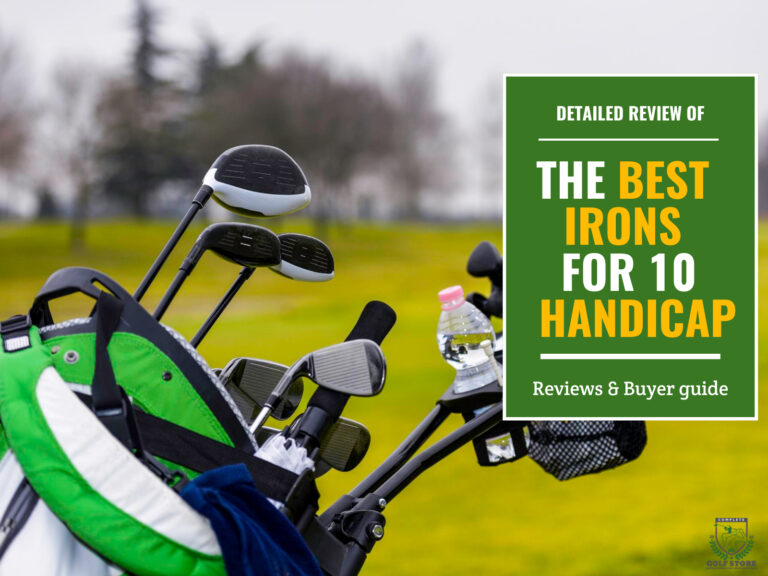 Disclaimer: We may earn a small commission from some of the links on our website. However, our reviews and comparisons remain fair and unbiased. Our goal is to help you make the best choice. For more information, please see our
disclosure statement
. Thank you for your support.
Key Takeaways
Based on our tests, the Mizuno JPX 923 Hot Metal Pro is the top pick; the Srixon ZX5 is second and the PING i500 is third. Titleist's T300 2021 and TaylorMade's P770 are fourth and fifth, respectively. The rest of the list includes more irons that are worth considering.
We tested them all and guarantee they are the best of the best!
Once you achieve a certain level in golf, you'll begin to hunt for clubs with less forgiveness and more feel, feedback, turf interaction, and distance optimization.
A handicap of 10 in golf is considerably better than the current US average of 14. To achieve a handicap of 10, an accomplished, good golfer must score between 80 and 85, with the occasional 85+ rounds balanced by the sub-80 [1].
In this article, we will review the 10 best irons for 10 handicap to help you choose the best option for your game.
In a Hurry? Here Are the Top Best Irons for 10 Handicap Organized In A Table.
| Product | Features | Our Rating | |
| --- | --- | --- | --- |
Best Irons for 10 Handicap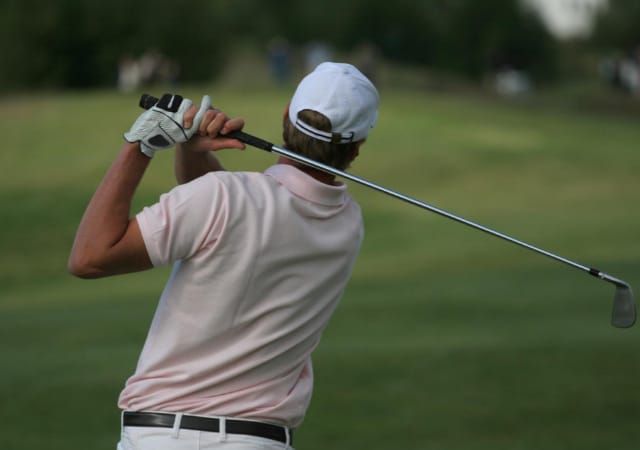 With a handicap of 10, you are on the verge of being a player with a single-digit handicap. Below is the list of options available for you.
The following are our top selections based on our own testing, research, and experience:
Mizuno JPX923 Hot Metal Iron Set
The Mizuno JPX923 HOT Metal iron set is a top-tier offering from a well-respected brand. This iron set truly stands out due to its superior construction, intelligent design, and high-performance technology that can dramatically elevate your game.
The materials used in the JPX923 are worthy of note, particularly the Chromoly 4140M. Known for its high strength-to-weight ratio and malleability, it's no surprise that this material is used in this high-end iron set. It creates a high-strength face while also providing a bendable hosel for fitting, ensuring golfers of all skill levels can tailor the set to their liking. The product also incorporates Nickel Chromoly, which bolsters the ball speed, resulting in an excellent performance on the green.
Moreover, the engineering in these clubs is commendable. Mizuno's Harmonic Impact Technology, Stability Frame, and Seamless Cup Face are all incorporated in this set. The Harmonic Impact Technology ensures an ideal impact feel and feedback, providing you with that satisfying 'thwack' upon impact. Meanwhile, the Stability Frame enhances launch and produces a nice vibration and sound.
Additionally, the Seamless Cup Face maximizes the rebound area and ball speed, resulting in longer and more accurate shots.
Pros
Harmonic Impact Technology for ideal feel and feedback
Stability Frame for enhanced launch and vibration
Comes with a set of seven clubs from 5 to GW
Comes with a set of seven clubs from 5 to GW (gap wedge)
Utilizes Chromoly 4140M for strength and flexibility
Seamless Cup Face increases rebound area and ball speed
Cons
The premium price point may deter budget-conscious buyers
The Mizuno JPX923 HOT iron set is a worthwhile investment for any serious golfer looking to upgrade their game. The innovative materials and design elements contribute to an exceptional golfing experience. Despite the higher price point, the value provided by these clubs could make it a reasonable purchase for those dedicated to improving their performance on the course.
Srixon ZX5 Irons
The Srixon ZX5 Irons are among the most aesthetically pleasing sets now available due to their sleek, premium design. They are the optimal set for player development. Users praise the ZX5 for its high level of precision and forgiving nature.
The forged steel gives the ZX5 a fantastic feel and a simple launch, allowing you to hit the ball further. The V-shaped sole is a Srixon trademark that the brand has maintained over the years. It facilitates superior interaction with the grass.
In contrast to the ZX7 irons, the Srixon ZX5 are designed for golfers with a greater handicap. However, the company asserts that they are equally useful to individuals with low handicaps.
The manufacturer apparently intends for these irons to be a "jack of all trades" set. Based on our testing, however, we believe that the Srixon ZX5 irons are suitable for mid-handicappers.
While the hollow back and wider grooves in the long irons will be beneficial for high handicappers and the forged design will be appreciated by low handicappers, the performance of these irons will be most beneficial for mid handicappers.
Pros
Lower center of gravity for a more accurate shot.
Excellent looks
Plenty of forgiveness and front-to-back consistency.
Cons
The thick topline won't be for everyone.
Harder to work shots
This is the perfect set of irons if your average handicap is around 10, and it's a set you'll want to maintain even when your handicap falls into the single digits. The seven-piece set will cost close to $1,150 and will not break the bank.
PING i500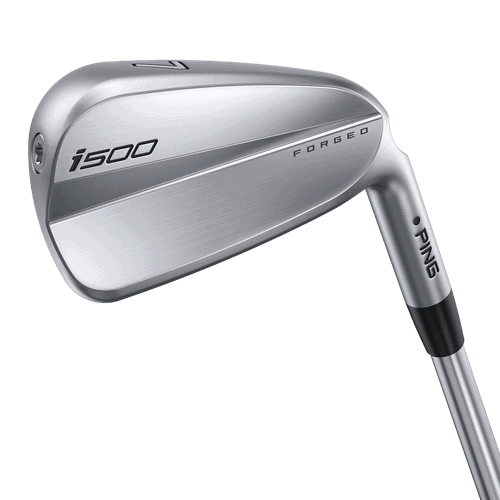 When the iBlade, i500, and G400 were introduced, we had to determine how effectively PING had designed the i500 for low-to-mid handicappers.
There is minimal technology on display, and everything is wonderfully basic and clean. The lower handicappers will like the set's lack of offset. The heel-to-toe dimensions are large without seeming hefty. The sole is broad for forgiveness, yet it may generate a substantial divot when necessary.
Though the PING i500 doesn't look like a distance iron, it certainly feels like one. The impact is louder and more severe than the i210. Your hands have the impression that the ball may be broken into fragments. The i500 does mitigate the impact of mis-hits. It is easy to distinguish between a pure hit and a miss, but it is more difficult to locate each miss exactly.
The Ping i500 irons are challenging to hit. As long as you are aware of this beforehand, you will be fine. An advanced player will appreciate the club's small profile, excellent distance control, and feel upon impact. To score successfully, it is essential to strike the middle of the club's face.
Pros
Visually appealing
Due to the C300 steel material, it has a long range.
Best for individuals who desire a really traditional-appearing club with modern performance
Nice perimeter weighting
Cons
Lower-than-expected flight and spin
The i500 bridges the gap between the PING iBlade irons (PING's latest blade irons) and the G400 irons (game improvement irons for high handicappers and amateur golfers) in terms of performance and forgiveness.
Titleist T300 2021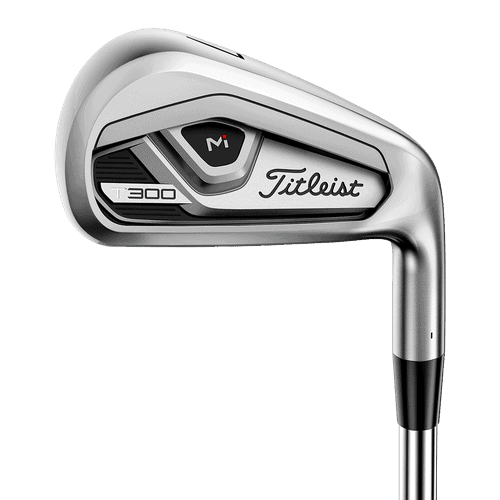 The T300 irons are designed to provide an effortless launch, forgiveness, and plenty of distance in a compact package. We found these considerably simpler to hit than the T200 irons, and they fit well in the mid-handicap category.
Titleist has a reputation for producing clubs for better players, but the new T300 irons demonstrate that the brand's range has expanded in recent years in an effort to appeal to all golfers, not just low handicappers.
The face employs a variable face thickness (VFT) design, something we've seen in recent years from the likes of Callaway and Ping. It is thinner at the heel than at the toe in order to keep ball speeds high and provide forgiveness on the 'weaker' sections of the face, where you'd often notice more distance and accuracy losses.
It has a variable face thickness of the long and mid irons that is thicker than those of the short irons. This is intended to enhance performance in one of the previously worst-performing mishit zones.
Both standard steel and graphite shaft options are engineered with strong launch and high spin characteristics, which contribute to the irons' forgiving, game-enhancing feel. The lofts are approximately 2 degrees steeper than those of the T200 irons, and Titleist predicts that this will result in increased distance.
Pros
Long iron forgiveness with consistent performance
Distance increase compared to the rest of the T-Series range
Blade length is still relatively short despite the game-improvement style
Plenty of effortless launch and forgiveness
Cons
The long irons' weights may not be suitable for everyone.
In the big scheme of things, the Titleist T300 is a solid-looking option for improving your game. There is some offset, but it is not excessive. The T300 will be a perfect choice for golfers who desire Titleist irons but require additional distance or forgiveness. They have a great appearance and feel for a game-improvement club, and their distance is rather astounding.
TaylorMade P770
This year, TaylorMade introduced many new irons, including the P770. Sets of mid-launch, mid-spin irons that provide plenty of distance, forgiveness, and playability. Even though they lack a massive cavity back like several of the irons on our list, they nevertheless perform admirably.
Featuring forged hollow body construction, the P770 has all the technology from the P790 in a more compact form.
The P770 provides players with more refined characteristics and visual cues that enhance accuracy, such as a thinner topline, less offset, and a shorter blade length, making it ideal for those seeking a smaller alternative to fit their liking.
TaylorMade's P770 irons are designed for proficient ball strikers. Their design will appeal to golfers who prefer the compact size and maneuverable form of a blade but still value the extra distance and forgiveness. Golfers with a 10- to 15-handicap could use these clubs depending on skill level and consistent ball contact.
Pros
Creates explosive ball velocity
Promotes optimal shot performance
Provides greater distance
Cons
Slower swingers may struggle to launch the strong lofted long irons
The P770 irons combine moderate forgiveness, explosive distance, and enhanced playability. As a result, players with low to moderate handicaps benefit from enhanced control and consistent yardage.
The P770 is ideal for low- to mid-handicappers in search of workable irons with moderate forgiveness.
Cleveland Launcher UHX Irons
The Cleveland Launcher UHX Irons offer a progressive series of hollow and cavity-backs that produce explosive ball speed and perfect control when it's required. The set's long irons are ideal for golfers who want the appearance of classic irons but the forgiveness and distance of hybrids. The cavity-back design of these clubs enhances scoring and accuracy on strokes into the green.
The whole UHX iron set features a face made of high-strength steel that generates high ball speeds over the entire face. In order to maintain ball speed, the irons' soles contain a progressive V-shape that enhances grass engagement. The sole of the hollow long irons is broader than that of the shorter ones, which have a more prominent V-shape and greater bounce.
Tour Zip Grooves and Laser Milling produce greater spin and stopping power, which is essential for producing spin-on approach shots for consistent distance control.
Pros
Confidence-inspiring appearance
Blended set for greatest forgiveness and distance
Lofts are engraved on the bottom of each club.
Cons
The clubs' scratches are more noticeable due to their matte texture.
The visual transition between cavity-backed short irons and utility-hollow long irons is well-executed. The Launcher UHX merits serious consideration for the prospective golfer who can profit from scoring precision with shorter irons but still needs forgiveness on longer shots.
Callaway Mavrik Irons
The custom tungsten weighting in each Callaway Mavrik iron set provides the CG with exceptional precision, while the Flash Face Cup maintains ball speed. This fosters optimal launch and ball flight throughout the set as a result of the strong lofts, player-preferred trajectory, spin rates, and landing angles.
You are mistaken if you believe that hitting longer entails surrendering the clubs' forgiveness. The 2022 Callaway MAVRIK Irons are a 'hybrid' of the 2019 Callaway Rogues and 2020 Callaway MAVRIK Irons.
The design offers less forgiveness than other sets on the market. Therefore, buyers must be extremely careful while picking their clubs and making contact with the ball since it does not cushion poor swings particularly well.
The Callaway Mavrik irons are notoriously loud when they make contact with the ball, distracting other players or those standing around when you hit a shot.
Pros
Incredible feel for a cavity-back iron.
A fantastic cavity-back for golfers with a handicap of 10 who need more forgiving irons.
Utilizing artificial intelligence to create one-of-a-kind clubs for each club of the set.
Available with several shaft options
Less expensive than the irons on this list
Cons
This club is not for you if you're looking for high feedback and less forgiveness.
For the golfer who wants to reclaim some lost distance or just make the game easier, the Callaway MAVRIK irons need to be part of their custom fitting session. These clubs have loads of speed no matter which part of the face hits the ball.
Callaway Apex 21
Callaway has long produced some of the most forgiving irons on the market, and the addition of Hogan's Apex brand makes them even more appealing.
Since 2014, Callaway has determined that two Apex models (standard and Pro) are sufficient to meet the needs of the majority of golfers for forged irons. Last year, however, the market moved radically as some firms introduced three-, four-, and even five-model forged iron families that could be combined and matched to build an individual's ideal set.
In a daring new step, Callaway has created the five-model Apex 21 family – Apex 21, Apex Pro 21, Apex MB, Apex DCB, and Apex TCB – with irons to suit everyone from tour stars such as Xander Schauffele and Jon Rahm to 20-handicap golfers.
Callaway's Apex 21 is their mid-handicapper model, while the Apex 21 Pro is more of a blade that is better suited for golfers with low handicaps.
For those with 10 to 20 handicaps, use the standard Apex. If you like the 2016 or 2019 versions, you will likely enjoy these mid-handicap irons as well.
Pros
The technique of Flash Face enhances forgiveness.
Tungsten energy core optimizes launch angle
A low-profile design that is aesthetically attractive.
A.I. technology is employed to personalize each iron depending on the most frequent mishits.
Ideal for players who appreciate the aesthetic of blades but require more forgiveness
Mid to low handicappers will experience the largest improvement in their iron play with this set, which is the best in terms of distance. This set is remarkable in every way, but its consistency sets it apart from the rest. The Apex 21 irons are difficult to beat for the stronger player who still desires forgiveness and the aspiring player who desires a more compact iron.
Cobra King Tour
The majority of golfers like to see the phrase "forged" on their clubs, as it typically denotes a superior feel. While this is generally true, the process of pressing metal into shape is not always as exact as one would want. It can occasionally leave voids or be of inconsistent hardness.
Cobra is using MIM technology in their King irons in order to create a club with a softer feel. The entire procedure involves metallurgy. The powdered metal may be handled and shaped with greater precision.
Although the MIM process is the defining characteristic of the King Tour irons, additional technologies are included to complete the player's package. This includes a tungsten weight in the toe area to precisely position the center of gravity behind the sweet spot, as well as a thermoplastic polyurethane insert in the heel to reduce unwanted impact vibrations.
Pros
Beautiful design
Outstanding performance
Stable through the hitting zone
Forgiving on off-center hits for a players iron
Cons
Better players will probably stick to forged irons, as they are what they know and love.
The Cobra KING Tour irons are another excellent option in the category of player's irons for golfers who prioritize feel and forgiveness. The innovative manufacturing technology MIM, which Cobra defines as "the most exact way to create a precision iron," distinguishes the King Tour irons. Even though the word "Tour" in the name suggests that these ones are reserved for better players, they are also suitable for those who want to be better.
PXG 0311 XP Gen 4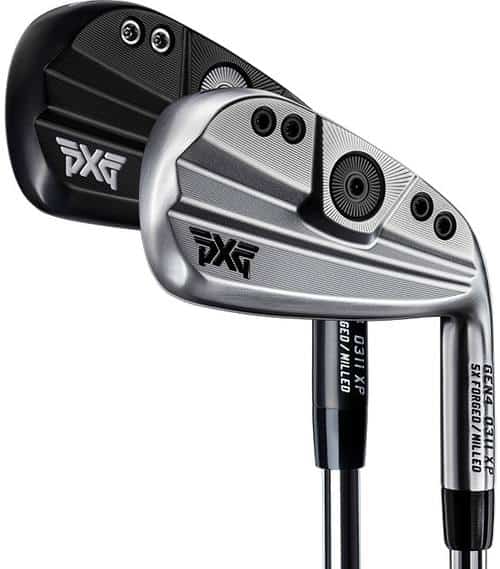 PXG has always vowed to release new goods only when they are much better than their predecessors, and with new material and construction advancements, the company believes the time is right to unveil its ultra-premium Gen4 line.
The new patented XCOR System is one of the primary selling aspects of GEN4 technology. XCOR is the outcome of a multi-year research and development endeavor to locate the optimal injectable polymer to maximize ball speed and feel.
The Gen4 Irons also include a new Precision Weighting Technology, which is a significant additional upgrade. The substantial changeable weight positioned near the center of gravity on the rear of the clubhead enables different head weight combinations during the fitting process. It is not intended for replacement or relocation by the player after purchase. However, this does bring up another essential aspect. If you're going to spend this much on clubs, a PXG club fitting session is strongly advised.
Pros
Fantastic looks
Great feel
Exceptional performance and distance
Cons
A fitting is the only way to appreciate what they offer fully
PXG has always stood out for its innovative approach to design in terms of aesthetics and construction. With GEN4, the company's irons have made a huge step ahead. The new XCOR material provides superior performance and touch. The cost of acquiring a new set is high, but the feeling of striking them is highly convincing.
Buyer Guide - Things to Consider While Choosing An Iron Club Set
With so many excellent irons to choose from, it is crucial to narrow your options to pick the finest ones.
We've only suggested the player distance and game improvement irons so far since they match the criteria for a golfer with a handicap between 7 and 15. However, it is your responsibility to select which irons fit you best.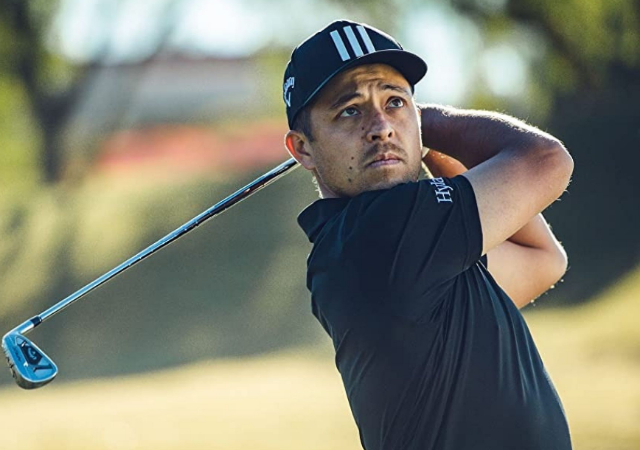 Price
This will play a significant role in anyone's selection of irons. As you can see from this list, prices for irons can vary significantly. Obviously, this varies by brand, so you must consider your budget and desired expenditures.
Grip
Do not overlook the grip while purchasing irons.
In a perfect world, all of your clubs would have identical grips (except your putter, of course). This will make it simple to position your hands correctly with every club in the bag.
The main issue is that different club manufacturers utilize various brands and styles. Be careful to double-check before ordering or regrip the irons after receiving them to ensure that they match the rest of the set.
Lastly, you should always play with the same size grip. For instance, do not use standard grips on your woods and midsize grips on your irons. Sticking to the same size will greatly improve your consistency.
Forgiveness
For a mid - handicapper, the club must have some forgiveness. At this stage in your game, breaking 100 shouldn't be a problem, so you don't need a club with a large, forgiving sweet spot.
You need a mid-handicap iron set, not a set designed for game improvement. This necessitates a balance between forgiveness and a concentration on ball flight, ball speed, and accuracy.
Distance
The next factor to consider when purchasing the best irons is the distance of each club. Two factors determine distance: the clubhead itself and the loft.
Depending on the size of the sweet spot, the clubhead contributes to your ability to hit each iron far and provides forgiveness. Due to perimeter weighting and other characteristics, none of the items on this list should be a problem. In addition, as none of the iron sets are blades, you should not be very concerned about distance.
However, the loft is also a factor in the distance of each iron.
Occasionally, club makers may reduce the loft of the club and market it as a distance iron. In truth, though, they accomplished nothing new and instead converted a 7-iron into a 6-iron.
Check the club specifications when comparing various options to provide a fair comparison. You don't need highly lofted irons at this time in your game, so make sure they're in the "average" range.
Here are a few examples of "typical" range lofts:
Pitching wedge: 45-46 degrees of loft
7 iron: 32-33 degrees of loft
5 iron: 25-27 degrees of loft
Muscle Back vs. Cavity Back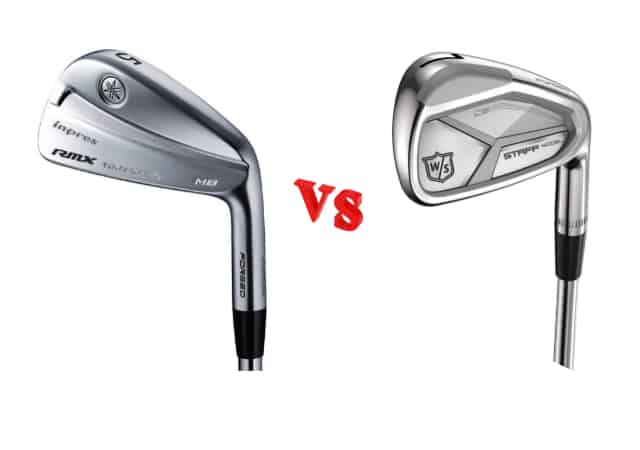 The majority of super game improvement, game improvement, and player distance irons are cavity-back ones, which are the most popular options created by equipment makers.
Rear cavity irons feature a cavity or void at the back of the club head. This is meant to distribute weight more evenly around the club face (particularly at the edges) rather than centering it in the middle, a practice known as perimeter weighting. As a result, club makers have considerably enhanced the forgiveness of modern clubs by enabling off-center hits to still launch pretty well while preventing excessive club twisting from strokes off the heel or toe.
Even though every iron on this list is a cavity back in some capacity, player distance clubs vary from game-improvement ones in that the mass is not as evenly distributed, and the club head is smaller and thinner for improved acceleration and club feedback. Overall, these characteristics increase workability and ball speed.
Muscle-back irons are sometimes referred to as blades and are the slickest yet most complicated clubs. Professional players and golfers with low handicaps utilize them most frequently. Given that the majority of the club's weight is concentrated in the middle of the face, muscle backs provide little to no forgiveness. Therefore, off-center hits will result in poor shots.
Lower handicappers appreciate muscle backs due to their superior feel, feedback, workability, and maximum distance (if hit centered).
Playability
Another factor to consider when purchasing new irons is their playability, which means the ability to form shots and send the ball in the appropriate direction. This is significant because you require fewer strokes to break 80 regularly at this point in your career.
As a general rule, the bigger the club head, the straighter the shot will be. It is more challenging to shape shots since the club head is bigger and designed with forgiveness in mind rather than shot forming.
Shaft (Steel vs. Graphite)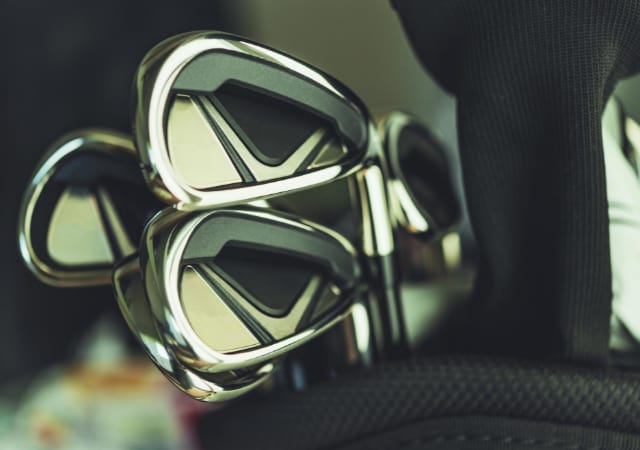 The shaft is one of the most important aspects of purchasing your new irons.
The face design is crucial, but the shaft has a considerably greater impact than most golfers think. The decision between graphite and steel shafts significantly impacts distance and spin.
Graphite shafts are often lighter and improve swing and ball speeds (which means more distance). At the same time, steel shafts are heavier and focus more on approach shot playability.
Graphite may be a suitable option for novice or inexperienced golfers since it allows individuals with slower swing rates to produce greater club head speed.
The amazing thing about these irons is that the steel shafts are far lighter than they were in the past. Steel shafts weighing between 100 and 115 grams are ideal for mid - handicappers (and their faster swing speeds). Don't forget to get the proper flex!
Club Head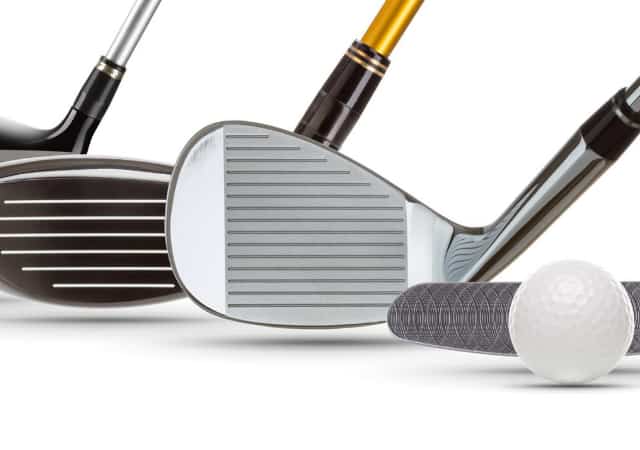 Also, make sure that you enjoy looking down at the club at address. This goes into ensuring that you have plenty of confidence over every shot, which usually leads to a better swing.
Ultimately, the characteristics of your shaft influence your perception of the club head and swing.
Unless you're purchasing an entirely new set of irons, the club head's weight and construction play a significant part in deciding the shaft you choose. If your club head is too heavy, but you're not in the market for a new set of clubs, consider switching to a lighter shaft to lower the club's total weight.
Therefore, you are not prepared to use a club that requires exceptional ball hitting (i.e., blades). In contrast, you should also avoid clubs with excessive forgiveness because they diminish your shot-shaping ability, feedback, and total ball distance. Therefore, it is optimal to settle for a club that offers the best of both worlds, as each club on our list does in its own manner.
Custom Fit
Regardless of the irons you prefer or your ability level, this is arguably an essential part of purchasing irons. A professional custom fitting can help you determine which model is best for you and the ideal flex, shaft, lie angle, etc. This procedure will guarantee that the irons you obtain are perfect for your game.
Custom club fittings might be daunting if you're a beginner or if you're not comfortable hitting balls in front of others, but they're a necessary step in the club-buying process. We recommend having a short list of three or four iron heads you like the appearance of before undergoing a custom fitting and then reducing that list down to the best option for your game during this process.
Frequently Asked Questions
This section contains questions related to the best irons for 10 handicap golfers.
What Are Game Improvement Irons?
In comparison to cavity back irons and blade sets, game improvement irons are the most forgiving form.

These irons are not the greatest for mid-handicappers. They are designed for players with a high handicap who struggle to break 100 and require maximum forgiveness.

These often provide a combination of irons and hybrids (Taylormade's Sim 2 Max is a great option).  They are significantly offset and enlarged to assist golfers to hit the ball further and more accurately (especially with mishits). These types place less emphasis on playability and shot shaping.

Should Mid-handicappers Play a Combo Set?
No, the majority of players at this level do not require a set of combination irons. To complete the selection, combination sets consist of 6-PW irons and hybrids of 3-6 irons. 

A combination set might work for you if you're a mid-handicapper and want a more forgiving selection. However, if you are actively striving to shoot in the 80s or 70s, you should forego the combination ones. These are more appropriate for players with a higher handicap and will limit your shot-making abilities.

Which Irons to Play and How Many Should You Carry?
This is a typical question among mid-handicappers. 

Utilize the irons that will benefit your game the best. This set may consist of hybrids and irons. However, if you lack confidence with a 4 or 5 iron, you could only purchase a 6 iron through a pitching wedge. You may obtain a mixed set of outstanding game improvement irons in the 5, 6 iron, and mid handicap irons in the 7 iron through the pitching wedge.
Should You Use One-length (single-length) Irons?
One-length irons are considerably distinct from traditional ones. Bear this in mind. As the name implies, each club is identical in shaft length, which is rather unfamiliar for the majority of golfers.

If you've played golf for an extended period of time, you can imagine how strange that would feel. Imagine if your 5-iron and pitching wedge were the same lengths. Each iron is roughly the length of a standard 7 or 8 iron, requiring much practice to feel comfortable.

Obviously, this is a substantial shift that should not be taken lightly. In addition, Cobra Golf is one of the few manufacturers who produce these. Since one of their best athletes, Bryson DeChambeau, utilizes them, their popularity has increased. Nevertheless, he is one of the few professional golfers who utilize this style of iron.

Final Thoughts
It is time to improve your iron play and your game. As you can see, there are many excellent options from various brands to assist you in getting your best results.
While there is no "best" iron, your swing, aesthetic preferences, and budget will determine which one you should use. We are convinced you cannot go wrong with any of these if you choose the proper shaft. Also, if your previous irons were fitted and the lie angles were altered, be sure to do the same with your new clubs.
If you've recently reached a handicap of 10, we strongly advise you to switch to player distance irons. You can attempt to get a low handicap with your current irons, but using new ones that maximize distance and feel will allow you to learn more efficiently and achieve a low handicap much more quickly.
If you still have questions, make sure you leave a comment or send us an email. We will be happy to help you out.
Thanks for reading!
---
References:
How Good Is 10 Handicap In Golf? Retrieved from https://golfeducate.com/how-good-is-10-handicap-in-golf/
WRITTEN BY

My name is Jacob, a self-diagnosed equipment and golf enthusiast. I've been golfing since I was 15. Golf has always been my passion. I'm a bit of a golf equipment nerd and I've been that way since the moment I picked up a club for the first time. As someone who's been on both sides of the game, I know what it takes to be a good golfer. Of course, you need good equipment, but you also need to know how to use it. I hope sharing my experience with you will help you improve your game.
You May Also Like