The 10 Best Electric Golf Caddies Of 2023
Last updated:
March 6, 2023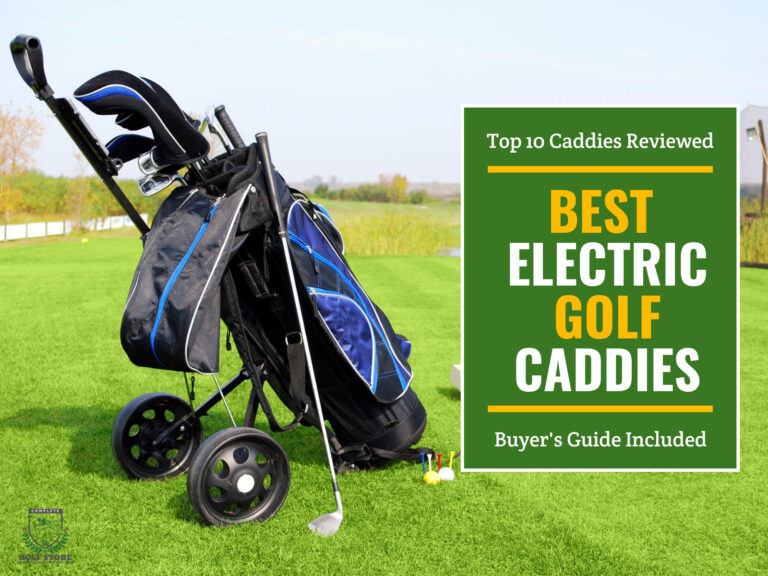 Disclaimer: We may earn a small commission from some of the links on our website, however, our reviews and comparisons remain fair and unbiased. Our goal is to help you make the best choice. For more information, please see our
disclosure statement
. Thank you for your support.
Key Takeaways
The excellent Spitzer RL150 Remote Control Golf Trolley was our top pick, while the Bat-Caddy X4R Electric Golf Caddy and Callaway Traverse Electric Golf Cart came in second and third, respectively.
Other products from Stewart Golf, Motocaddy, MGI, Alphard, Novacaddy, Cart Tek, and Foresight Sports were also good enough to make it to our final list of the best electric golf caddies available on the market.
Using an electric golf caddy cart with remote control is a pleasant alternative to lugging your golf equipment around the five-mile course.
Back and shoulder muscles can be strained by carrying a heavy bag of clubs, which can also detract from the enjoyment of golf. As a result of the added muscle exertion that comes from carrying heavy clubs, a player's swing might also be negatively affected, making it difficult to perform delicate putts or green-driving swings.
A non-powered pull cart is inferior to a remote control golf caddy because it, too, can cause forearm muscle straining.
We tested dozens of products to come up with this list of 10 of the best electric golf caddies, using criteria like budget, size, weight, battery type, etc.
Make sure you read the article to choose the best one for you and avoid potential injury!
A Quick Peek At Our Choices For The Best Electric Golf Caddies
The 10 Best Electric Golf Caddies
In addition to taking the weight of your heavy golf bag off your shoulders, an electric caddy's motor eliminates all of the effort required to actually move the bag around the course. It helps carry your valuable golf accessories too.
Here are the top brands to consider if you're looking to buy a remote control electric golf caddy:
Buyer Guide: Factors You Should Consider Before Investing in an Electric Golf Caddy
For many people, owning a golf caddy is the ultimate luxury. Purchasing one does not have to be a long and drawn-out experience.
The buying process can be simplified and made more efficient with the following guidelines: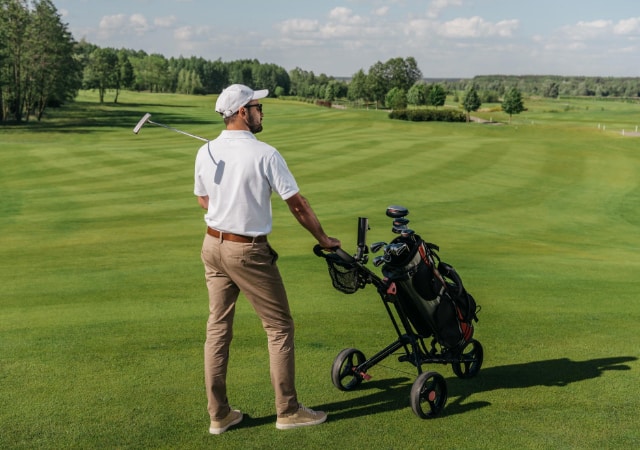 Manual Vs. Remote Vs. Follow
The pace and direction of manual electric caddies are regulated manually.
As the name suggests, remote-control caddies can be operated wirelessly using a handset. The majority of remotes have four directions (forward, reverse, left, and right), and as a result of this enhanced technology, they tend to be a bit more expensive than manual models.
Lastly, 'follow' models are intended to track your movements on the golf course via wireless connections, typically Bluetooth. Therefore, you do not need to run the caddy; it will simply accompany you everywhere you go.
Choosing a type highly depends on your preferences and budget, as a follow caddy will provide more freedom and allow you to focus more on the game, but costs substantially higher than the other types.
Your Budget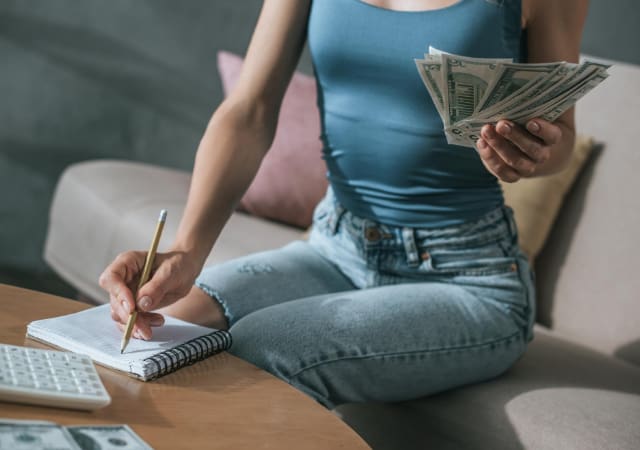 A budget is essential before making any purchase, and buying a golf caddy is no exception.
Although you may not have a set budget, it is essential to have a price range within which to set the asking price. You will also want to ensure that the item you acquire offers good value.
Many of the most desirable options cost close to $1,500 and above. But there are cheaper alternatives, some of which cost less than $600.
Additionally, you should keep a watch on promotions for items, since Amazon will occasionally provide coupons or discounts.
Furthermore, customer reviews are another excellent approach to examining your alternatives. So make sure you take them into consideration before finalizing the purchase.
Compare all the products that fit your budget, and try to choose one that offers the most features and accessories possible.
Size & Weight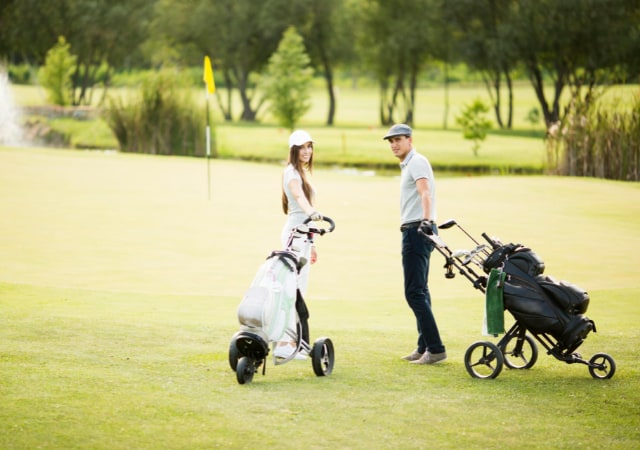 The caddy's weight is one of the most crucial factors to consider.
Typically, lighter carts are more prone to tipping over, although they are speedier and offer longer battery life.
On the other hand, heavier models are more stable but also slower, with reduced battery operation time.
There are other hauling concerns to take into account when purchasing a trolley. For instance, larger caddies are more difficult to transport for extended durations and load into a vehicle or store at home.
You should also ensure that it folds up swiftly and fits in your trunk. As you age, does it make sense to carry a hefty bag and a cumbersome, difficult-to-assemble pushcart? Most likely not.
Battery Type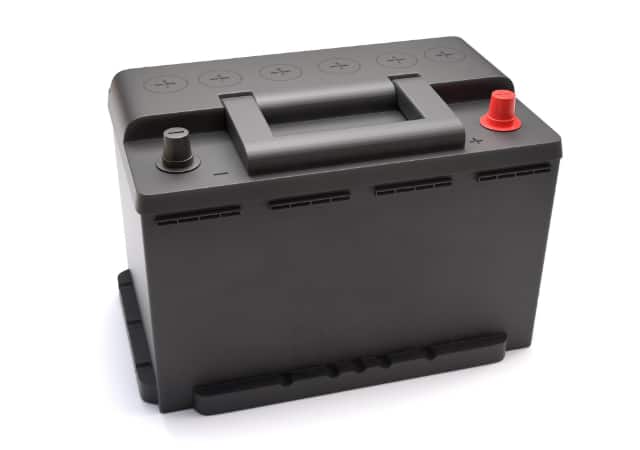 With electric golf trolleys, either a Sealed Lead Acid (SLA) battery or a Lithium-ion (Li-ion) battery will always be included.
Each type of battery has its own pros and cons. Li-ion outperforms SLA in most cases, despite being considerably more expensive and making the caddy less stable because of its low weight. Lithium-ion batteries are far smaller than SLA batteries and last two to four times longer per charge.
In the battery category, voltage (V) and amp-hours should also be considered (Ah). Typically, Li-ion batteries have higher voltage but lower Ah. It is essential that your electric golf caddy has sufficient amp-hours (Ah) to work dependably on hilly courses; in reality, most models do.
It may be possible to convert some golf carts from SLA to Li-ion batteries, but we do not encourage attempting this.
Motorization Power
It is important to take note of the motor's wattage rating while purchasing an electric golf caddy. Choose a caddy with a minimum rating of 175W; this will be plenty to get you around an 18-hole golf course.
All of the caddy models described on this page have motors that exceed 175W. Clearly, a larger wattage will come with a higher price tag, especially considering that a higher wattage will require a more powerful battery.
Final Verdict
Using a golf cart while walking the course has advantages and can certainly improve your game. It keeps your blood moving, which results in the release of additional endorphins and maintains your top performance.
And if you stroll with an electric pushcart, it means you receive enhanced performance benefits without exhausting yourself.
Enjoy the finest aspects of walking the course while avoiding the worst.
Go electric.
You May Also Like